I want to apologize to all Top Commenteers tonight for diverging from TC's tried and true formula of gloom and doom. I know people don't come here for uplifting stories, but this one captured me and I couldn't pass on it. I did a cursory search and did not find that others have diaried this, or commented on it even, really, but it's likely someone has in a way that defied my searches. I'm writing about it anyway.
I am not a great Facebook fan, as I have said before, but I do like some of the resources linked through Upworthy from time to time. I have a comparatively low saturation for Upworthy content. I can only take so much worthiness at one time before I get into a rebound. But the one I am writing about tonight caught me fresh, and hopefully it will you, also.
More below! But, first, a word from our sponsor ...
Top Comments recognizes the previous day's Top Mojo and strives to promote each day's outstanding comments through nominations made by Kossacks like you. Please send comments (before 9:30pm ET) by email to topcomments@gmail.com or by our KosMail message board. Just click on the Spinning Top to make a submission. Look for the Spinning Top to pop up in diaries around Daily Kos.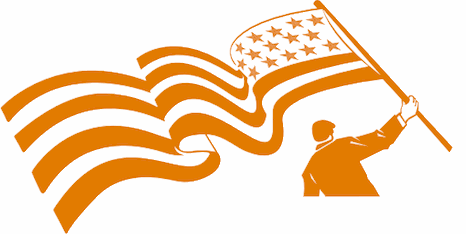 Make sure that you include the direct link to the comment (the URL), which is available by clicking on that comment's date/time. Please let us know your Daily Kos user name if you use email so we can credit you properly. If you send a writeup with the link, we can include that as well. The diarist reserves the right to edit all content.
Please come in. You're invited to make yourself at home! Join us beneath the fleur de kos...
Patrick Stewart is a well known actor, particularly for Star Trek: The Next Generation fans. In this video (uploaded by the person asking him the question), he talks at length about domestic violence and post-traumatic stress disorder. I hope you will take a few moments to watch.
His passion, his humanity … shine through in ways they never could in any of his professional venues.
But this is about the young woman who asked the question. Her name is Heather Skye, and she isn't nearly so well known. After he answered her question, the forum moderator asked if she would like a hug. Patrick Stewart never hesitated, and walked straight to her, speaking privately to her in their quiet moment of embrace.
She blogged about the experience. And said:

Sir Patrick didn't even hesitate, he smiled, hopped off the stage and came over to embrace me in a hug. Which he held me there for a long while. He told me "You never have to go through that again, you're safe now." I couldn't stop thanking him. His embrace was so warm and genuine. It was two people, two strangers, supporting and giving love. And when we pulled away he looked strait in my eyes, like he was promising that. He told me to take care. And I will.
It can be a special, life-changing thing, being on the receiving end of good. Best wishes, dear Heather Skye!
On to tonight's comments! Formated and collatted (sic) by brillig!
---
Brillig's ObDisclaimer:
The decision to publish each nomination lies with the evening's Diarist and/or Comment Formatter. My evenings at the helm, I try reeeeallllyy hard to publish everything
without
regard to content. I really do, even when I disagree personally with any given nomination. "TopCommentness" lies in the eyes of the nominator and of you, the reader - I leave the decision to you. I do
not
publish self-nominations (ie your own comments) and if I ruled the world, we'd all build community, supporting and uplifting instead of tearing our fellow Kossacks down.
From Ninepatch:

Anne Elk adds a great new word to our political geek lexicon in Jed Lewison's FP diary Christie legal bills put campaign in debt.
From greenbird:

This comment by ZedMont made me laugh!

Shit-faced elephants! What else can i say that DoctorRJ didn't?
From sfbob:

In Susan From 29's terrific diary What a Time It Was: Ryan White AIDS/HIV Program, FogCityJohn reminds us that as important as passage of the original act was, it contained some unfortunate provisions, some of which continue to have negative effects. There is still much to do to combat the stigma surrounding HIV infection.
From BeninSC:

Flagged by HoundDog, this comment by gulfgal98 provides terrific reporting of the 2014 Boston Marathon!
Top Mojo for yesterday, April 20th, first comments and tip jars excluded. Thank you mik for the mojo magic! For those of you interested in How Top Mojo Works, please see his diary FAQing Top Mojo.

1) Good catch... by angry marmot — 117
2) Exactly. Thanks for the diary. by blueoregon — 103
3) I read the article, and I have no reason to doubt by Calvino Partigiani — 95
4) Indeed. Are we really going to praise CNN by David Harris Gershon — 94
5) Shocking, Shocking I tell you! by John in Cleveland — 84
6) This is pretty obvious to many of us by Denise Oliver Velez — 79
7) I actually had this argument by Sylv — 78
8) Beautiful work! by Radiowalla — 76
9) It is one and the same... by markthshark — 74
10) Thanks. by News Corpse — 72
11) #sekritarmy takes 5th when asked where's the eggs. by jwinIL14 — 71
12) As my partner always likes to say by davidkc — 71
13) my enslaved great grandfather Dennis: by Denise Oliver Velez — 70
14) that's the wrong measurement by gjohnsit — 69
15) Well - this came through by ask — 68
16) I can remember saying by Wayward Wind — 67
17) Heh, I sent the link by AnnetteK — 67
18) I imagine not. Since it is snark ;) by ExpatGirl — 66
19) The poll acted as if being black & being biracial by dopper0189 — 65
20) If the Federal government doesn't exist by MadScientist — 65
21) "Christie's Entire Career Reeks"...... by snapples — 63
22) Oh Hai Whoknu! War On Easter, Settled... by leonard145b — 63
23) CNN should emphatically NOT cover by ExpatGirl — 62
24) Wow by Horace Boothroyd III — 61
25) be there... by kishik — 59
26) Sekritarmy Holiday Family Time by arizonablue — 59
27) our newest rescue girl... by newpioneer — 59
28) and improve energy efficiency in the process by New Rule — 58
29) Feral update by Green Mountain Flatlander — 58
30) edscan just emailed me! by Rich in PA — 57
31) American racial progress has always been by dopper0189 — 57
Top Pictures for yesterday, April 20th. Click any image to be taken to the full comment. Thank you jotter for the image magic!