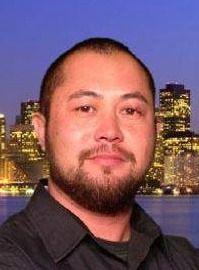 Christopher Lee was a filmmaker and an activist. He was the first transman grand marshall of the LGBT Pride Parade in 2002. He was cofounder of San Francisco's Transgender Film Festival in 1997, the world's first transgender cultural festival.
Unfortunately Christopher committed suicide on December 22, 2012 at the age of 48. When his friend Chino Scott-Chung (Lee had been Scott-Chung's best man at his wedding) went to retrieve Lee's ashes, he was also handed a death certificate.

I looked at it, and it said female on it. And I asked her, 'Why does it say female? He was male. You must have made a mistake.'

—Chino Scott-Chung
Christopher had identified as a male for two decades. All of his documentation listed him as male. But in the box for Sex was the word "Female."
That can't be. He's a man, and he has lived as man for close to twenty years.

—Scott-Chung told the employee
Christopher was fab-u-lous with a capital F-A-B. He always had beautifully shined boots and just an incredible look about him.

—Maya Scott-Chung, Chino's spouse and Christopher's friend
Scott-Chung was told that the death certificate was filled out by the Alameda County Coroner and that gender for the purposes of the form is totally determined by the presence of male or female genitalia. Christopher Lee still possessed female reproductive anatomy.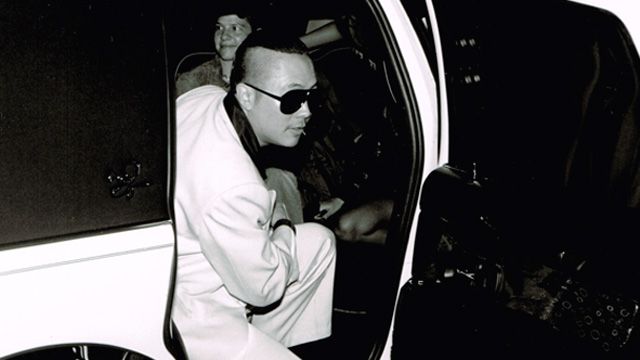 If a readily identifiable public figure in the Bay Area cannot have his gender correctly identified upon his death, what chance does anyone else have to be properly respected at that solemn time.

They had explained to the coroner that Lee was transgender. They turned over his driver's license with his sex indicated with a capital "M." But when the death certificate came back, Christopher was listed as Kristina. Sex: female.
It felt like spitting on his grave. When they put RIP on people's tombstones, it's rest in peace. And I just felt like Christopher's spirit will not rest in peace with a death certificate that says female.

—Maya Scott-Chung
The Scott-Chungs contacted the
Transgender Law Center
to see what could be done to amend the document.
Under current law, we were actually surprised to learn that there's essentially no guidance to people filling out death certificates about what they should put for sex.

Whenever transgender people pass away, it's completely up to the discretion, education, knowledge, of that individual coroner or funeral director to use their best judgment in the face of what is sometimes conflicting information.

—Ilona Turner, TLC legal director
Many transpeople die with the reproductive genitalia of one gender and the secondary sex characteristics of another because of the often prohibitive costs of surgical procedures which or most often not covered by medical insurance. Coroner's will often rely on information from the next of kin…which is problematic with people who have often been abandoned by their birth families.
This is one of those elements that can come up where people may disagree as to what should be included on the death certificate, what the deceased wanted to have included in terms of their gender.

You don't want to put yourself in the middle, expose yourself to liability because you can't resolve a conflict between two parties saying totally contrary things.

—Bob Ackerman, California Funeral Directors Association
We don't have a lot of leeway in that.

"Barring [an updated birth certificate, unavailable without surgery prior to 2012] , we have to rely on the documentation that exists, someone's existing birth certificate and their correlating anatomical description.

—Lt. Riddic Bowers, Alameda County Coroner's Bureau
The Transgender Law Center and Equality California have pushed persuaded Assemblymember Toni Atkins (D - San Diego) to introduce the
Respect After Death Act
(AB 1577), which requires individuals completing death certificates to base a decedent's sex on legal gender identity, not anatomy.
AB 1577 passed a health committee vote in early April and will be heard in the Assembly Appropriations Committee in May. The Act says that the person completing the death certificate should defer to a birth certificate, a court order approving name or gender change, a passport, proof of clinical treatment for gender transition, and a valid driver's license. Such documents would even trump the preferences of next of kin in cases of dispute.

Passing AB 1577 will ensure that transgender people who have memorialized their gender transition can be recognized properly at death with simple, objective criteria.

—Atkins
Atkins was the co-author of last year's AB 1266, the
School Success and Opportunity Act
.
It is not surprising that opposition to the bill has been registered…this time by Capitol Resources Institute…in the name of "family values." The California Family Alliance also opposes the bill on the basis that it "ignores biological gender at birth on official death documentation." That is, the CFA would even object to the state of the genitalia as being a determining factor.
Ilona Turner says the bill is a further step towards preventing the posthumous mis-gendering of transgender people which often occurs. Lawyers at TLC say they have heard of Lawyers from the organization say they've heard of "cases where family bury the transgender deceased in clothes of their birth gender, rather than how the person dressed as an adult."

It's incredibly painful to the family, friends, and broader community members of a transgender person who passed away when that person is wrongly gendered after their death. It sends a message, really a pretty strong signal to the rest of the community, that your wishes around your gender, your identity, your life as this person, who you are doesn't matter and can be completely erased once you're not here to stand up for yourself.

—Turner
The Scott-Chungs are currently working towards having Chris Lee's death certificate amended, but the damage has already been done. In California an amended certificate does not replace the original, but is rather merely attached to the original.