Recently the Washington Post ran an eye-popping story: the Social Security Administration has been pursuing people for overpayments that were ten or even forty years old. In many cases, they were collecting from the children or other relatives of the people who supposedly owed the debts - including people who had been children when the payments were made.
The term "overpayment" makes it sound like we're talking about people who broke the rules. In my family's case, we followed every rule to the letter - and then the rules changed.
But first, a word from our sponsor!
Top Comments recognizes the previous day's Top Mojo and strives to promote each day's outstanding comments through nominations made by Kossacks like you. Please send comments (before 9:30pm ET) by email to topcomments@gmail.com or by our KosMail message board. Just click on the Spinning Top™ to make a submission. Look for the Spinning Top™ to pop up in diaries posts around Daily Kos.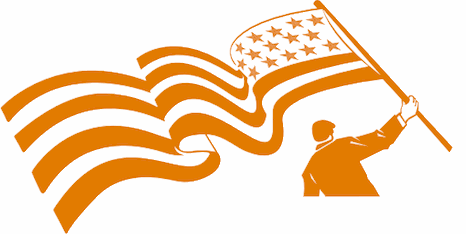 Make sure that you include the direct link to the comment (the URL), which is available by clicking on that comment's date/time. Please let us know your Daily Kos user name if you use email so we can credit you properly. If you send a writeup with the link, we can include that as well. The diarist poster reserves the right to edit all content.
Please come in. You're invited to make yourself at home! Join us beneath the dancing dollar signs...
Well over a decade ago, our niece Kali went to live with her grandmother (Packrat's mother). Kali received a small check every month from her disabled stepfather's Social Security, and her grandmother used it as intended, for the normal expenses of feeding, clothing, and educating a teenager whose parents were unable to take care of her.
A year later, Packrat's mom was having health problems. Kali moved in with us, and Packrat became the Social Security payee. Eventually Kali turned 18, the checks stopped, and Kali continued to live with us for several more years until she was ready to be out on her own in a precarious economy.
Fast-forward.
Two years ago, Packrat received a letter from Social Security, saying there had been an "overpayment" of $4500 and demanding immediate repayment. After a bewildering foray through voice mail menus that told her how important her call was, Packrat finally reached a human. This woman proceeded to explain that an additional person had been added onto the stepfather's Social Security, retroactive to ten years earlier, and Kali's grant had been reduced accordingly. (We never found out who this additional person was, as Kali's mother and stepfather had divorced in the intervening years, and were no longer in touch.)
Packrat explained that Kali hadn't even lived with us for the full time they were trying to collect for, and their own records would show that. The worker responded that it didn't matter because Packrat was "the last payee on record." I try to bear in mind that the low-level worker delivering the message is not the one responsible for the crappy decisions. But my head just about exploded and imploded simultaneously at this. If the previous tenant owed back rent, does your landlord get to collect it from you because you're the "last tenant on record?"
Obviously going from a script, she went on to say that, "I know you feel that you don't owe this money." Sorry, but it's not possible to be "overpaid" money that you were never paid. That's not a "feeling," it's MATH.
It got worse. She said that they debt would "follow" Kali, so if we didn't pay it, Kali (who was just getting by on a starter job) could have her wages garnished. Even though Kali was a child at the time of the supposed overpayment? Yes, she said.
After hanging up (and managing not to throw the phone across the room), Packrat and I agreed that we didn't want them pursuing Kali, and we definitely didn't want them harassing Packrat's mother, who was very frail by then. So if anyone paid, it would have to be us. But we weren't ready to concede anything yet.
We filed an appeal, arguing that we didn't owe the money. Simultaneously, we filed a waiver, arguing that even if we did owe the money, the debt should still be waived. Social Security allows waivers under two circumstances. One is if repayment would leave us without enough money for basic living expenses. As we both have decent jobs, that didn't really apply. The other exception was if "the overpayment was not your fault, and repayment would be unfair." In our letter, we noted that ours was the textbook example of that situation.
We settled into a pattern. Every couple of months, Social Security would send a letter asking if we'd "forgotten" to pay, and demanding immediate payment. We'd call and point out that there was an active appeal. They'd check, agree that it would remain on hold until the appeal was resolved, and suggest that we call the appeals department to see what was taking so long. I never could figure out why they thought we'd want to do that. As far as we were concerned, the longer it took, the more time to save up for a lawyer if we needed one.
More than a year after the first letter, we got a notice saying that the appeal had been denied because it hadn't been filed on time, and again demanding immediate payment. Thank Goddess for certified mail. We wasted a full morning at our local Social Security office, but finally got to show them the signed return receipt proving that the appeal had in fact been sent and received before the 60-day deadline. The worker looked it over, agreed we were right, and sent a message to the repayment center in some other state. We tried not to smirk when she said it "might be more than 45 days" before we heard back.
Now we learn that this was part of a new policy of pursuing people for decades-old "overpayments," and trying to collect from people other than the ones who received the money. Thanks to the Post story and the efforts of Sens. Boxer and Mikulski, the SSA now says it's "suspending" these practices pending a review. I'm not sure if "suspended" means a permanent end; after reading what happened to Mary Grice, I certainly hope so.
If the Social Security Administration needs a money-making suggestion, here's one: stop having the poor and middle class subsidize the rich, and lift the cap on the payroll tax. Hey, maybe they could make it retroactive to when Social Security was started! (Just kidding - they'd never make a retroactive rules change affecting the people who pay for political campaigns.)
On to Top Comments!
From Steveningen:

In my diary Murderous thoughts from the religious right, Galtisalie give us this creative and very insightful comment.
From
greenbird:
Stands on its own, needs no introduction: the gif diptych!

never saw #1 before, so consider that a factor.

#1 production level good enough to be wrong enough to be bad.

#2 had seen, but this is a double-yolk comment (heh) so no separation allowed.

better relief from evolving technology !

(Comment is from JeffY in the Open thread for Night Owls.)

Greenbird also sent this "extra-classic fabulous" comment from Ellid in zenbassoon's diary Donald Trump Complains About How the President Walks.
From
Your humble (if antisocial) diarist
:
Flagged by Unclemoji, this comment from ontheleftcoast in the midday open thread puts privacy issues in perspective.

From the inimitable Hunter's diary Republican Senate Candidate imagines Vladimir Putin is very worried about him, a gem from Mr. MadAsHell, and another from BenderRodriguez.
Top mojo, courtesy of mik:
1) This will go down in history as one of the great by Pluto — 113
2) Were I governor in that situation, by zenbassoon — 111
3) Take that Gasland haters by TXsharon — 111
4) Before anyone asks by kos — 93
5) Great news! Just watched "A Fierce Green Fire" by Don midwest — 82
6) it was described as "epic" by annieli — 76
7) Not me. I bet he's still cashing whatever checks by koosah — 75
8) I think the Roberts Court has shown us that by Susan from 29 — 73
9) They pretend to protect us from trrrists. by GreenMother — 67
10) A protection racket would assume by Publius2008 — 67
11) These are great days to buy a bicycle by Fordmandalay — 66
12) Why do we blame the voters and not the party? by Dallasdoc — 64
13) Yes! Earthworks by TABadam — 62
14) My boss is claiming that a $10 by CFAmick — 61
15) Well, isn't that special? by snoopydawg — 58
16) I had noticed that. by SouthernLiberalinMD — 56
17) Listened today by southernvadem — 54
18) So perfect. It's the hypocrisy that gripes me, by ncarolinagirl — 54
19) Maybe Amnesty International should highlight this. by Magster — 52
20) Note to Oklahoma officials by NBBooks — 52
21) most fracking cases don't go to trial by Patriot Daily News Clearinghouse — 52
22) Organizations by chancew — 51
23) I love that song. The video was shot right here in by Susan from 29 — 51
24) 2nd Amendment part of the US he's rejecting by Baron Dave — 49
25) I've been calling the GOP by Youffraita — 49
26) mommee sumtym call me by Debbie in ME — 47
27) I mite tell ya mah nickname by Horsefeathers — 47
28) Nick Names? We haz 'em. by Susan from 29 — 45
29) Money by shakker — 45
30) There are certain parts of the country where there by Bob Johnson — 45
31) why does 1800flowers stick with him? by pasuburbdem1 — 45
32) That is pretty great! by badscience — 45
Photo quilt, courtesy of jotter: