But First, A Word From Our Sponsor: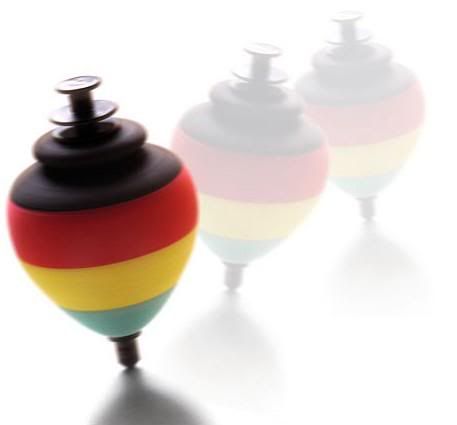 Top Comments recognizes the previous day's Top Mojo and strives to promote each day's outstanding comments through nominations made by Kossacks like you. Please send comments (before 9:30pm ET) by email to topcomments@gmail.com or by our KosMail message board.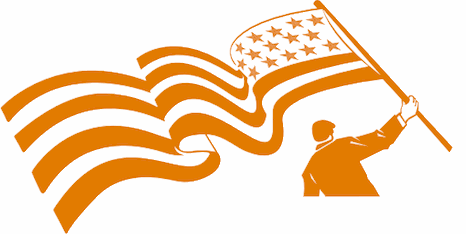 Make sure that you include the direct link to the comment (the URL), which is available by clicking on that comment's date/time. Please let us know your Daily Kos user name if you use email so we can credit you properly. If you send a writeup with the link, we can include that as well. The diarist poster reserves the right to edit all content.
Please come in. You're invited to make yourself at home! Join us beneath the doodle...
While LGBT Americans march swiftly forward in our movement to end centuries of bias and discrimination against us, a familiar national holdout to any advancement of human rights in this country remains steadfast against the rising tide of equality. Bigotry is still a national cancer and nowhere is it more metastasized than in our Southern states.
The descendants of the opponents of the abolitionist and civil rights movements are once again providing furious resistance to the notion that all men are created equal. The LGBT community is the latest to stand up to them and say No! We are Americans too. Today's human rights opponents are busy losing in our courts, desperately trying to convince judges that denying us equality comes from anything other than a wellspring of irrational animus. The Human Rights Campaign is taking a bold new approach to reach those reasonable minds that have only thus far been exposed to fundamentalist preaching and state sanctioned bigotry. Today they unveiled a well-funded initiative to directly confront this pervasive geographical challenge from within the very heart of our homophobic Mordor.
Today HRC unveiled, in an exclusive story with The Associated Press, Project One America, a comprehensive campaign to dramatically expand LGBT equality in the South through permanent campaigns in Mississippi, Alabama and Arkansas. This substantial and lasting initiative—with a three-year budget of $8.5 million and a dedicated staff of 20—is the largest coordinated campaign for LGBT equality in the history of the South.

"Right now, this country is deeply divided into two Americas—one where LGBT equality is nearly a reality and the other where LGBT people lack the most fundamental measures of equal citizenship. Project One America is an unparalleled effort to close that gap, and it opens up a bold, new chapter in the LGBT civil rights movement of this generation. In this grand struggle for equality, we can't write off anyone, anywhere," said HRC President and Arkansas native Chad Griffin.

Project One America is the very first campaign of its kind to work exclusively on LGBT equality in Mississippi, Alabama and Arkansas—where there are no non-discrimination protections for LGBT people at the state or local level in employment, housing or public accommodations, and where each state's constitution expressly prohibits marriage equality.

"Despite the legal landscape, it's long past time that the country stopped treating the South like the 'finish line' for equality. HRC has more than 57,000 members and supporters in these states, and there are millions more fair-mined people ready to stand on the right side of history," Griffin said.

Their approach has me confident that their message will resonate with people. Their number one tactic has been the most tried and true method everywhere our rights have come to be recognized:
COME OUT
. The data on the impact of coming out as LGBT or a supporter of our rights is in and it is conclusive. While it does present more challenges in the South, the HRC and their substantial budget outlines their plan to provide meaningful support.
HRC Mississippi, HRC Alabama and HRC Arkansas' nine launch goals are:

1. Empower LGBT people (and straight allies) to come out.
2. Raise the visibility of LGBT people and issues with the general public.
3. Create safer environments for LGBT young people.
4. Build partnerships with faith communities, communities of color, business communities, and conservatives.
5. Create a more inclusive workplace for LGBT people
6. Build support for enduring legal protections that ensure LGBT equality.
7. Expand participation in HRC's Municipal Equality Index in these three states.
8. Create a more inclusive healthcare environment for LGBT people
9. Equip LGBT people and non-traditional allies as spokespeople.
As this country's human rights laws come into better alignment with the philosophy that our nation was founded on, stubborn hearts and minds don't easily follow suit. That is where the real work of America rests. Throwing up our hands and saying that the South is a lost cause and not worthy of even trying is cheap and easy. Yet it ignores our LGBT brothers and sisters and their families who, by chance or circumstance, live under daily unchallenged injustice. Today the Human Rights Campaign gave me more hope that those injustices will be vigorously challenged than I've had in some time.

Now on to Tops!
TOP PHOTOS
April 25, 2014
Enjoy jotter's wonderful PictureQuilt™ below. Just click on the picture and it will magically take you to the comment that features that photo. Have fun, Kossacks!