(Yes, the title is German! More about that in a moment!)
We went last night to see the stage musical, "Flashdance."

I wound up reconnecting with something I recognized as a lifelong fascination: the intimate relationship dancers have with music. I see a similar thing sometimes with people who have spent thousands of hours on horseback, particularly with a single horse, how smoothly they move together, how close to being one they become. In a sense the dancer seems to 'mount' the music to embark on their journey together, almost as she might a great and glorious imaginary steed.
More below! But, first, a word from our sponsor ...
Top Comments recognizes the previous day's Top Mojo and strives to promote each day's outstanding comments through nominations made by Kossacks like you. Please send comments (before 9:30pm ET) by email to topcomments@gmail.com or by our KosMail message board. Just click on the Spinning Top to make a submission. Look for the Spinning Top to pop up in diaries around Daily Kos.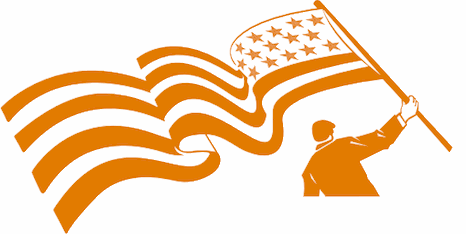 Make sure that you include the direct link to the comment (the URL), which is available by clicking on that comment's date/time. Please let us know your Daily Kos user name if you use email so we can credit you properly. If you send a writeup with the link, we can include that as well. The diarist reserves the right to edit all content.
Please come in. You're invited to make yourself at home! Join us beneath the fleur de kos...
It was remarkable to watch last night's female lead (played by a brilliant young actor/singer/dancer named Sydney Morton) as she reacted to the music, as it moved her from within even when she wasn't actively dancing. She 'got the music in her,' alright!
It differed from the Jennifer Beals movie version in that she had to dance all the lead parts as well as do the acting. And she had to sing, too!
There were a number of terrific dancers in the show, so there was a powerful group dynamic at play as well, a sharing of that muchmorethanmerelyphysical relationship with music. It seems an almost sentient ceding of control over their limbs to the musical power, where the movement is almost more natural than any volitional act could be. Yes, they are performers, and the main emphasis of their dance is choreographed, but on a micro level it seems a worship of sorts, beyond conventional motivations of ambition and performance exchange.
So I wondered what it might be that struck me so forcefully about it. And I thought of Goethe's version of Faust. I have heard that the Faust legend traces back to the 4th century AD, and Christopher Marlowe's Faustus predated Goethe's treatment by over 200 years. (Marlowe died in 1593, Goethe's first publication of Faust was not until 1808.)
Goethe's Faust is still considered one of the greatest works of German literature. In it, the challenge the Devil faced was presenting Faust with an immediate reality so compelling that Faust would say, of that moment: Verweile doch! Du bist so schön! (Translated in wikipedia (a different wikipedia article from the one just linked) to mean: "Stay a while, you are so beautiful") The same article suggests it may be the most famous quotation in all of German literature.
I thought of Verweile doch last night watching those marvelous dancers, because, to me the blissful state of grace they project tells me that they have indeed found - without the temptation, without the risk - that very Verweile doch moment, in which there is nothing on earth they would rather be doing that experiencing the music through the movement of their bodies - one with it - exactly where they are supposed to be, doing what they are supposed to be doing.
And sharing that with us is a marvelous gift indeed. One I will not forget.
Do you have something in your life that lets you know when you are doing precisely what you are supposed to be doing? If so, would you please share any insights about it you may have?
On to tonight's comments! Fomented by brillig!
---
Brillig's ObDisclaimer:
The decision to publish each nomination lies with the evening's Diarist and/or Comment Formatter. My evenings at the helm, I try reeeeallllyy hard to publish everything
without
regard to content. I really do, even when I disagree personally with any given nomination. "TopCommentness" lies in the eyes of the nominator and of you, the reader - I leave the decision to you. I do
not
publish self-nominations (ie your own comments) and if I ruled the world, we'd all build community, supporting and uplifting instead of tearing our fellow Kossacks down.
From brillig:

Laura Clawson titled her diary Walmart heirs pour more than $1 billion into reshaping American education. hamjudo nearly owed me a monitor with this brilliant bit of copy editing.
Tonight's comment flags:

Flagged by orlbucfan, this comment by Dallasdoc shows warranted suspicion of the corporatocracy.

Flagged (and nicely expanded upon!) by Yo Bubba, this comment from Kitsap River is intended to help a Kossack in difficult circumstances (irishwitch). (Please leave a kind word in her diary if you get a chance!)

Flagged by Homers24, this Schadenfreude-filled comment by Zeta Reticuli links to difficulties recognized on an ultraright-wingnut website.

Flagged by ejoanna, this pictorial (and captioned!) comment by Terre speaks for itself! (For pootie fans.)
Top Mojo for yesterday, April 27th, first comments and tip jars excluded. Thank you mik for the mojo magic! For those of you interested in How Top Mojo Works, please see his diary FAQing Top Mojo.

1) Iokiya white guy; black men can't do this nt by a2nite — 254
2) if he were black, he'd have been shot by the cops by kathy in ga — 146
3) At the very least, the cops by gramofsam1 — 101
4) That's my solution all together by Iberian — 94
5) I posted this down thread but it is relevant. by Tool — 92
6) I read this and was gobsmacked by this guy's by entlord — 88
7) Where the hell do these people think they by ExpatGirl — 85
8) Algebra for a PRESCHOOL special needs... by Buckeye Nut Schell — 84
9) that is my daughter's argument to her husband by entlord — 83
10) heck no, we won't STFU! by annieli — 81
11) Tomorrow's big story by SilverWillow — 80
12) These crazies WON'T vote the Republicons out by d3clark — 77
13) Oh, and before one very white DKos smartass by nobody at all — 73
14) That's only a latest by gjohnsit — 70
15) I know very little about guns or helicopters... by Trix — 69
16) watch out for this late entry by kerflooey — 68
17) The woman who called the police by Wayward Wind — 68
18) I hate to admit it, kathy in ga and atnite, you by Leslie Salzillo — 68
19) I should note that... by Trix — 65
20) sekritarmy understands human weakness by kerflooey — 65
21) LOL Whoknu! Ur Blindin Em W/Syence, Today... by leonard145b — 65
22) More info by gjohnsit — 64
23) Sekrit control mission! by arizonablue — 64
24) #sekritarmy is on mission to win. by jwinIL14 — 61
25) Just the fact that someone like this by Santa Susanna Kid — 60
26) One question by Choco8 — 59
27) They treat liberals like they used to treat women by Dallasdoc — 57
28) Being a law professor is not being in front of by zenbassoon — 57
29) What I'm trying to say, and not very well, is that by Leslie Salzillo — 57
30) If he was carrying a sign protesting NRA... by Simul Iustus et Peccator — 57
Top Pictures for yesterday, April 27th. Click any image to be taken to the full comment. Thank you jotter for the image magic! Thank you jotter as well for fixing it tonight when it still wasn't working!