Well, the diary that was written and in process for tonight has been tucked back into my drafts to bring you breaking news....
Star Wars, Episode 7, is in production at Pinewood studios (where the originals were filmed) and scheduled for a December 18, 2015 release. The cast list was released today.

But First, A Word From Our Sponsor:
Top Comments recognizes the previous day's Top Mojo and strives to promote each day's outstanding comments through nominations made by Kossacks like you. Please send comments (before 9:30pm ET) by email to topcomments@gmail.com or by our KosMail message board. Just click on the Spinning Top™ to make a submission. Look for the Spinning Top™ to pop up in diaries posts around Daily Kos.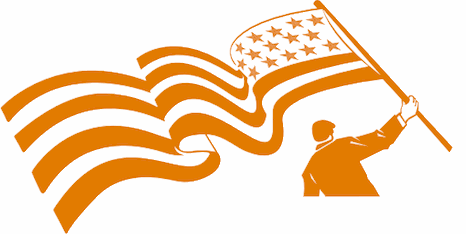 Make sure that you include the direct link to the comment (the URL), which is available by clicking on that comment's date/time. Please let us know your Daily Kos user name if you use email so we can credit you properly. If you send a writeup with the link, we can include that as well. The diarist poster reserves the right to edit all content.
Please come in. You're invited to make yourself at home! Join us beneath the doodle...
A big fan of the original series of 6 films, I'm looking forward to seeing the original cast reunite and include new characters.
The returning cast: Harrison Ford as Han Solo, Carrie Fisher as Princess Leia, Mark Hammill as Luke Skywalker, Billie Dee Williams as Lando Calrissian, Peter Mayhew as Chewbaca and Kenny Baker as R2D2 all from from the original "Star Wars" films.
They will be joined by Oscar Isaac of Inside Llewyn Davis, John Boyega of Attack the Block, Adam Driver of Girls (who is reported to be playing a Darth Vader style villain), Andy Serkis (Gollum in the Lord of the Rings Trilogy, Domhnall Gleason, Daisy Ridley and Max von Sydow.
J.J. Abrams, known for the newest incarnation of Star Trek as well as numerous television series, co-wrote the script and will direct Episode 7. The rights to a 3 episode sequel were purchased by Disney in 2012.
George Lucas approves:

For the past 35 years, one of my greatest pleasures has been to see Star Wars passed from one generation to the next. It's now time for me to pass Star Wars on to a new generation of filmmakers. I've always believed that Star Wars could live beyond me, and I thought it was important to set up the transition during my lifetime. I'm confident that with Lucasfilm under the leadership of Kathleen Kennedy, and having a new home within the Disney organization, Star Wars will certainly live on and flourish for many generations to come. Disney's reach and experience give Lucasfilm the opportunity to blaze new trails in film, television, interactive media, theme parks, live entertainment, and consumer products.
Episode 7 begins 30 years after the last installment,
Return of the Jedi
(yes, I know that the last episode released was Episode 3 - the last of the 3 prequels which were filed and released after the initial trilogy). Other than that, there are plenty of rumors and purported leaks about the plot which I won't post here or speculate upon.
For further official information:
After years of waiting and waiting, anticipation is growing. I can hardly wait.
You'll have to wait until next time to read about germ-zapping robots.
How incredible is this? For an explanation of How Top Mojo Works, see mik's
FAQing Top Mojo
Top Pictures for yesterday. Click any image to be taken to the full comment. Thank you jotter for the awesome image magic!
Needs a few more pooties IMHO.
.