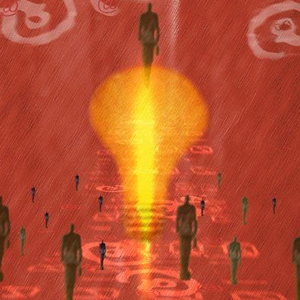 Commentary: African American Scientists and Inventors
by Black Kos Editor, Sephius1


Roscoe L. Koontzwas born in St. Louis, Missouri in 1922. He graduated from Vashon High School in St. Louis. His college education at Stowes Teachers College was interrupted by a three-year hitch in the U.S. Army during World War II. While in the army, he received technical training through a special pre-engineering army training program at West Virginia State College. Upon discharge from the army in 1946, he returned to Tennessee State University and graduated with a Bachelor of Science in Chemistry.
(con't.)
Roscoe Koontz was among the first formally trained Health Physicists by participated in the first Atomic Energy Health Physics Fellowship Training Program, sponsored at the University of Rochester in 1948. As a graduate student at the University of Rochester, Mr. Koontz conducted research on problems concerning neutron dosimetry, toxicology of uranium, plutonium and fission products. At Atomics International, a company in Southern California, which designs reactors, he developed techniques and procedures for measuring absolute thermal neutron fluxes using radioactive indium foils. He designed a pinhole gamma ray camera and collimator and helped to design and fabricate automatic air and water sampling equipment and radiation activity measuring devices.
Health Physics became a recognized profession around 1942. When Koontz entered the field, there were few rules and guidelines and procedures for Health Physicists to follow. Together with their instructors, the early students, like Koontz, originated many of today's practices, instrumentation and techniques to protect people from the hazards of ionizing radiation.....Read More
~~~~~~~~~~~~~~~~~~~~~~~~~~~~~~~~~~~~~~~~~~~~~~~~~~~~~
News by dopper0189, Black Kos Managing Editor
~~~~~~~~~~~~~~~~~~~~~~~~~~~~~~~~~~~~~~~~~~~~~~~~~~~~~

~~~~~~~~~~~~~~~~~~~~~~~~~~~~~~~~~~~~~~~~~~~~~~~~~~~~~
This is the second in a weekly series of six essays by Questlove looking at hip-hop's recent past, thinking about its distant past, and wondering about the possibility of a future. Read the first one here. The New Yorker: How Hip-Hop Failed Black America, Part II: Mo' Money, Mo' Problems.
~~~~~~~~~~~~~~~~~~~~~~~~~~~~~~~~~~~~~~~~~~~~~~~~~~~~~
What do people think of when they think about hip-hop? I don't mean the technique of the music so much as its meaning. Technique is a limited part of any art form, really: how well Rapper X raps is important but not central. How devious or wonderful Producer X's beats are can get you on your feet more quickly, but hip-hop isn't an abstract sonic art form. It's a narrative one. And what that means is that matter matters more than art. Or rather: what matters to art is its matter, what it's about, the ideas it communicates to its audience. The other aspects serve it, but perfect performance and production of empty ideas can't fake the fill. I hope this isn't a controversial view. It shouldn't be.
I'd argue that when people think of hip-hop, pretty quickly they think of bling, of watches or cars or jewels or private jets. They think of success and its fruits, and the triumphant figures who are picking that fruit. This linkage isn't limited to hip-hop — all of American celebrity, to some degree, is based on showing what you can buy — but it's stronger there. The reasons are complex, of course, but the aspirational strain in African-American culture runs all the way back to slavery days. Slaves couldn't own property because they were property. When freed, they were able to exist politically, and also economically. Owning things was a way of proving that you existed — and so, by extension, owning many things was a way of proving that you existed emphatically. Hip-hop is about having things to prove you're not a have-not; it works against the notion that you might have so little economic control that you would simply disappear.
But what are the haves that you might have? And are they the same haves that people had 10 years ago, or 20? You only have to wind the clock back a few decades to see how drastically this dynamic has changed.
Back in 1986, the group standing on top of the rap heap was Run-DMC, and after rising to international prominence, they released a song about one of their prized possessions. That song, of course, was "My Adidas." Let's take a look at how rap stars back in the '80s celebrated what they owned:

My Adidas
walked through concert doors
and roamed all over coliseum floors
I stepped on stage, at Live Aid
All the people gave and the poor got paid
It doesn't take much scrutiny to see that this is an especially benign form of consumerism. For starters, it's not about the shoes themselves, in the main. It's about the group's experiences on the way to stardom: the audiences that came to see them, the shows they headlined.
Questlove
Creative Commons/ Daniel Krieger
~~~~~~~~~~~~~~~~~~~~~~~~~~~~~~~~~~~~~~~~~~~~~~~~~~~~~
The Flawed Logic of Faux Revolutionaries. For Harriet: Who's the Coward?
~~~~~~~~~~~~~~~~~~~~~~~~~~~~~~~~~~~~~~~~~~~~~~~~~~~~~
There is nothing more irresponsible or inflammatory than placing the burden of remedying the racism and structural inequality on which the United States was built squarely at the feet of the marginalized.
Your lectures will not save us.
I, too, would have been heartened to see the Clippers sit out of their Saturday night play off game. But their choice to stage a silent protest and play is not a disappointment to me nor does it make them "slaves" as Tavis Smiley suggested. It makes them human--as most of us are.
Even when we are exploited and degraded, Black people are not ever allowed the space to be human. If, for a moment, we are conflicted or confused about how to navigate systems designed to disempower and divide, surely our character will be called into question by "revolutionaries" who would sooner berate us for failing to display exceptional feats of courage than demand the same of the white racists who wield power.
Black people understand that we neither suffer the same costs or consequences. Clippers Owner Donald Sterling faces no punishment for his decades of documented racism. In fact, if forced to sell the team, he stands to make hundreds of millions of dollars in profit. Doc Rivers and his team chose to continue the work they begun because any action they take on or off the court would be merely a statement to a man who can buy anything (even an award from a storied civil rights organization).
Marginalized people choosing to protect our safety, security, and self-interest are not cowards. We make these decisions not because we are lazy but because we lack the safety nets that cultivate audacity. We know that the playing field is not level, and the rules could change at any moment.


~~~~~~~~~~~~~~~~~~~~~~~~~~~~~~~~~~~~~~~~~~~~~~~~~~~~~


~~~~~~~~~~~~~~~~~~~~~~~~~~~~~~~~~~~~~~~~~~~~~~~~~~~~~
If we listen to Justice Sonia Sotomayor and we're candid about race, it's easier to understand why affirmative action is still necessary. The Root: There's Still Bias Out There, and We Still Need Affirmative Action.
~~~~~~~~~~~~~~~~~~~~~~~~~~~~~~~~~~~~~~~~~~~~~~~~~~~~~
ast week the Supreme Court issued a decision upholding a ban on the use of affirmative action by public universities in Michigan. Associate Justice Sonia Sotomayor dissented strongly and, in addition to reviewing the legal basis for the use of affirmative action, issued a personal challenge: to speak candidly about race.
Conversations about affirmative action get personal quickly, both for people of color and white folks. And more than one otherwise-progressive white friend has confided to me that they're frustrated by affirmative action, blaming affirmative action for why they didn't get into x, y or z school. "It just doesn't seem fair," they tell me. "I was more qualified! We've moved past Jim Crow and slavery—why should I pay the price?"
Yet what these friends fail to consider is that affirmative action isn't necessary only because of past injustices; it is also necessary because of the effects of a more subtle, unconscious form of discrimination—or what researchers have come to call "implicit bias"—that continues to play a role both in how we perform and how we assess the performance of others.
So while policy analysts and lawyers continue to dissect what the high court's decision on Michigan's affirmative action ban means for schools across the nation, I encourage all of us to take on Sotomayor's challenge and engage in a candid conversation about race. But in addition to considering our country's history of slavery and Jim Crow, that conversation must also look inward, at how our own unconscious biases play a role in perpetuating inequality in schools and beyond.


~~~~~~~~~~~~~~~~~~~~~~~~~~~~~~~~~~~~~~~~~~~~~~~~~~~~~


~~~~~~~~~~~~~~~~~~~~~~~~~~~~~~~~~~~~~~~~~~~~~~~~~~~~~
Every year, African-American legislators put forth a budget plan, and every year it gets swiftly shot down. Black Voices: The Black Congressional Budget No One Ever Talks About.
~~~~~~~~~~~~~~~~~~~~~~~~~~~~~~~~~~~~~~~~~~~~~~~~~~~~~
It's the Congressional Black Caucus' Alternative FY2015 Budget Plan (pdf).
The CBC's practical stab at budget mathematics is an impressively disciplined annual exercise you wouldn't know about—even if you live and work in Washington, D.C. Budgets get built, tossed, blocked and reviewed through dozens of legislative loops. Most voters, even those who frequently glean the headlines, seldom bother themselves with federal budget minutiae. But worse yet, the budget conversation each year seems funneled through an extremely one-dimensional perspective absent voices of color.
Personally, I like my budget policy conversations mixed up a bit. Pour some milk into that cereal. Throw some shrimp and sauce at those grits. What are the alternatives? I want to hear about something other than numbers baked by a guy who walked into a black Indianapolis church recently and told the congregation: "Usually when I get up this early, I get up to kill something."
The CBC budget, unfortunately, is one of those passed over and pitifully neglected pastimes of Capitol Hill culture. It's a shame because it's actually one of the better documents to circulate Capitol Hill every year—and has been so consistently since Ronald Reagan was president. You don't have to agree with everything in it, but it definitely injects an essential black voice into the high stakes budget debate.
That voice rightfully presses the case for a sensible $500 billion combined job creation, infrastructure and education improvement package, along with $2 trillion in revenue, nearly $2 trillion in deficit reduction and $400 billion in poverty reduction. Rep. Chaka Fattah (D-Pa.) has proposed a very workable Wall Street "transaction tax"—a simple 0.25 percent tax on every financial speculation that raises nearly $400 billion over 10 years. But Congress backed Ryan's 10 percentage point drop in the corporate tax rate that somehow maintains the defense budget as is while proposing cuts to food stamps, health care and college funding.
The problem here is that you'll only know about the CBC budget if you've worked on the Hill … or, really, have the even lower statistical chance of having worked for a CBC member. If we're engaged in games of probability, chances are slim that you barely caught wind of it in a white Democrat's office—especially this year and last when 76 House Democrats voted against it. And, if you worked in a Republican's office, your boss more than likely shredded it without even knowing what it was or caring.


Congressional debate on Congressional Black Caucus budget, April 9, 2014
YOUTUBE
~~~~~~~~~~~~~~~~~~~~~~~~~~~~~~~~~~~~~~~~~~~~~~~~~~~~~
Welcome to the Black Kos Community Front Porch!
Pull up a chair and sit down a while and enjoy the company.