Another lesson in my irregular course of instruction into the mysteries of the Church of Cole Porter. As a refresher, here are the guts of how I introduced this series:
Its roots are in a statement I made in the first diary I wrote about LGBT Literature:

Some of the topics that McCourt explains in depth: Bette Davis, "All About Eve," Susan Sontag, Notes on Camp [Gay liberation, above all, really endangered high camp], "Vertigo," The Astor Bar, City of Night, stardom, Luchino Visconti, Douglas Sirk, Joe Ackerly, Ronald Firbank, the poets James Schuyler and James Merrill, Larry Kramer and Gay Men's Health Crisis, (the transgressive) Mae West, Joe Gage, and, of course, Thuh Opra (with a ten-page discussion of "diva" by an avid student of the subject). At the risk of being too didactic here, that list as it is significant to gay life is essential knowledge, so off to the google with you for the items you don't recognize,

a statement I made toward the end of it,

Okay, so I'm an opera queen of sorts too - snip - It used to come with the territory!

AND in a comment I made in a Top Comments diary (replying to Chrislove and inspired by a youtube clip starring Mariah Carey)

NOW I understand why Daniel Halperin taught the "How to Be Gay" course, because I think one of my missions this year is to get you FULLY conversant with the Church of Cole Porter and if it means initiating all of the Top Comments crew into its mysteries, that will be fine too.
Tonight is Lesson 2,
and the first of TWO (and maybe more) lessons on Camp. Camp isn't misused the way Diva is in contemporary discourse, but that's probably because nobody thinks he or she (well, except maybe Ru-Paul) knows what it means. So this will be different from the lesson on Diva., because THAT I really knew about, and THIS I'm still thinking through.
But First, A Word From Our Sponsor:
Top Comments recognizes the previous day's Top Mojo and strives to promote each day's outstanding comments through nominations made by Kossacks like you. Please send comments (before 9:30pm ET) by email to topcomments@gmail.com or by our KosMail message board.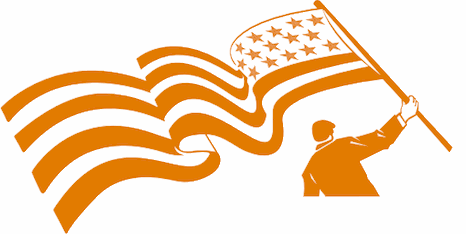 Make sure that you include the direct link to the comment (the URL), which is available by clicking on that comment's date/time. Please let us know your Daily Kos user name if you use email so we can credit you properly. If you send a writeup with the link, we can include that as well. The diarist poster reserves the right to edit all content.
Please come in. You're invited to make yourself at home! Join us beneath the doodle...
Camp is tricky. There's Camp, there's High Camp and Low Camp, and, to make it trickier, there's Intentional High Camp and Unintentional High Camp. The distinctions were something that a cultured (Churched, let's say) gay man would know about. This put Susan Sontag at a disadvantage when she published "Notes on Camp" in The Partisan Review in 1964. However, we will start ten years earlier, with Christopher Isherwood, in his 1954 novel, The World in the Evening. According to The Chicago School of Media Theory,
Christopher Isherwood, in his 1954 novel The World in Evening, is now generally credited as the first author to attempt to codify camp (Booth 15). Of low camp Isherwood provides the example, "a swishy little boy with peroxided hair, dressed in a picture had and a feather boa, pretending to be Marlene Dietrich" (Isherwood 110); and of high camp, "the whole emotional basis of the ballet, for example, and of course of baroque art….the ballet is camp about love" (Isherwood 110). Only in 1954 with Isherwood, then, was camp explicitly inaugurated into literature and, subsequently, academia.
So there you have low and high camp, which you are to understand intuitively ('m guessing you do too, and you're wondering what the issues are). The rest of this will deal with Sontag's take on the issues that Isherwood raised.
About the title. If you aren't an academic, you probably don't know that when an academic titles something "Notes on X" it's an admission of failure. I had that happen to me in grad school when, after reading EVERYTHING the literary critic and sometimes novelist Edmund Wilson wrote about New York City for a course in the cultural and intellectual history in 20th century America, I couldn't for the life of me find an overarching frame for it, so "Notes on Edmund Wilson's New York" it became.
This is Susan Sontag doing the same thing. She defends "Notes" in the way she introduces the essay:
Many things in the world have not been named; and many things, even if they have been named, have never been described. One of these is the sensibility -- unmistakably modern, a variant of sophistication but hardly identical with it -- that goes by the cult name of "Camp."
After grappling with how difficult talking about ANY sensibility is, she tells us that she's writing about it because she's trying to understand it, even though, as she admits, she is drawn to it and then she is offended by it, almost in equal measure. Then, after this statement
And Camp is esoteric -- something of a private code, a badge of identity, even, among small urban cliques [that would be code for "gay men"].,
she says "jottings, not an essay." Numbered points, 58 of them. So that's what we're going to explore.
I guess I should begin with an exercise. In the diary I wrote about David Halperin's book, How to be Gay, I summarized a long section about the course he taught thus:
Joan Crawford, self-abnegating in Mildred Pierce. And Joan Crawford, the main character in her daughter Christina's book Mommie Dearest, and how she is played by Faye Dunaway in the movie made from the book, and how the drag performer Lypsinka plays Faye Dunaway from the movie. Meta, meta meta meta meta, META. This leads him to meditations on camp, on how the cultural practices of gay men must be disavowed if we want to express gay pride (I got a little lost here), and on the issue of gay male femininity, which I just skipped.
The one figure I think we all KNOW is camp in this list is Faye Dunaway in the movie made from the book. Now we get to see if Sontag explains WHY that is.
She begins, in entries 1-3, to attempt a definition.
Camp is a certain mode of aestheticism, . . . of seeing the world as an aesthetic phenomenon.
Camp is also "discoverable" in objects and behavior. Not everything, however, is camp. This, however, is part of what she called the canon of camp:
Sez the Metropolitan Museum of Art
:
This water-lily table lamp is one of Tiffany's most successfully executed designs for his firm's well-known leaded-glass products. The overall organic character of the lamp is emphasized throughout the piece in its details. The bronze support replicates broad, flat lily pads clustered around a base, out of which rise attenuated climbing stems that disappear into the shade and reemerge in glass at the crown, drawing the eye to the cascading blossoms of the irregular border. A variety of glass was used to great advantage, as seen in the alternation of the pink opalescent stems with those of translucent rippled blue, giving the appearance of a bog where water lilies might be found.
ARTIFICE.

Also ANYTHING from the Art Nouveau/Jugendstil movement, the ballet Swan Lake, flapper attire (feather boas, fringed and beaded dresses) - because visual art offers the opportunity to emphasize something other than content.
Sometimes whole art forms become saturated with Camp. Classical ballet, opera, movies have seemed so for a long time.
Within art forms too: operas of Richard Strauss, not those of Richard Wagner. Not jazz, ever. Man-made, artificial but in imitation of nature. Like these:
(Hector Guimard,
Entrance Gate to Paris Subway (Métropolitain) Station
, Paris, France, c 1900. Museum of Modern Art)
That gets us through Note #8. I can see this will take up most of the month for me. Skipping #9 for the time being, we'll close with Note #10 today:
Camp sees everything in quotation marks. It's not a lamp, but a "lamp"; not a woman, but a "woman." To perceive Camp in objects and persons is to understand Being-as Playing-a-Role. It is the farthest extension, in sensibility, of the metaphor of life as theater.
Being-as Playing-a-Role.
And you wonder why Camp is at the center of pre-Stonewall gay "knowing." Could this really be any more obvious?
And now for the stuff that makes this Top Comments:
TOP COMMENTS, May 8, 2014: Thanks to tonight's Top Comments contributors! Let us hear from YOU when you find that proficient comment.
From Avilyn:
In mole333's diary, My son's comments to Nintendo about gays, this response by vacantlook to Nintendo not caring about social issues and only focusing on games was dead-on perfect.
From
Cali Scribe
:
One of my guilty pleasures is playing The Sims games, currently on The Sims 3. In mole333's diary on Nintendo's decision to not allow same-sex relationships in their planned life simulation game a brief comparison between Nintendo's planned release and The Sims franchise developed, and catwho had a wonderful description of living real life in Sim mode.
From your diarist,
Dave in Northridge
:
Mogolori has an excellent "shorter" in Christian Dem in NC's diary about HGTV's f%ck-%p with the homophobic Benham brothers..
TOP MOJO, May 7, 2014
(excluding Tip Jars and first comments):
1) "Some have lost wives" by Hayate Yagami — 182
2) I believe the expression by StillAmused — 175
3) Here's another one: by Hayate Yagami — 128
4) Not to mention the hundreds of thousands of us by corvo — 117
5) Just wait... by Dallasdoc — 107
6) Anyone who had a hand in writing the TPP by The Dead Man — 105
7) None are so blind as those that refuse to see. by dkmich — 98
8) Crazy? Thats opinion when not actually diagnosing by fToRrEeEsSt — 91
9) The delusion is strong in this one. by JBL55 — 89
10) I could say the same for you, but you wouldnt by fToRrEeEsSt — 89
11) Oh, you mean like people who claim by bobdevo — 89
12) superstition has no place in our schools by don mikulecky — 81
13) Blaming Repubs for Obama's failures by kovie — 81
14) Yes, we do have Republican Fatigue by Dallasdoc — 78
15) And it will. And it does. by lunachickie — 78
16) Correction: The grift that keeps giving? by LaFeminista — 76
17) Well, gee, fellas, who could've seen this coming? by Bob Johnson — 75
18) typical winger by jfromga — 74
19) You 'could' say the same for me by StillAmused — 73
20) Creationism by Ojibwa — 71
21) Why is Chelsea's pregnancy news at all? by ddn — 70
22) Destroy what evidence? by Danosh — 70
23) We (the guys at base) did not dessert anyone. by sizzzzlerz — 66
24) I was going to reproach you for invoking... by Rich in PA — 66
25) You and my by Raggedy Ann — 66
26) also...what does by JackND — 66
27) That and $2 will buy her a small Starbucks coffee by Dallasdoc — 63
28) Important catch, thank you by pajoly — 63
29) Younger folks also need to know that their by greenbell — 63
30) or maybe voters really wanted Obama's by ctexrep — 61
31) Ever talk to a Republican? by NoFortunateSon — 61
32) The '68 antiwar protesters were all white by RFK Lives — 61
33) nor the child by kenwards — 61
34) SCOTUS should just by gchaucer2 — 61
For an explanation of How Top Mojo Works, see
mik
's
FAQing Top Mojo
TOP PHOTOS, May 7, 2014: Enjoy jotter's wonderful PictureQuilt below. Just click on the picture and it will magically take you to the comment that features that photo. Have fun, Kossacks!
And one more thing:
Sara R and Youffraita have alerted us to the suffering that the recently bereaved newpioneer is experiencing since he lost his husband. Commonmass and I will be publishing a fundraiser for him tomorrow night at around 9 Eastern, but for now,
here's a link to Youffraita's diary from tonight.