Update: Mish-Mish, the culprit - caught in the act on secret video cam
When I wake up my eyes are sort of blurry to begin with and I've lost my reading glasses.
So when I went over to Street Prophets to post about Pope Francis calling for Wealth Redistribution Ojibwa's pre-loaded Saturday Photo post came up first in the Street Prophet que and the way the scrolls were set on my screen it was the only thing that was showing but was actually just the top of a long que, mine was actually at the bottom.
Being the very careful kind of hound dog that I am I went looking for my reading glasses just to be sure and I'm guessing one of my three cats must have walked on the keyboard thereby publishing Ojibwa's Saturday Photo post.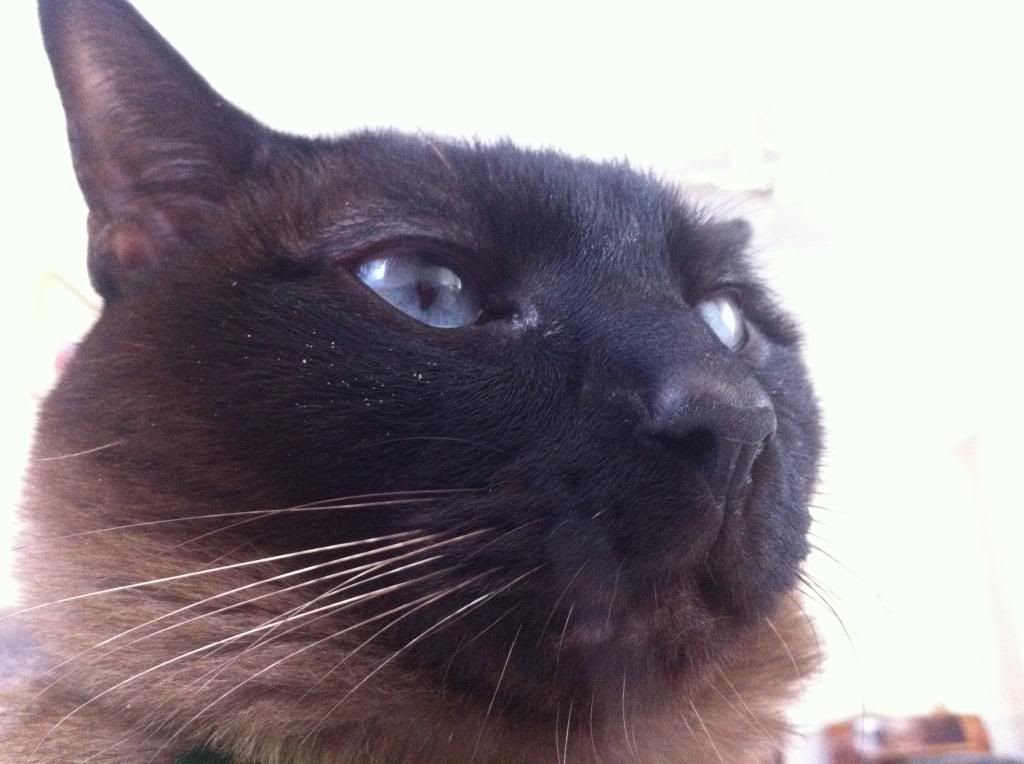 Kashi - The gang leader and brains behind the operation
I'm so sorry.
I didn't know they were going to do this.
but I take full responsibility for it.
Whichever cat did this will be fired.
But the buck stops here.
So I will be a dog and own up to it,
just as soon as I get to the bottom of how it happened,
because I was unaware it happened until just now.
I'm appointing a blue-ribbon commission of me
to investigate the mistake that just happened.
And if I find any wrongdoing on my part,
I assure you I will be dealt with. .....
I just looked into it.
It turns out I'm not responsible for it.
Justice has been served.
(Apologizes to Joe McHale, Christ Christie, and the Chris Christie Leadership Responsibility Workshop Certification Program)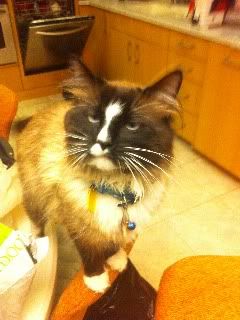 Yeti - "The Wise Guy - Birman
Seriously, I am sorry, and even though I'm a Blog Editor of Street Prophets (for the moment anyway) only Ojibwa can un-publish this now and I suspect he may be on vacation because he has stacked about 8 posts in advance in the SP que.
So what I was thinking is if we all played along maybe we could convince everyone else it was Saturday and no one else would have to know my cats have been bad? They are rascals but it would be a shame to have to fire them. What do you think?
At the bare least, I ask all of my fans to recommend Ojibwa's great post as a way of expressing my apologies. As always his post and photos are of the highest quality.
And, all of my cats have resigned to spend more time with their families. Which are Gina and myself so this works out rather conveniently for all of us. Oh by the way, I should mention the rascals do like to sneak onto my account and post embarrassing comments when I'm away from the keyboard. The way you can tell it is not me, is they are terrible spellers, and I am nearly perfect, so if you ever see a post or a comment with a spelling error or saying something silly you know it is one of my cats trying to play a practical joke on me.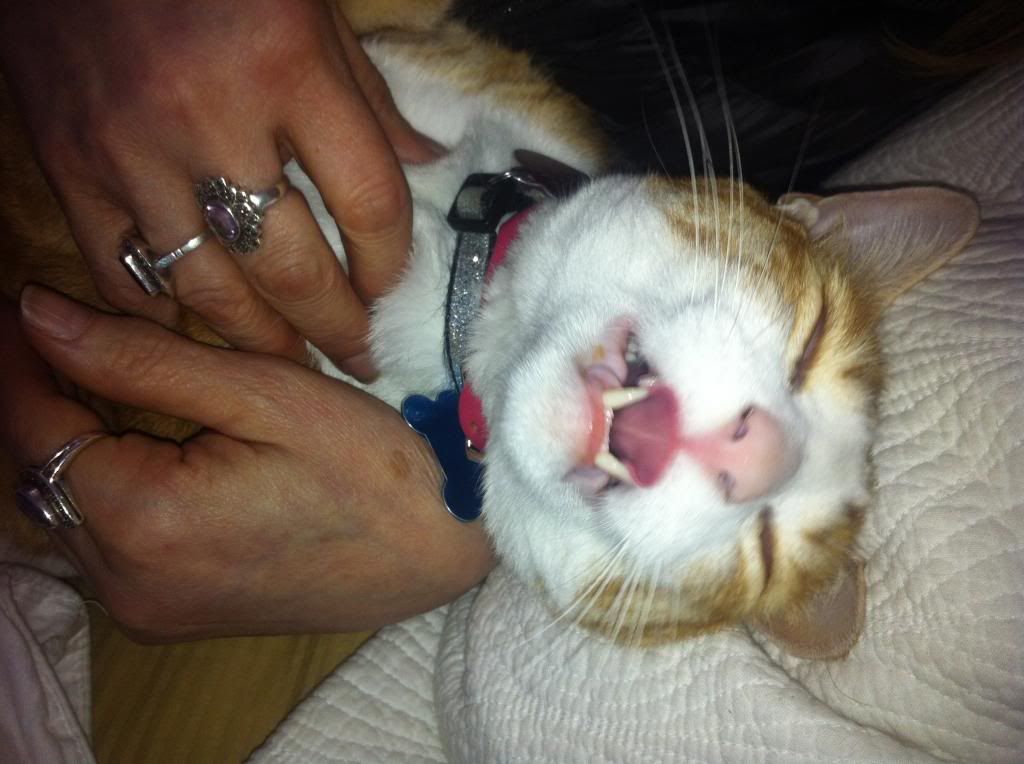 Mish-Mish admits everything under tickle torture
Sorry once again to Ojibwa and the community.
(P.S. Ojibwa caught this and fixed it just as he was leaving to go out the door.)