Last week I interviewed to get on the supervisor list at my agency. To say that the interview went badly would be a slight understatement, like saying that root canals are no fun, or that Newt Gingrich is not an ideal marriage partner. It was an epic fail, the kind of interview they make sitcom episodes about. Every question was along the lines of "Give a specific example of a time when you showed your skills at X," when X was always something that had diddly-squat to do with the job I've been doing for the last couple of decades.
I like my current job, and I'm ambivalent about change, so I'm not too heartbroken over it. More importantly, I have a current job, and that's something no one should take for granted these days.
Besides, it was only my second-worst job interview ever, and the worst one definitely made me wonder if I was secretly being filmed for a sitcom.
But first, a word from our sponsor!
Top Comments recognizes the previous day's Top Mojo and strives to promote each day's outstanding comments through nominations made by Kossacks like you. Please send comments (before 9:30pm ET) by email to topcomments@gmail.com or by our KosMail message board. Just click on the Spinning Top™ to make a submission. Look for the Spinning Top™ to pop up in diaries posts around Daily Kos.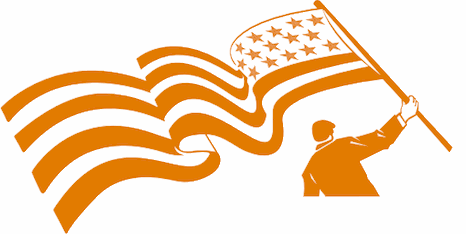 Make sure that you include the direct link to the comment (the URL), which is available by clicking on that comment's date/time. Please let us know your Daily Kos user name if you use email so we can credit you properly. If you send a writeup with the link, we can include that as well. The diarist poster reserves the right to edit all content.
Please come in. You're invited to make yourself at home! Join us beneath the doodle...
The worst job interview I ever had was back in my college days, mumblemumble years ago, when I wanted to sign on with a temp agency for the summer. It kind of set the tone in the elevator, when I hit the button for the basement and it took me to the 17th floor instead.
After I got to the right place, the first order of business was a typing test. While I was working on it, the two women at the front desk got into a discussion of problems they were having with clients. I tried to pay attention to my typing, but the more I tried not to listen, the more I was listening. Still, I was blown away when they told me I had over a hundred errors on the typing test! I didn't think that was even possible - and it wasn't. There'd been some sort of weird computer glitch, and I really only had two errors. (All these years later, I can still cause weird computer glitches just by being around them.)
When it was time to leave, I discovered that my purse strap had gotten caught in the chair wheel, and it took me a good five minutes to wrestle it free. Blushing, I went out to my car - and then realized I'd forgotten my coat and had to go back for it. And the elevator took me to the 17th floor.
Would you believe they hired me? Mostly for the entertainment, I suspect.
On to Top Comments!
From you humble (if antisocial) diarist:

Here are some great thoughts from John Crapper on addressing climate change, in a diary by Climate Hawks: "best is a future free of fossil fuels."

In today's Abbreviated Pundit Round-up, rugbymom had far better questions about Benghazi (insert exclamation points) than Darrell Issa ever will.

Late addition from
BeninSC
:
Flagged by dickcor2 (with the newuser's first comment!), this (sadly out of recommendability) comment by D in Northern Virginia prompted a good laugh!
Top Mojo, courtesy of mik:
1) Care if a violent separatist movement is allowed by BeerNotWar — 276
2) oh in that case, jbou, your comment is wrong. by cc — 161
3) Sure, you get bored with this, and continue to let by MrJersey — 158
4) It's kind of bizarre to claim this isn't important by Joe Buck — 133
5) You seem to be by gchaucer2 — 130
6) Friggin AWESOME by Gooserock — 117
7) huh? by cc — 112
8) I love her by Joan McCarter — 101
9) None of us get to decide... by The Termite — 101
10) Legality? It's the free market at work. by ssgbryan — 96
11) Well, when a Jesuit pope takes the name "Francis" by Wee Mama — 91
12) He should love nothing more than having suit filed by pajoly — 90
13) By the way, the PDO has been in a warm phase by rovertheoctopus — 88
14) Oh, this is so poignant. Truly brilliant. by pajoly — 88
15) PS No kangaroos were hurt in this diary by LaFeminista — 86
16) Insane Clown Posse by The Termite — 83
17) Anyone Spotted Selling 8 Track Tapes of Gordon by Gooserock — 83
18) It's about gun-nuts who reject the Constitution by JJustin — 81
19) Aside from conflicts of interest, corruption laws, by Crashing Vor — 81
20) Wow! That might have multi-state legs by Phoebe Loosinhouse — 76
21) It's not affecting people trying to reach the FCC by radical simplicity — 76
22) As opposed to the anonymous jerk by pajoly — 74
23) It is the "sublethal" effects of nicotinoids by occupystephanie — 73
24) Uh, oh by gchaucer2 — 72
25) This is EXACTLY what FCC corporate drones propose by HeartlandLiberal — 72
26) A few heavily armed morons threatening by DrTerwilliker — 69
27) Imagine the outrage from the Right if the by Leo Sagittarius — 68
28) Wikipedia needs to do this. To everyone. by JesseCW — 67
29) If the FCC wants faster connections by raboof — 66
30) Playing an asshole to get attention is passe after by DrTerwilliker — 64
31) It only affects... by The Technomancer — 64
32) A cut from his latest blog. Golden stuff by pajoly — 64
Photo quilt, courtesy of jotter: