Welcome to The Breakfast Club! We're a disorganized group of rebel lefties who hang out and chat if and when we're not too hungover we've been bailed out we're not too exhausted from last night's (CENSORED) the caffeine kicks in. Join us every weekday morning at 9am (ET) and weekend morning at 10:30am (ET) to talk about current news and our boring lives and to make fun of LaEscapee! If we are ever running late, it's PhilJD's fault.
This Day in History
Breakfast News
-----
Nigeria kidnapped girls 'shown' in new Boko Haram video

The group's leader, Abubakar Shekau, said they would be held until all imprisoned militants had been freed.

He said the girls had converted to Islam. The video, released on Monday, claims to show them praying.

Boko Haram abducted more than 200 girls from northern Nigeria on 14 April and threatened to sell them.
-----
Taliban launch summer offensive, Kabul airport attacked

Taliban militants launched a wave of attacks across Afghanistan on Monday, the first day of their declared summer offensive, targeting the international airport and the United States' biggest military base near Kabul.

The Islamist Taliban have vowed to target Afghan and foreign forces, as well as the political process as the country prepares for a second round run-off in the presidential election.

Two rockets landed just outside the heavily guarded airport, but no one was hurt, the interior ministry said.
-----
Iran unveils replica of captured US drone

Iran has unveiled a domestically produced version of a US drone it captured almost two-and-half years ago, a media report said Monday.

The replica of the RQ-170 stealth drone was unveiled Sunday at an exhibition at the Islamic Revolution Guards Corps (IRGC) Aerospace Forces' Central Command, Press TV reported Monday.
-----
Narendra Modi seeks personal triumph in final day of election

Indians voted on the last day of a mammoth election on Monday as challenger Narendra Modi sought a personal mandate in the holy city of Varanasi, crowning his campaign to rule the country with a mix of pro-business policies and Hindu nationalism.

Opinion polls almost unanimously predict Modi's Bhartiya Janata Party (BJP) will emerge as the largest party when votes are tallied on Friday to fill 543 seats in the Lok Sabha, or House of the People. The rupee and BSE Sensex surged as investors bet Modi will usher in a stable government focused on reviving Asia's third-largest economy.
-----
Journalist Glenn Greenwald says he fears arrest in UK

Glenn Greenwald, the Pulitzer Prize winning journalist who worked on stories about Edward Snowden's NSA revelations, says he is unwilling to visit the UK because he fears arrest and "doesn't trust" the authorities there.

Greenwald, who lives in Rio, rose to fame after his scoop in the Guardian newspaper detailing how the U.S. National Security Agency was snooping on the lives of millions of Americans.
-----
Marco Rubio says he's 'ready' for presidency

Senator Marco Rubio said Sunday he was ready to be president, becoming the second potential Republican candidate recently to drop big hints about 2016 as he vies for early attention in a crowded field of maybes.

Rubio of Florida said on ABC's "This Week" that although he was waiting until the end of the year to consider the decision, he thought he had a "vision" for the nation's future and a strategy for achieving it, among other qualifications.

"I do," he said when asked whether he thought he was ready for the presidency. "I mean, but I think that's true for multiple other people that would want to run."
-----
U.S. children read, but not well or often -report

Although American children still spend part of their days reading, they are spending less time doing it for pleasure than decades ago, with significant gaps in proficiency, according to a report released on Monday.

The San Francisco-based nonprofit Common Sense Media, which focuses on the effects of media and technology on children, published the report, which brings together information from several national studies and databases.

"It raises an alarm," said Vicky Rideout, the lead author of the report. "We're witnessing a really large drop in reading among teenagers and the pace of that drop is getting faster and faster."
-----
Snow, severe storms barge into West, central USA

Dozens of snowplows took to the streets of Denver early Monday, after a powerful spring storm made a wet, cold mess of Mother's Day in parts of Colorado and Wyoming, while powerful thunderstorms moving through Nebraska produced damaging tornadoes.

More than a foot of snow fell on parts of Colorado and Wyoming. The National Weather Service issued a winter storm warning for most of northern Colorado and parts of southern Wyoming for all of Sunday and for Monday morning.
-----
Astronomers Discover Sun's Long-Lost 'Sibling,' Massive Star's Planets Could Host Extraterrestrial Life

A star born from the same cloud of gas and dust as the sun was recently discovered, and researchers say the "solar sibling" could host life-supporting planets.

According to a new study from the University of Texas at Austin, the newly identified star, dubbed HD 162826, is the first "sibling" of the sun ever observed. The massive star is located 110 light years away in the constellation Hercules and has the same chemical configuration as the sun, leading astronomers to conclude it most likely came from the same cosmic womb as the star at the center of our solar system.

The study appears in the coming June 1 issue of the Astrophysical Journal. Astronomers say the discovery could help scientists better understand how life in our solar system formed billions of years ago.
-----
Older Women May Face Higher Risk of Cervical Cancer

Women over age 65, who may believe they no longer need gynecological exams, may be at a much higher risk of cervical cancer than previously believed, researchers reported on Monday.

Current guidelines are based on data that don't take into account the high rate of hysterectomy in the U.S., the team at the University of Maryland School of Medicine found.
-----
A new way to preserve love?
-----
The Daily Wiki
The word prejudice refers to prejudgment, or forming an opinion before becoming aware of the relevant facts of a case. The word is often used to refer to preconceived, usually unfavorable, judgments toward people or a person because of gender, political opinion, social class, age, disability, religion, sexuality, race/ethnicity, language, nationality or other personal characteristics. In this case, it refers to a positive or negative evaluation of another person based on their perceived group membership. Prejudice can also refer to unfounded beliefs and may include "any unreasonable attitude that is unusually resistant to rational influence." Gordon Allport defined prejudice as a "feeling, favorable or unfavorable, toward a person or thing, prior to, or not based on, actual experience.."
-----
Something to Think about over Coffee Prozac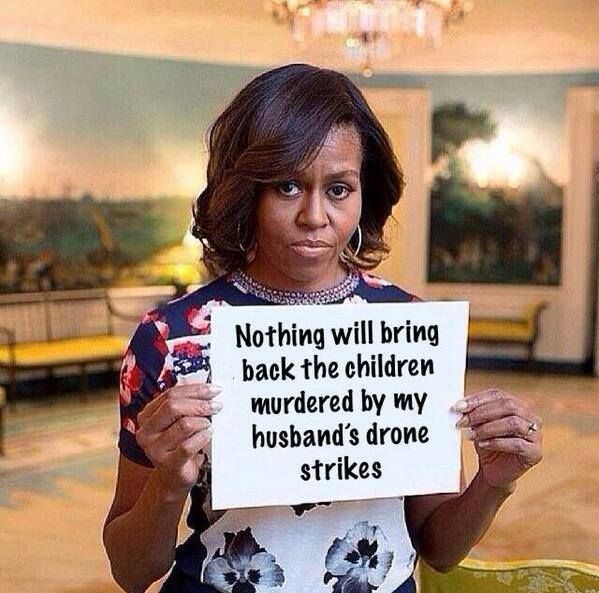 -----
Breakfast Tunes
-----
Stupid Shit by LaEscapee