Yesterday en route to Xiengkouan Province a plane crash killed the Defence Minister of the Lao People's Democratic Republic (Lao PDR, or Laos as we say). Also killed was the Minister in charge of Public Security, and the Governor of Vientiane the province which includes the capital of the country.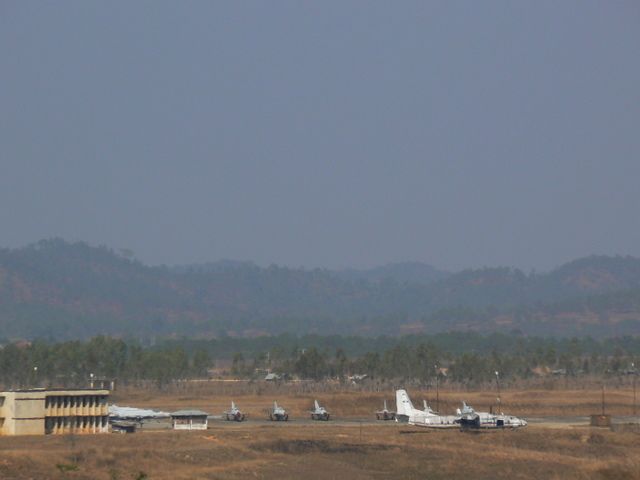 Above Xiengkouan Airport Phonsavan. I took the photo from Plain of Jars site #1 and I'm sure I broke about fifty laws in doing so. I don't think any of the Migs on the runway can actually fly, not sure of the aircraft this side of the runway.
I've heard of no mention of foul play, or even speculation of such. The low level conflict that has been ongoing very close to Phonsavan has been quiet to the outside world for quite sometime. Lao aircraft have a pretty bad reputation.

Above from China Daily
It is said that the Security Minister had been leading the crackdown on civil society advocates and others whom the government was displeased with. He was feared.
I'd think this will have no effect on the Communist government that runs the Lao PDR.