I am sure most of you heard the story currently getting some play about guidelines GM has given regarding words employees use to describe 'problems' they found, in internal communications about those problems.

In the presentation, GM admonished employees to "Understand that there really aren't any secrets in this company".

"For anything you say or do, ask yourself how you would react if it was reported in a major newspaper or on television."
(From the article linked, above.)
So, the obvious question is, what words are on Republicans' list of words to not use?
Below are my choices for those words and phrases they should never use, presented as if a Republican had assembled and prepared them. (No Republican did! It was me, I confess it!)
Oh. It is a list in progress. ::wink::
More below! But, first, a word from our sponsor ...
Top Comments recognizes the previous day's Top Mojo and strives to promote each day's outstanding comments through nominations made by Kossacks like you. Please send comments (before 9:30pm ET) by email to topcomments@gmail.com or by our KosMail message board. Just click on the Spinning Top to make a submission. Look for the Spinning Top to pop up in diaries around Daily Kos.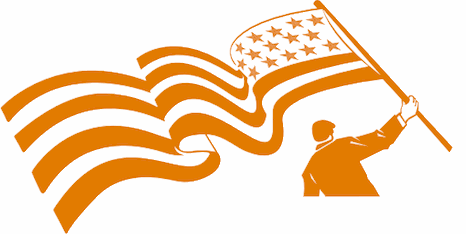 Make sure that you include the direct link to the comment (the URL), which is available by clicking on that comment's date/time. Please let us know your Daily Kos user name if you use email so we can credit you properly. If you send a writeup with the link, we can include that as well. The diarist reserves the right to edit all content.
Please come in. You're invited to make yourself at home! Join us beneath the fleur de kos...
Pissy
Bias
Biased
Bigot
Bigotry
Bigoted
Race
Racial
Racist
Racists
Racist dick
Racist dickhead
Fort Lee traffic
Traffic
Problems
Bridge gate
Shut that whole thing down
War on women
War on workers
War on elderly
War on children
War on middle-class
War on blacks
War on Hispanics
War on gays
War on Truth
War on Integrity
War on Honesty
Bees
Chemicals
Complex
Complexity
Balance
Balanced
Emotionally balanced
Mature
Maturely
Maturity
Emotional maturity
Maturity of any other kind (except financial accounts)
Objective
Objectively
Objectivity
Open
Openly
Neutral
Neutrality
Investigate (except in Benghazi context)
Investigative journalism
Fair journalism
Balanced journalism
Balanced reporting
Objective reporting
Independent news media
Conspire
Conspirator
Conspirators
Conspiracy (except in conjunction with Benghazi)
Collusion
Manipulate
Stack the deck
Bait and switch
Bait
Switch
Open-minded
Open-mindedness
Listen
Listening
Listener
Class warfare (practice it, relentlessly, viciously, but don't say it)
Do unto others (don't say f*ck others, either, 'kay? Thinking it is fine, saying it a no no.)
Self-determination
Consensual
Mutual
Fair play
Reciprocate
Reciprocation
Reciprocality
Dick Cheney
George W. Bush
(any expletive) Obama (Again, think whatever you like, just be careful saying it!)
Democratic
Fair
Fairness
Equitable
Honesty
Integrity
Snopes
Factcheck
Global
Warming
Global warming
Climate
Change
Climate change
Environment
Cheating
Lying
Stealing
Theft
Bullsh*it
Crock of sh*t
Progress
Improvement
Betterment
Disenfranchise
Disenfranchised
Disenfranchisement
Common good
Citizens
United
Citizens United
Free speech
Intellectual honesty
Intellectual integrity
Consistency
Double standard
Hypocrisy
Achievement
Open Government
Transparency
Obligation
Commitment
Snafu
Science
Scientific
Filibuster
Obstruct
Obstruction
Obstructionism
Block
Blockage
Building
Building block
Blockhead
Too many Kochs spoil the broth
Out of touch
Out of tune
Full of sh*t
Disconnected
Irrelevant
Outmoded
Insensitive
Uncaring
Don't give a f*ck
B*te me
Selfish
Selfishness
Exclude
Exclusive
Exclusionary
Write off
Segregate
Segregated
Segregation
Sequester
Sequestration
Shut down
Bankrupt
Morally bankrupt
I am Republican hear me roar
I am Republican hear me belch
I am Republican hear me f•rt
Hunger
Need
Desperate need
Poverty
Job flight
Joblessness
Discrimination
Discriminate
Inequality
Income inequality
Parity
Scientific
Provable
Proof
Demonstrable
Wealth inequality
Wealth
Share
Share the wealth
Wealth re-distribution
Wealth distribution
Union
1%
0.1%
30 million (you'd just sound stupid)
Stupid
47%
Community
Leader
Community leader
Leading
Leadership
Endanger
Threaten
Endangered
Threatened
Love
Loving
Kind
Kindness
Generous
Generosity
Giving
Concept
Concepts
Factor
Factors
Facts
Idea
Ideas
Ideal
Idealize
Imagine
Imagination
Fancy
Research
Evaluate
Consider
Consideration
Accountability
Scapegoat
Scapegoating
Conspicuous consumption
Waste
Pollution
Spew
Sludge
Tar
Ash
Debris
Oil spill
Deathtrap (well, wtf, it's on the GM list, why not ours?!)
(Words to not use from the US Constitution, incomplete list)
Perfect union
More perfect union
Union
Union with ANY degree of goodness whatsoever, much less perfection
Domestic tranquility
Common defense
General welfare
Justice
Redress
(Words to not use from the Bill of Rights, incomplete list)
Rights
Establishment of religion
Free exercise thereof
Petition
Grievance
Well regulated militia
Right of the people
Unreasonable
Unreasonable search and seizure
Warrant
Warrants
Probable
Probable cause
Oath
Affirmation
Affirm
Indictment
Grand jury
Jeopardy
Due process
The accused
Impartial jury
Impartial
Compulsory
Assistance
Lawsuit
Controversy
Examine
Reexamine
Rules
Cruel
Cruel and unusual
Rights
(Words to not use from Declaration of Independence, incomplete list)
Truth
Truths
Equal
Equality
Unalienable
Unalienable rights
Life, liberty, and the pursuit of happiness
Pursuit of happiness
Happiness
Pursuit
Consent
Consent of the governed (Agreed, f*ck the governed! They deserve what they get.)
Experience
Evils
Evil
Failure
Effective government
Defective government
Sufferable
Abolish
Abuse
Usurp
Abuses
Usurpations
Despotism
Tyranny
Public
Public good
Neglect
Okay, I had to stop, so sue me. Life is short.
I did a little further research on the number of words one might need to 'get by' in the English language, to make sure they'd be 'okay' without these. There is no definitive answer to how many would be needed. Some say 500-1000 words, some say 2000. (Examples of sites speculating are here, here and here! I thought it was interesting anyway!)
The point is, eliminating all the words in the list I compiled won't stop most Republicans from being able to 'get by,' particularly considering their great wealth. (I know you were worried about them! ::wink:: ) The only exception I can think of right off is Sarah Palin, and she didn't know most of the words already. I feel sure the Koch Brothers will look out for her, if they have a bit to spare, after all they're spending on the mid-terms.
On to tonight's comments! Formatted by brillig! (Much appreciated, my friend!)
---
that's a lot of words! :)
Brillig's ObDisclaimer: The decision to publish each nomination lies with the evening's Diarist and/or Comment Formatter. My evenings at the helm, I try reeeeallllyy hard to publish everything without regard to content. I really do, even when I disagree personally with any given nomination. "TopCommentness" lies in the eyes of the nominator and of you, the reader - I leave the decision to you. I do not publish self-nominations (ie your own comments) and if I ruled the world, we'd all build community, supporting and uplifting instead of tearing our fellow Kossacks down.



From cohenzee:

From last night's Top Comments, Puddytat has figured out why Romney is not running in 2016. Click here to reveal the answer.
From chrislrob:

tmservo433 on how introducing folks as Black Republicans is an attempt to sugarcoat a crap message.

Merlin1963 perfectly captures a point I, as the diarist, didn't clearly make about black Republicans.

brillig's note: The second comment is out of date (albeit submitted today); however, as the diarist says the comment made his point more clearly I decided to include it.
From BYw:

This thread started by AlyoshaKaramazov is either Family squabble or Holy War?
From blueoregon:

I'd like to nominate this comment by crystal eyes in LilithGardener's NRA Propaganda at the Daily Kos.
From a2nite:

I think that there are a lot of good thoughts expressed in this comment by LeftHandedMan; I wondered why we aren't more effective fighting the RW; this helps.
From ZenTrainer:

This comment from Pluto is a good one responding to how I think 9am on Saturday is early in the morning.
From high uintas:


I would love to nominate this concise summary by AlyoshaKaramazov in shades at midnite's excellent diary "Occupation American Spring Day 4, They still think they are winning".
Top Mojo for yesterday, May 18th, first comments and tip jars excluded. Thank you mik for the mojo magic! For those of you interested in How Top Mojo Works, please see his diary FAQing Top Mojo.

1) When will Dick Cheney be held accountable by sunbro — 183
2) There's a reason for this by Leftleaner — 117
3) From Glenn Greenwald by GlennGreenwaldDK — 108
4) Too bad we don't have more like her... by markthshark — 105
5) We All Die. by Gooserock — 104
6) simple explanation for the discrepancy in turnout. by Dood Abides — 102
7) Everyone dies. by Yellow Canary — 88
8) You know, you're right by koNko — 85
9) He should be jailed for KBR/Halliburton by DRo — 83
10) Yes. You go first Dick! Show us how it's done by Lily O Lady — 75
11) Read David Brock's by RASalvatore — 75
12) The people whose lives he destroyed... by CharlesII — 74
13) Blessed are those who feed the hungry, by jpmassar — 73
14) Some police departments make a pretty penny by CwV — 70
15) Oh Hai Whoknu! Sekritarmy Graduates Werk System: by leonard145b — 69
16) And if our Congress deliberately keeps by Jim P — 67
17) His collusion with David Addington by ivorybill — 66
18) I don't agree. by martianexpatriate — 66
19) The Sekrit Graduate! by arizonablue — 63
20) But the point is WHY these are secret. by Jim P — 62
21) Scientists Vote Around 94% Democrat Too by Gooserock — 61
22) Cat photobombs by se portland — 60
23) I saw this too. I've read elsewhere is that the by HoundDog — 60
24) You read too much into Greenwald's statement: by Brecht — 59
25) Not the point by BoiseBlue — 59
26) No diploma for MiMi....... by Ekaterin — 57
27) sekritarmy grad with a plan by kerflooey — 57
28) The war on drugs is another excuse for war by crystal eyes — 57
29) Sativa is a daytime weed by jbou — 57
30) It is a bigger sin to call a liar a liar by LeftHandedMan — 56
Top Pictures for yesterday, May 18th. Click any image to be taken to the full comment. Thank you jotter for the image magic!