As someone who communicates a lot about race and politics, I spend more of my time than I should arguing with Republicans about why black people are so forgiving of racism. Does that sound odd to you? Well, I hear it several times a week.
Usually it starts something like this: "How can you be a Democrat when it is the party of slavery, Jim Crow, the Ku Klux Klan, and segregation? West Virginia Senator Robert Bird was an Exalted Cyclops in the KKK, for heaven's sake!"
When I say that slavery and Jim Crow were a while ago--that the party is different now, they pounce. Oh, really? What about back in 2008 when Senator Harry Reid said that Barack Obama would make a good presidential candidate because he had no "negro dialect" and was "light-skinned"? Or worse, when during the 2008 Democratic Primary, former President Bill Clinton, pressing Senator Ted Kennedy for an endorsement of his wife over Obama, allegedly said, "A few years ago, this guy would have been getting us coffee."? ( And yes, I know the link quotes Mark Halperin, whom some of you hate with the heat of a thousand suns, but I believe Clinton said it.)
It seems a fair question. Why do blacks forgive the Democratic Party its racist past? It is, after all, the party of slavery. And why do we forgive the many slights and slurs we're hit with by it's leaders in the present?
But I am asked this question most often by Republicans who tell me in the next breath to "get over" the very things for which I should condemn today's Democrats. I should "get over" slavery, but hold the Democratic Party responsible for it. I should "get over" Jim Crow, but hold the Democratic Party responsible for it. I should "get over" segregation, but hold the Democratic Party responsible for it. I should also condemn Bill Clinton and Harry Reid, to say nothing of Robert Byrd, along with Joe "They're going to put y'all back in chains" Biden, and a dozen others. Lyndon "I'll have those ni**ers voting Democratic for 200 years" Johnson is a particular favorite.
But here's the thing. I don't live in a world of perfect people and perfect parties without stain or blemish from which I can choose to support. For now, we have two major parties in this country. One, the Democratic Party, has a disgraceful past and is filled with fallible human beings. But it is a coalition party, a genuine melting pot. It is a party that genuinely cares about white folks, but also about people of color, women, the poor, the oppressed, the young, and the elderly. There is racism, yes, but it is far more an effect of being a broad-based party than being, say, a party OF racism, one that has purged and distilled and purity-tested itself down to some racist, sexist, homophobic, cold-hearted, corporatist, anti-human core.
Ahem.
So we forgive LBJ because forgiveness is good for the soul, plus, the Civil Rights Act, the Voting Rights Act, and the Fair Housing Act were hugely important for blacks in this country. And we forgive men like Senator Robert Byrd that renounce their racist past. And we forgive the men who support the first black President, such as Joe Biden and Bill Clinton, even as we forgive the party that elected that black President.
Because why wouldn't we?
Top Comments Submission Made Easy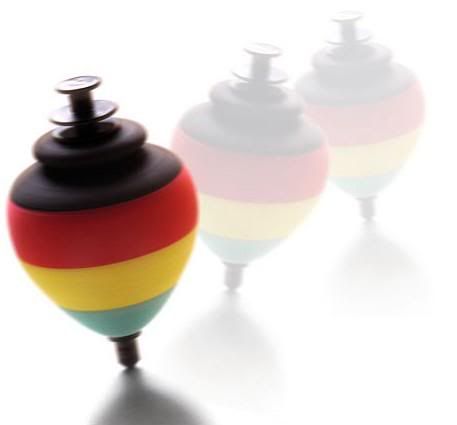 Just click on the Spinning Top photo to submit a comment from this diary to Top Comments. Copy the entire comment (including the commenter's user name and the date/time) and paste it into the message. Add your reason for nominating and send.
Top Comments posts nightly at 10pm EST.