A friend and I have been enjoying a tradition that we call "Thai Tuesday" for about a year now, in which we gather for food and sometimes drink at our favorite Thai restaurant. We always get the same thing--she orders pad kee mao, while I slurp down a big bowl of Panang curry, for which I pay dearly in the form of acid reflux that evening. But it's always worth it.
With her spending some time in England recently, I'm now without a Thai food partner. I could go by myself or get takeout, but meh. And once I discovered that I live fairly close to a really good Thai market, I thought, why not try to make some Panang at home? So off to the market I went. Panang curry really doesn't take very many ingredients, but some of the ingredients it does require are not easily found if you don't have a good Asian grocery store nearby. Kaffir lime leaves, for example--which are essential to the curry--seem to be pretty damn near impossible to get ahold of. But, once you find a store that has the necessary ingredients (or buy them online), you'll find that making your own curry is inexpensive and easy-peasy.
This was my first try, and FYI, I'm stealing most of this from this video. But follow me below the lime leaf to see how I took my first stab at Thai food...
But First, A Word From Our Sponsor: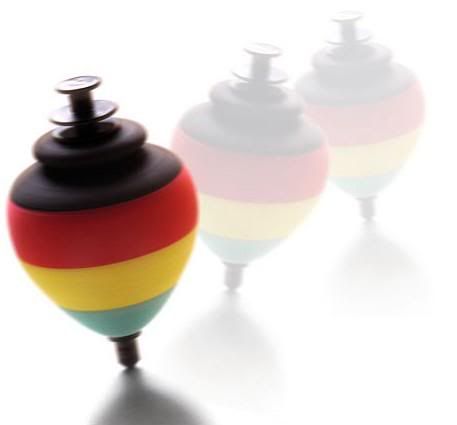 Top Comments recognizes the previous day's Top Mojo and strives to promote each day's outstanding comments through nominations made by Kossacks like you. Please send comments (before 9:30pm ET) by email to topcomments@gmail.com or by our KosMail message board. Just click on the Spinning Top™ to make a submission. Look for the Spinning Top™ to pop up in diaries posts around Daily Kos.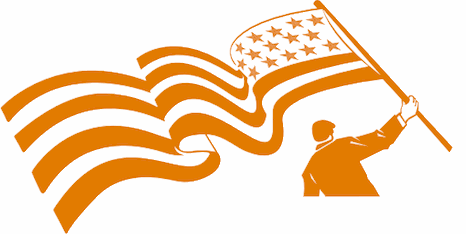 Make sure that you include the direct link to the comment (the URL), which is available by clicking on that comment's date/time. Please let us know your Daily Kos user name if you use email so we can credit you properly. If you send a writeup with the link, we can include that as well. The diarist poster reserves the right to edit all content.
Please come in. You're invited to make yourself at home! Join us beneath the doodle...
Okay, here are the ingredients. You can use any meat you want, really, but pork is both inexpensive and more traditional. When I eat Panang curry at a restaurant, I usually opt for beef. Here, I'm using 8 ounces of sliced pork tenderloin. As for the other ingredients, we have 2 teaspoons of fish sauce, 1 1/2 teaspoons of sugar (palm sugar is more traditional, but I'm using regular granulated), 5 Kaffir lime leaves, 10 Thai basil leaves, in addition to 3/4 coconut milk (separated into 1/4 cup and 1/2 cup) and 1/4 cup Panang curry paste. A few words on the last two: I wanted to get a good Asian brand of coconut milk (I'm using Mae Ploy) because making curry requires coconut milk that separates into cream on the top and watery liquid on the bottom. The cream is what you want. Some coconut milk that you find in the supermarket won't do this. And yes, I'm using canned Panang curry paste...and yes, I know I can make it myself...and yes, I know it would probably be better...and no, I didn't feel like grinding chiles, lemongrass, peanuts, galangal, and the host of other ingredients it requires in a mortar and pestle. Maybe I'll do this at some point when I'm feeling a tad more ambitious, but I just wanted some quick curry this time. I am using a very good brand, however (Maesri), and it provided excellent flavor.

It's good to get everything prepped in advance, because this moves
very
quickly. As for the lime leaves, 3 of them are going in the curry, and 2 will be garnish. To prep them, remove the stems and break 3 of them up into small chunks, while
finely
slicing the other 2 (I rolled them up into a cigarette shape and cut it that way). The chunks cook with the curry, and the finely sliced lime leaves will go on top of the finished product and look pretty! (not to mention, taste lovely)
Now, it begins. In a tablespoon of vegetable or canola oil, cook the curry paste (heat it along with the oil) until it comes to life and is aromatic. Just a couple of minutes or so, and be careful not to burn it.
Add 1/4 cup of the coconut cream and stir. Wait for it to dry up.
Then, add the lime leaf chunks so they can start giving off their amazing flavor. Whoops, I forgot to do this! I went ahead and added the meat.
I then added the remaining 3/4 cup coconut cream, the fish sauce, and the sugar, and then I figured out I was missing the lime leaves.
Cook the curry until the meat is done. It won't take long at all. You can use the Thai basil as garnish (which I may do next time), but I just stirred the whole leaves into the curry at this point.
Transfer to a serving plate or bowl and eat with jasmine rice, of course. I'm topping the curry with the lime leaf garnish, as well as a couple of tablespoons of coconut milk.
Ridiculously quick and easy, and to my delight, it was
delicious
! I'm not going to say it was as good as the Panang curry served by my favorite Thai restaurant, but that's a pretty high bar. For home cooking, this is just fine. I will definitely make this again, and who knows, maybe I'll try my hand at a batch of curry paste.
TOP PHOTOS
May 22, 2014
Enjoy jotter's wonderful PictureQuilt™ below. Just click on the picture and it will magically take you to the comment that features that photo. Have fun, Kossacks!