Welcome to The Breakfast Club! We're a disorganized group of rebel lefties who hang out and chat if and when we're not too hungover we've been bailed out we're not too exhausted from last night's (CENSORED) the caffeine kicks in. I'm jetlagged, so today it's posted when I wake up. Deal with it.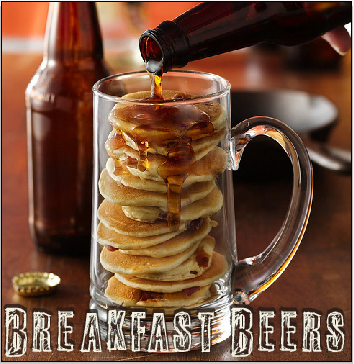 This Day in History
Breakfast News
-----
Eurosceptic election surge gives EU a headache

Stunning victories in European Parliament elections by nationalist, Eurosceptic parties from France and Britain left the European Union licking its wounds on Monday and facing a giant policy dilemma.

Across the continent, anti-establishment parties of the far right and hard left more than doubled their representation amid voter apathy, harnessing a mood of anger with Brussels over austerity, mass unemployment and immigration.

While the center-right and center-left will continue to control more than half of the 751 seats in the EU legislature, they will face an unprecedented challenge from noisy insurgents determined to stop business as usual in the 28-nation bloc.
-----
New Ukraine leader vows peace bid; rebels seize airport

Even as Ukraine's new president-elect pledged to travel to eastern regions to seek peace with insurgents, Ukrainian fighter jets attacked armed militants who took over Donestk airport on Monday, Ukraine security officials said.

Vladislav Seleznyov, a spokesman for Kiev's anti-terrorist operation, wrote on his Facebook page that the military had given an ultimatum to the armed men to lay down their arms. He said the gunmen didn't comply and the military launched an air strike.

Several helicopters also joined the attack, which lasted at least a half hour and involved Ukrainian paratroopers, the BBC reports.
-----
Pope Francis cements reputation for deft diplomacy

By personally inviting the Israeli and Palestinian presidents to the Vatican to pray with him together for peace, Pope Francis has seized an unusual diplomatic initiative.

Bypassing the Secretariat of State, his often protocol-obsessed ministry of foreign affairs, he has effectively downgraded the formal machinery that normally conducts Vatican foreign policy, in favour of a dynamic new personal diplomacy.

The invitation was to visit "my home in the Vatican".
-----
White House mistakenly identifies CIA chief in Afghanistan

The CIA's top officer in Kabul was exposed Saturday by the White House when his name was inadvertently included on a list provided to news organizations of senior U.S. officials participating in President Obama's surprise visit with U.S. troops.

The White House recognized the mistake and quickly issued a revised list that did not include the individual, who had been identified on the initial release as the "Chief of Station" in Kabul, a designation used by the CIA for its highest-ranking spy in a country.
-----
Breaking News: Karzai is a racist teabagger!

Karzai refuses to meet Obama at Bagram Airfield

The Afghan president refused to visit the Bagram military base when US President Barack Obama made a surprise visit there to meet troops on May 25. Similarly, the American president turned down a proposal for talks at Karzai's palace in downtown Kabul.

Air Force One flew all night to bring Obama from Washington, DC, to the airstrip of Kabul's international airport in Bagram.

Officially, the American president had come to the US largest military base in Afghanistan to address troops ahead of the end of Afghan campaign.
-----
Elliot Rodger's parents made frantic dash to Santa Barbara but arrived too late

It was Friday night when Elliot Rodger's mother got a call from her son's therapist that he had emailed a ranting manifesto about going on a deadly rampage.

The mother went to her son's YouTube channel and found the video in which he threatens to kill people. She alerted authorities and set off frantically with her ex-husband to Santa Barbara.

By the time they arrived, it was too late: their son had killed six people and then, authorities say, himself.
-----
Officials Survey 'Unbelievably Big' Colorado Landslide

Officials will take to the air in Colorado on Monday to survey a massive mudslide that left at least three people missing when it washed over a rural area Sunday night.

The slide — 2 miles wide, 4 miles long and estimated to be 250 feet deep in some places — struck near the western Colorado town of Collbran. It was reported at about 8:15 p.m. ET Sunday, but the ridge that collapsed was probably sliding most of the day, according to the Mesa County Sheriff's Office.
-----
Bible college president accused of forcing foreign students to work for pennies or lose their visas

The president and founder of Cathedral Bible College faces federal charges that he made international students work long hours with little pay by threatening to cancel their foreign student visas.

Agents with Homeland Security Investigations allege that Reginald Wayne Miller forced students to work full time at his home and on campus for as little as $25 dollars a week, the Myrtle Beach Sun News reported. Any one who complained risked loosing their student visa, investigators accused in an affidavit filed this week.
-----
Brain Changes May Accompany Type 1 Diabetes Diagnosis in Kids

A serious complication of type 1 diabetes called diabetic ketoacidosis (DKA) can cause temporary changes to the brain matter of children newly diagnosed with the disease, researchers say.

What's more, those changes may cause a decrease in memory and attention that persists for at least half a year following the diagnosis of type 1 diabetes, the new study reports.
-----
The Daily Wiki
Jet lag

Jet lag, medically referred to as desynchronosis and rarely circadian dysrhythmia, is a physiological condition which results from alterations to the body's circadian rhythms resulting from rapid long-distance transmeridian (east–west or west–east) travel on high-speed aircraft. It was previously classified as one of the circadian rhythm sleep disorders.
-----
Something to Think about over Coffee Prozac
-----
Breakfast Tunes
-----
Stupid Shit by LaEscapee