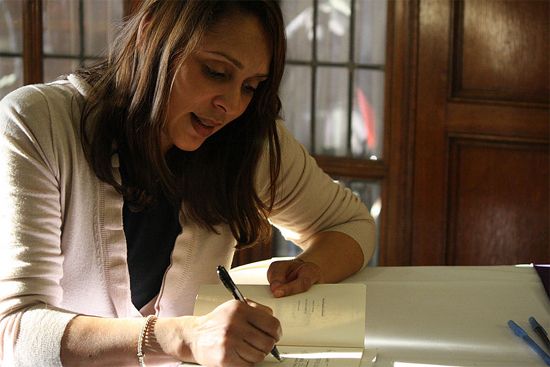 A thank you to the "PLOTUS"— Poet Laureate Natasha Trethewey
Commentary by Black Kos Editor Denise Oliver-Velez
In 2012, Natasha Trethewey was appointed as State Poet Laureate of Mississippi and also became the 19th U.S. Poet Laureate. In 2013, she was appointed for a second term.
In June, a new poet laureate will be appointed, but before Trethewey leaves, I wanted to take a moment to say "thank you".
Thank you for your poetry and prose.
Thank you for representing so much of what we as women, as black women, as Americans face in today's world.
Thank you for weaving so much history into what you write.
Thank you for exploring the complexities of race, racism and identity and oppression.
Thank you for portraying those who are often forgotten.
Trethaway is a daughter of the south.

Trethewey was born in Gulfport, Mississippi, on April 26, 1966, Confederate Memorial Day, to Eric Trethewey and Gwendolyn Ann Turnbough, who were married illegally at the time of her birth, a year before the U.S. Supreme Court struck down anti-miscegenation laws with Loving v. Virginia. Her birth certificate noted the race of her mother as "colored", and the race of her father as "Canadian"

...

The American Civil War makes frequent appearances in her work. Born on Confederate Memorial Day—exactly 100 years afterwards—Trethewey explains that she could not have "escaped learning about the Civil War and what it represented", and that it had fascinated her since childhood. For example, Native Guard tells the story of the Louisiana Native Guards, an all-black regiment in the Union Army, composed mainly of former slaves who enlisted, that guarded the Confederate prisoners of war.
We have just celebrated another memorial day, and yesterday I turned to Tretheway's work
Native Guard
.
Through elegiac verse that honors her mother and tells of her own fraught childhood, Natasha Trethewey confronts the racial legacy of her native Deep South -- where one of the first black regiments, the Louisiana Native Guards, was called into service during the Civil War. Trethewey's resonant and beguiling collection is a haunting conversation between personal experience and national history.
Elegy for the Native Guards
The Daughters of the Confederacy
has placed a plaque here, at the fort's entrance—
each Confederate soldier's name raised hard
in bronze; no names carved for the Native Guards—
2nd Regiment, Union men, black phalanx.
What is monument to their legacy?
We have had a lot of heated discussion recently about women and violence. Tretheway's life is no exception to what so many women have been affected by. Her mother was murdered by her ex-husband
Joel Grimmette
.
Trethewey's mother, Gwendolyn Ann Turnbough, was killed by her ex-husband on June 5, 1985. At the time of her death, Turnbough was director of personnel for DeKalb County Health Department. "My mother was an educated woman, someone with all the resources at her disposal to escape a violent marriage, and yet even she could not get away," Trethewey said. The patriarchal nature of society at the time put abused women at risk and may have sealed Turnbough's fate. "There were no ways for my mother to hide, and yet she did everything she could to hide."

The poet read from a 13-page narrative, handwritten by her mother and found in her briefcase the morning of her murder. "You might not think such a voice is appropriate for a celebratory event, but I believe that to hear her in her own words is to celebrate the ongoing work of the people here at the center to make a difference in the lives of women," Trethewey said before reading. The calmly written, focused narrative foreshadowed her daughter's gift for language:

"I always knew that I would get out of my marriage. It was one of these things that never should have happened. The reason it did was a combination of emotional blackmail and physical threats and intimidation. Since he always said that he wasn't happy either, I assumed that we would back out gracefully when our son left for college. So on each of his birthdays, I counted off one more year. I got down to eight."

With the undulating inflection she uses when reciting her poetry, Trethewey continued reading her mother's words and noted, "It is perhaps in the wake of those things that I must have become a writer, believing in the power of a woman's voice, the power to be heard, to have the kind of agency that might change things."

About those who are forgotten, in the
NY Times
announcement of her initial appointment Charles McGrath wrote:
Ms. Trethewey's great theme is memory, and in particular the way private recollection and public history sometimes intersect but more often diverge. "The ghost of history lies down beside me," she writes in one of her poems, "rolls over, pins me beneath a heavy arm."

She has devoted much of her career to resurrecting or recreating the histories of people who don't often make it into poetry books. Her first volume, "Domestic Work" (2000), is about just what the title says: black maids, washerwomen, factory workers. One of the poems begins:

"The eyes of eight women

I don't know

stare out of this photograph

saying remember."
Our lives are often ironic. Tretheway has risen to the heights of achievement, yet while she was being awarded the 2007 Pulitzer Prize for Poetry for her "Native Guard", her younger brother was being arrested on drug charges.
For U.S. Poet Laureate Natasha Trethewey, the visit to the King County Juvenile Detention Center brought back vivid memories of visiting her brother in jail after he was convicted of a drug offense. Watch her read her poem "Benediction" about the day he was released from prison.
Beyond Katrina: A Meditation on the Mississippi Gulf Coast
was published in 2012.
Beyond Katrina is poet Natasha Trethewey's very personal profile of the Mississippi Gulf Coast and of the people there whose lives were forever changed by hurricane Katrina.

Trethewey spent her childhood in Gulfport, where much of her mother's extended family, including her younger brother, still lives. As she worked to understand the devastation that followed the hurricane, Trethewey found inspiration in Robert Penn Warren's book Segregation: The Inner Conflict in the South, in which he spoke with southerners about race in the wake of the Brown decision, capturing an event of wide impact from multiple points of view. Weaving her own memories with the experiences of family, friends, and neighbors, Trethewey traces the erosion of local culture and the rising economic dependence on tourism and casinos. She chronicles decades of wetland development that exacerbated the destruction and portrays a Gulf Coast whose citizens—particularly African Americans—were on the margins of American life well before the storm hit.
So, thank you Natasha Trethewey. But not good-bye. I'm reading
Thrall
, and looking forward to a wealth of insights from your pen in the years to come.
(note: Trethewey was one of the poets launched by the Dark Room Collective - see story below)

~~~~~~~~~~~~~~~~~~~~~~~~~~~~~~~~~~~~~~~~~~~~~~~~~~~~~
News by dopper0189, Black Kos Managing Editor
~~~~~~~~~~~~~~~~~~~~~~~~~~~~~~~~~~~~~~~~~~~~~~~~~~~~~


~~~~~~~~~~~~~~~~~~~~~~~~~~~~~~~~~~~~~~~~~~~~~~~~~~~~~
If you've followed the story of Uganda's infamous "Kill the Gays" law over the past few years, you're aware that American evangelicals had a role in introducing a strain of zealous social conservatism, that viciously condemned homosexuality, to Africa. Slate: How American Evangelicals Infected Uganda.
~~~~~~~~~~~~~~~~~~~~~~~~~~~~~~~~~~~~~~~~~~~~~~~~~~~~~
For documentary filmmaker Roger Ross Williams, Uganda is a country afflicted. But HIV/AIDS, malnutrition, and other physical ailments are not what concern Williams the most; for him, the true epidemic threatening this land and its people is far more insidious—a plague of the spirit. "I love Uganda," intones a weary, accented voice at the opening of God Loves Uganda, which was broadcast earlier this week on PBS and is now available on iTunes and Netflix. "It's a very loving country, a caring country. But, something frightening is happening that has the potential to destroy Uganda … and it is coming from the outside." As images of white hands being fervently laid on dark-skinned children flash across the screen, the outside threat becomes clear: ultra-conservative American evangelicalism.
If you've followed the story of Uganda's infamous "Kill the Gays" law over the past few years, you're probably aware that prominent American evangelicals like Scott Lively and Lou Engle have been harshly criticized for their role in introducing a strain of zealous social conservatism—including an especially vicious condemnation of homosexuality—to Africa. But media reports of this phenomenon have been mere hints compared to the dense epidemiological survey that God Loves Uganda represents. Williams' vision of the relationship between American missionary groups—like the Kansas City-based International House of Prayer that he profiles here—and the Ugandan government and culture is one of contagion, infection. Early in the film, an animated map of the globe shows salvation spreading like a plague across the world. A little later, a young woman on her first mission trip to the country describes her goal as one of virality:

One of my greatest hopes is to deposit what I've kind of received at IHOP, that DNA of prayer and worship. DNA replicates itself, and so I think that everybody wants to replicate their values and the core parts of who they are.
And as Williams shows, the evangelical movement's vector-teams have been successful—images of spirit-struck white people wailing and "rapid-fire" praying for Africa in Missouri transform into scenes of wild-eyed Ugandan ministers screaming at strangers in a traffic jam, of white-walled rooms full of people jumping and flailing and lifting chairs in the air, of sweat-drenched Africans speaking in tongues. Williams has created a zombie movie, only the dreaded mutation is one of hateful Christian ideology rather than cells: Call it "World War C."
~~~~~~~~~~~~~~~~~~~~~~~~~~~~~~~~~~~~~~~~~~~~~~~~~~~~~
The International Criminal Court has sentenced ex-Congolese militia leader Germain Katanga to 12 years in prison for aiding and abetting war crimes. BBC: ICC gives Congo warlord Germain Katanga 12-year jail term.
~~~~~~~~~~~~~~~~~~~~~~~~~~~~~~~~~~~~~~~~~~~~~~~~~~~~~
Katanga was found guilty in March, only the second person to be convicted by the Netherlands-based court. He was behind the 2003 massacre of hundreds of villagers in the north-east of the Democratic Republic of Congo. The fighting escalated into an inter-ethnic conflict that is estimated to have killed 50,000 people.
In a statement read out to the court in The Hague, presiding Judge Bruno Cotte said that the more than six years the 36-year-old former militia leader had spent in ICC custody would be taken into account.
The chamber said that he would not be asked to pay a fine. Known to his supporters as Simba, or "the lion", Katanga was found guilty of planning the ambush on the village of Bogoro in gold-rich Ituri province.


~~~~~~~~~~~~~~~~~~~~~~~~~~~~~~~~~~~~~~~~~~~~~~~~~~~~~
Calls grow for release of Meriam Yahya Ibrahim and her toddler son and for her sentence, including 100 lashes, to be rescinded. The Guardian: Sudan faces mounting condemnation over pregnant woman's death sentence.
~~~~~~~~~~~~~~~~~~~~~~~~~~~~~~~~~~~~~~~~~~~~~~~~~~~~~
Sudan is facing mounting condemnation for sentencing a pregnant woman to be whipped and then hanged for adultery and apostasy, and for keeping her shackled in prison with her toddler son a month before she is due to give birth.
Governments, the UN and human rights groups have called on the Sudanese government to immediately release Meriam Yahya Ibrahim, 27, and overturn both her death sentence and sentence of 100 lashes. More than 100,000 people have backed a call by Amnesty International to release Ibrahim.
Ibrahim was arrested after a Muslim relative claimed her marriage to a US citizen was invalid, and thus adulterous, because he is a Christian. Ibrahim was also found guilty of apostasy. But she said she had been brought up a Christian and refused to renounce her faith.
Her lawyers have lodged an appeal against the sentence, which may be heard in Khartoum this week. Ibrahim is being held in harsh conditions and is constantly shackled, according to Amnesty. Her 20-month-old son, Martin, has been kept in prison with her since February.
Ibrahim has been told that her execution will be deferred for two years to allow her to deliver and then wean her baby.
Her husband, Daniel Wani, who left Sudan for the US in 1998, has travelled to Khartoum to try to secure the release of his wife and son. He said Ibrahim was being denied medical treatment and he had not been allowed to visit her or Martin, according to media reports.


Meriam Yahya Ibrahim married US national Daniel Wani in 2011. She was arrested after a Muslim relative claimed the marriage was invalid, thus adulterous, because Wani is Christian.
~~~~~~~~~~~~~~~~~~~~~~~~~~~~~~~~~~~~~~~~~~~~~~~~~~~~~

~~~~~~~~~~~~~~~~~~~~~~~~~~~~~~~~~~~~~~~~~~~~~~~~~~~~~
How 3 runaway slaves created the momentum toward emancipation. The Root: The Black Roots of Memorial Day.
~~~~~~~~~~~~~~~~~~~~~~~~~~~~~~~~~~~~~~~~~~~~~~~~~~~~~
Memorial Day, set aside to honor the brave men and women who sacrificed all while wearing the uniform of our country, is considered by many to be the unofficial start of summer. To me, it also should be commemorated as the unofficial start of emancipation, or at least the beginning of the end of slavery in the early days of the American Civil War. I say this not only because Memorial Day has its roots in the war, as Drew Faust describes in This Republic of Suffering, or because its first solemn celebration at Arlington Cemetery in 1868 anticipated, by a few weeks, final ratification of the 14th Amendment guaranteeing all Americans equal protection under the law.
No, emancipation's connection to Memorial Day runs much deeper than that, beginning at a place known as "Freedom's Fort," at the mouth of the James River in Virginia, on the night of May 23, 1861, the same day Virginia officially seceded from the Union. That evening, three slaves who had been forced into building battlements for the Confederate Army at Sewell's Point on the Norfolk coast risked their lives in a daring escape to Fort Monroe, the Union stronghold that beckoned them from across the waters of Hampton Roads. It was a memorable night, one of the most memorable of the war. And the momentum the three slaves created would give far greater meaning to Memorial Day when the fighting, still in its infancy, was over.
Their names were Frank Baker, Shepard Mallory and James Townsend. Rowing in the dark, they didn't know whether they would survive the crossing, be shot dead when they landed, be returned to their master, Confederate Col. Charles K. Mallory, or, as punishment, have their families sold in their stead. What they did know was that if they stayed, they would be transferred deeper into Dixie to the Carolinas, where still more battlements would have to be built to defend slavery using their slave labor. A line had to be drawn, and they drew it.
In seeking refuge with the Union Army, Baker, Mallory and Townsend unofficially ignited the movement of slaves emancipating themselves with their feet—the contraband movement—which would extend the aim of the war from maintaining the Union at all costs to a war for union and the freedom of the slaves. That last aim was the ultimate revenge on the South's rebel government, formed, as it was, on the bedrock notion that one person had the right to own another person, for life.


Slaves Entering Sally Port of Fort Monroe
FRANK LESLIE'S ILLUSTRATED NEWSPAPER, JUNE 8, 1861 (LIBRARY OF CONGRESS)
~~~~~~~~~~~~~~~~~~~~~~~~~~~~~~~~~~~~~~~~~~~~~~~~~~~~~
A contemporary view of W.E.B. Du Bois' double consciousness is revisited with a perspective from writer Ralph Ellison. The Root: What if Du Bois' Talented Tenth Replaced Isolation With Hope?
~~~~~~~~~~~~~~~~~~~~~~~~~~~~~~~~~~~~~~~~~~~~~~~~~~~~~
Theodore R. Johnson is a writer and naval officer who describes himself as an "upper-middle-class black male." He recently claimed in The Atlantic that an unintended consequence of a burgeoning group of "college-educated, middle-class black folks"—whom W.E.B. Du Bois called the Talented Tenth—has been their break from the wider black community while still not being accepted by the white majority. To Johnson, this plight is a bleak, no-man's-land.
"How does it feel to be a solution? It feels like social carpetbagging, always code-switching to blend in with whichever environ we happen to be in. This is more than just a social survival skill; it's become a matter of identity. There is no turning it off, only tuning the rheostat. We will never completely fit in America, and will always be confronted by preconceived notions. Du Bois charged us with relieving the burdens of 'an historic race, in the name of this the land of their fathers' fathers, and in the name of human opportunity.' Yet, we are an exercise in insufficiency."
Johnson encases his lonely statement of betwixt-and-between-ness in a concept used by Du Bois in 1897: double consciousness. Johnson recalls being teased as an "Oreo" by black folks bused in from the "other side of town." Plus he was called "a raisin in a bowl of milk" in honors classes as well as in the suburban area in which he was raised.
If he says that was his experience, I'll take him at his word. Yet Du Bois' description was based on the legal, material and social restrictions imposed by the "gaze" of white supremacy. Johnson's updated version, instead, involves an insecure feeling of tacit rejection by fellow blacks as well as whites, and psychic angst arising from a belief that you don't fit anywhere.


W.E.B. Du Bois, Ralph Ellison
WIKIMEDIA COMMONS
~~~~~~~~~~~~~~~~~~~~~~~~~~~~~~~~~~~~~~~~~~~~~~~~~~~~~

~~~~~~~~~~~~~~~~~~~~~~~~~~~~~~~~~~~~~~~~~~~~~~~~~~~~~
The members of the Dark Room Collective, a group of black writers founded in Boston in 1988, have become influential voices in American poetry. New York Times: The Dark Room Collective: Where Black Poetry Took Wing
~~~~~~~~~~~~~~~~~~~~~~~~~~~~~~~~~~~~~~~~~~~~~~~~~~~~~
Late in 1987, two young poets made the trek to New York to attend the funeral of James Baldwin at the Cathedral Church of St. John the Divine.
Deeply moved by the ceremony, yet distressed that they had never met an African-American literary lion of Mr. Baldwin's stature, the poets, Thomas Sayers Ellis and Sharan Strange, hatched a plan: They would bring young black writers and artists together to read their work aloud, to bond with mentors and to foster the sort of comradeship that had nurtured many a cultural movement.
They called the group the Dark Room Collective. Now, it has become increasingly clear that their gatherings in a three-story Victorian house at 31 Inman Street in Cambridge, Mass., represented a flash of literary lightning.
Scholars say that what has grown from the collective is a boom in African-American poetry that's arguably as aesthetically significant in the writing world as the work of the Beat Generation, the New York School, the Fugitives, the Black Arts Movement, even the Harlem Renaissance. Influenced by pioneers like Rita Dove, this group's work departs stylistically from much of the black poetry that preceded it: It's less about strife or racial identity than it is about the imagination taking wing, leading the poets to borrow from, and burrow into, history, pop culture, even quantum physics in new and surprising ways.


Two founders, Sharan Strange and Thomas Sayers Ellis. Credit Don Usner
~~~~~~~~~~~~~~~~~~~~~~~~~~~~~~~~~~~~~~~~~~~~~~~~~~~~~~~~~~
Voices and Soul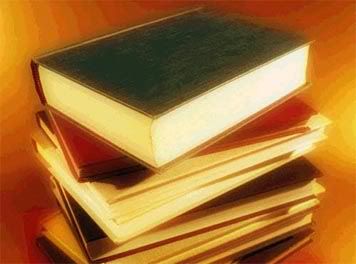 by Justice Putnam
Black Kos Poetry Editor
João da Cruz e Sousa was the son of freed slaves, born on the island side of what is now Florianopolis, in Southern Brazil. A pioneer of Symbolism in Afro-Brazilian literature, he was nonetheless shunned by his late 19th century peers. Fluent in French, Greek and Latin; and also a graduate of Math and Science taught by Fritz Mueller; Cruz e Sousa's intellectual contemporaries did not understand him and he held their work with contempt and disdain.
A racist mediocrity and the Parnassian Criticism that was currently en vogue, elicited the following anonymous "poetic review" of two collections he released in 1893, "Missal" and "Shields":
"A spiritualizing,
half-wit dunce
brought up
in distant Mozambique
has picked at true Art
with his beak
Swaying sickly,
with sonorous grunts.
And all the blacks from Senegal
do a buck-and-wing
as they caterwaul
and hail him
with rockets exploding in the air."
It's not hard to wonder why then, this little-studied Modern Renaissance Man, this Abolitionist Man of Letters harbored a...
Sacred Hate

I bore,
like corpses lashed
lashed to my back
and incessantly
and interminably rotting,
all the empiricisms of prejudice,
the unknown layers
of long-dead strata,
of curious
and desolate
African races
that Physiology
had doomed forever

to nullify with the mocking papal
laughter of Haeckel!

All the doors and passage-ways
along the road of life are closed to me,
a poor Aryan artist-yes,
Aryan,
because I acquired,
by systematic study,
all the qualities of that great race.
To what end?
A sad black man,
detested by those with culture,
beaten down by society,
always humiliated,
cast out of every bed,
spat upon in every household
like some evil leper!

But how?
To be an artist and black?

O my hatred,
my majestic malice
my sacred,
pure and benign
malevolence
anoint my forehead
with your pure kiss
so that I may be both
proud and humble

Humble and generous

to the meek
but haughty to those lacking Desire,
lacking in Goodness and faith,
who know not the lamp of the gentle,
fecund sun.

O my hatred,
my blessed emblem
which flaps in the wind
of my soul's infinity
while the others' banners
droop Hearty,

benign hatred be my shield!
against those villains of love,
whose infamy resounds from the
Seven Towers of Mortal Sin.
Celso Machado

~~~~~~~~~~~~~~~~~~~~~~~~~~~~~~~~~~~~~~~~~~~~~~~~~~~~~~~~~~
Welcome to the Black Kos Community Front Porch