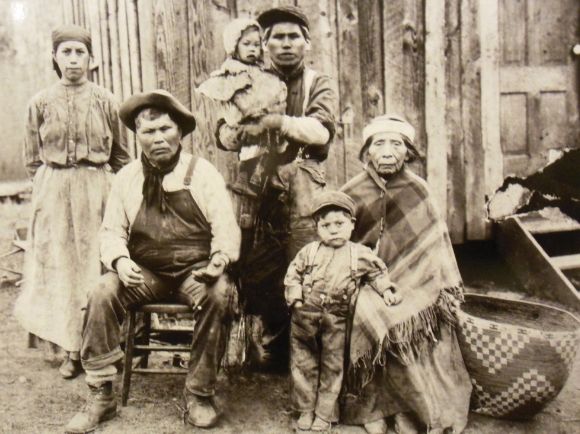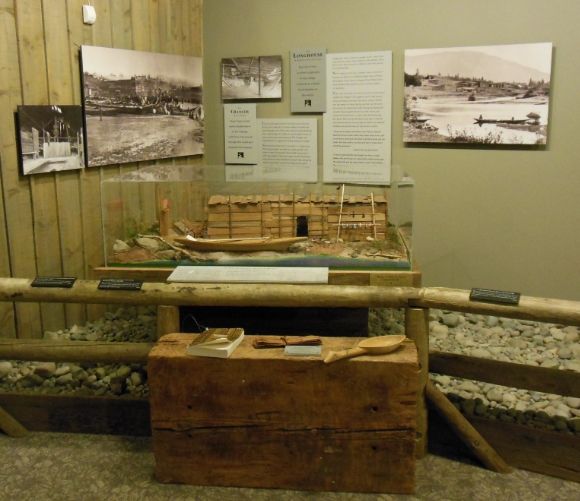 For several millennia Salish-speaking American Indian groups have lived in Washington's White River Valley. When the Americans began to invade and settle in the area in the nineteenth century, there were three bands which maintained permanent villages along the valley: Smalh-kamish (Upper White River), Skope-ahmish (Green River), and St'kahmish (Main White River). The people in this area spoke a Salish language known as Muckleshoot, which is closely related to Duwamish, Nisqually, and other languages of the Lushootseed Group. In addition, many people used Chinook Jargon (also called Chinook Wawa), a trade language or pidgin, in communicating with other tribes and with the European traders.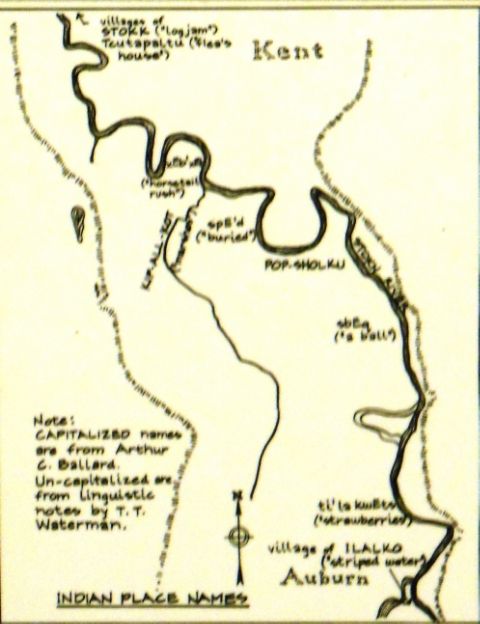 In 1874, the American government formally established the Muckleshoot Reservation for these people. The White River Valley Museum in Auburn, Washington, has a display documenting these Indian bands.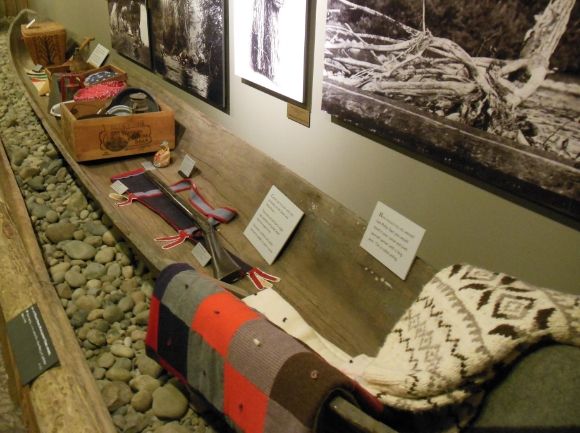 Shown above is the dugout canoe on display at the White River Valley Museum. The canoes were made from a single log. After hollowing it out, it would be steamed so that it could be spread wider than the original tree.
Canoes were propelled with either paddles or poles.
The rivers and oceans were the aboriginal freeways. The Indian people of the White River Valley traded widely: prior to the coming of the Europeans they traded as far north as Alaska and as far south as California. The arrival of the Hudson's Bay Company brought them new products, such as the Hudson's Bay blanket shown in the photograph above.
Shown above is a trade musket. This was a smooth-bore firearm (it could fire a ball or shot) which was obtained in trade from the Hudson's Bay Company.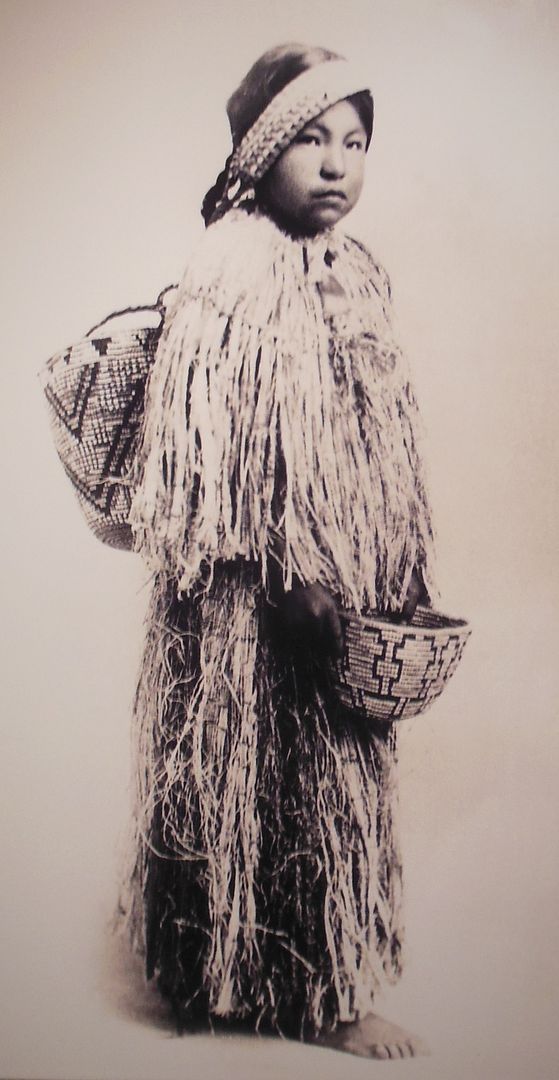 Shown above is an unidentified Muckleshoot woman. Notice the use of the tumpline (that's the strap across the forehead) which is used to carry the burden or gathering basket. This was a typical way of carrying things among many tribes. Her clothing is made from cedar bark and is rain resistant.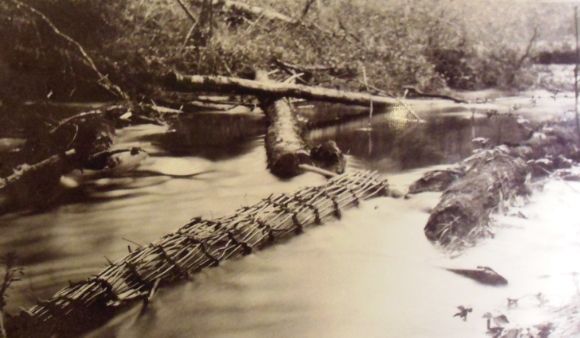 Fish were an important source of food. Shown above is a fish weir used in harvesting fish.
Fish were also taken using dip nets.
The Salish-speaking groups, such as the Muckleshoot, made several different kinds of baskets, such as the one shown above.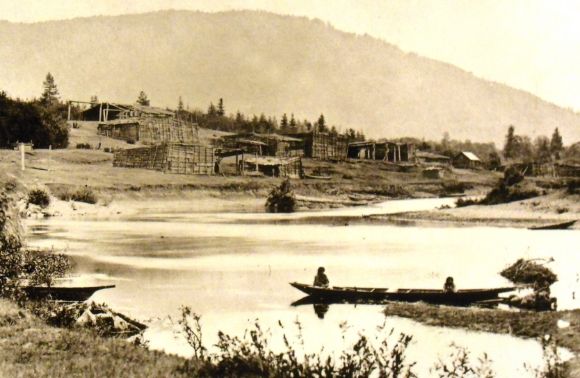 Shown above is a model of a Muckleshoot house. This type of house is typical of the Coast Salish people. The houses could range from 60 to 300 feet in length. The racks on the outside of the house were used for drying fish. Each village would be composed of two of more of these longhouses and each longhouse would serve as the home to several families.