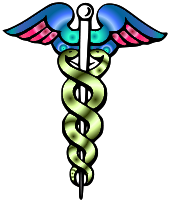 It was just a bit premature for this to be news when I started writing this diary. There is a panel review still underway and we all know that politics could still happen.
But the Department of Health and Human Services is not airtight when it comes to keeping secrets and sources therein are saying that Medicare's blanket ban on gender-confirmation surgery will be lifted.
Later Friday the HHS Appeals Board ended the blanket ban.
Some interpret that to mean that insurance company decisions will also be affected. Others of us know that some of the larger investors in insurance companies are conservative organization totally opposed to anything which benefits transgender people.

Medicare has for decades considered sex-reassignment surgery "experimental," despite opposition from many major medical professional associations and LGBT advocates, who say the ban denies necessary care to transgender people. The private insurance industry has also been slow to adopt coverage options for sex-reassignment surgery and related care, something advocates say stems from the Medicare ban.

--Evan McMorris-Santoro, BuzzFeed Politics staff
A challenge to the Medicare ban was filed last year by the ACLU, Gay and Lesbian Advocates and Defenders (GLAD) and the National Center for Lesbian Rights (NCLR). Lifting the ban would not mean surgeries would be immediately covered, but it does mean they would be considered under due process.
The challenge was filed on behalf of Denee Mallon, 73 at the time, a Medicare recipient from Albuquerque, NM. Melton is a veteran of the US Army who worked as a forensic investigator for the Albuquerque city police department. She was diagnosed with gender identity disorder after she retired.

Americans, in general, are really tired of health care decisions being made by legislators and bureaucrats and insurance companies. Most of us believe that health care decisions should be made by patients and doctors, and the medical community is pretty unified. This is a legitimately necessary surgery.

--Mara Keisling, National Center for Transgender Equality
The ban is codified as National Coverage Determination 140.3, which was put in place in 1981 by the Reagan administration...at the behest of the insurance industry in an era rife with the stigmatization of transgender people.
Transsexual surgery for sex reassignment of transsexuals is controversial. Because of the lack of well controlled, long term studies of the safety and effectiveness of the surgical procedures and attendant therapies for transsexualism, the treatment is considered experimental. Moreover, there is a high rate of serious complications for these surgical procedures. For these reasons, transsexual surgery is not covered.

--National Coverage Determination 140.3
Both the American Medical Association and the American Psychological Society support gender confirmation surgery for transgender people who desire it.
Each year that goes by, there's more and more evidence that just reaffirms the widely accepted view that these surgeries are safe, medically necessary and effective to treat a serious medical condition.

--Joshua Block, ACLU
An interim ruling on February 25 determined that the board "determined that new evidence submitted by the aggrieved party 'has potential to significantly affect' the Board's evaluation" of the ban. That initiated a 90-day window before the Appeals Board would have to issue a final ruling...or announce an extension of the review period.
AMA supports public and private health insurance coverage for treatment of gender identity disorder as recommended by the patient's physician.

--AMA bylaws
The American Psychiatric Association advocates for removal of barriers to care and supports both public and private health insurance coverage for gender transition treatment.

--American Psychiatric Association Position Statement on Access to Care for Transgender and Gender Variant individuals
Critics have tried to shut down a re-examination of the ban before. A parallel track administration proposal to review the ban was scrapped last year by HHS leadership after controversy erupted among critics who questioned the need for Medicare funds to cover what was once called "sex change" surgery.
Let's face it. Some folks would like to use the fact that they just don't like us to deny us medical care. And that dislike is not restricted to conservative forces. Just last evening someone posted in one of my diaries that
Nobody mentions how frequently...

...these surgeries fail, and the high complication rate. I would discourage any patient from attempting them.

It's not a magic bullet, and no amount of disfigurement can make you what you're not.
That was posted in a diary about the cultural progress society was making to improve the condition of gender-variant people.
It's helping people be who they really are. It's a body that does not match how you identify. We as a society should be helping people do that. I find that medically necessary.

--Stephen Forssell, director of the Graduate Program in LGBT Health Policy and Practice at George Washington University
Current understanding of the Affordable Care Act is that the insurance reforms do not require companies to cover gender reassignment.
Oppressive forces felt the need to express their disagreement.

Real compassion for those struggling with a gender identity disorder is to offer mental health treatments that help men and women become comfortable with their actual biological sex — not to advocate for costly and controversial surgeries subsidized by taxpayers.

--Leanna Baumer, Family Research Council
Ms. Baumer ignores the years of research that shows such "mental health treatments" are ineffective.
NOM's Frank Schubert felt the need to weigh in, even though this had nothing to do with marriage:
he also objects to the decision for moral reasons and that it does not encourage children "to respect who they are, how they were born."
Jamison Green, president of the World Professional Association for Transgender Health (WPATH), calls the ruling a positive step in ending medical discrimination, but cautions there is more work to be done:
He explained, for example, that some transgender men have had trouble getting coverage for mammograms or hysterectomies when they developed fibroids or even cancer. Green said that in some cases, the issues can be resolved by having the person change his or her official gender on paper with an insurer. But he said for some, such a requirement could be psychologically damaging, especially if the person is already struggling with sexual identity.
The net effect is highly prejudicial. It is about people using the opportunity to punish transgender individuals for being different. These are the things we need to resolve.

--Jamison Green
I am relieved to know that my doctor and I can now address my medical needs, just as other patients and doctors do.

--Denee Mallon