Welcome to The Breakfast Club! We're a disorganized group of rebel lefties who hang out and chat if and when we're not too hungover we've been bailed out we're not too exhausted from last night's (CENSORED) the caffeine kicks in. I'm jetlagged, so today it's posted when I wake up. Deal with it.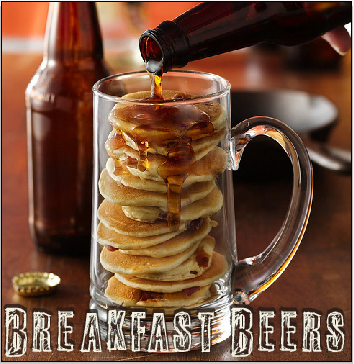 This Day in History
Breakfast News
-----
Abbas Swears in Palestinian Unity Government

President Mahmoud Abbas on Monday swore in a Palestinian unity government, taking a major step toward ending a crippling territorial and political split among the Palestinians but also setting the stage for new friction with Israel.

The brief ceremony at Abbas' West Bank headquarters was preceded by last-minute haggling over the makeup of the 17-member Cabinet of technocrats, signaling the continued tensions between the long-time rivals.
-----
25 years later, many young Chinese care little about Tiananmen

Born in 1989, Steve Wang sometimes wonders what happened in his hometown of Beijing that year. But his curiosity about pro-democracy protests and the crackdown on them passes quickly.

"I was not part of it," he said. "I know it could be important, but I cannot feel it."

A quarter century after the Communist Party's attack on demonstrations centred on Tiananmen Square on June 4, 1989, it is little more than a distant tale to most young Chinese. The ruling party prohibits public discussion and 1989 is banned from textbooks and Chinese websites.
-----
Libya fighting: Seven killed in Benghazi

At least seven people including several soldiers have been killed in the Libyan city of Benghazi, medics say.

A military commander told the AFP news agency that the violence began when Ansar al-Sharia militants attacked special forces loyal to renegade General Khalifa Haftar.

Benghazi has been plagued by violence since Muammar Gaddafi was ousted.
-----
US to unveil sharp curbs on coal power plants

The US government is to unveil new rules for coal-burning power plants aimed at dramatically cutting emissions that contribute to global warming.

The proposals reportedly seek to cut carbon pollution from nearly 1,600 power plants by 30% by 2030.

China and India are among the nations that have made similar commitments to stem global warming.
-----
NSA 'collects facial-recognition photos from the the net'

US cyber-spies have collected millions of photos of people's faces from the net for use in facial-recognition programmes, according to reports.

The New York Times says leaked National Security Agency documents show in 2011 it intercepted about 55,000 "facial-recognition-quality images" every day.

The leaks suggested the photos had been harvested from emails, text messages, social media and video chats, it says.
-----
The Remarkable, Top-Secret Deal With the Taliban to Free US Soldier

Bowe Bergdahl could be reunited with his family as soon as Wednesday, part of a carefully managed reintegration program the military uses for freed captives. Bergdahl is being debriefed at Landstuhl Regional Medical Center in Germany after a harrowing five-year captivity and dramatic release.

His release came Saturday, with U.S. drones and helicopters overhead in case the deal turned deadly. A team of so-called "black" U.S. special operators – those who are part of the most secretive missions – moved deep into Khost Province in Afghanistan for the prearranged meeting.

Close to 20 Taliban surrounded Bergdahl – a tense exchange, but no shots were fired as the 28-year-old was hustled into a waiting helicopter, officials said.
-----
Officer's Case Renews Focus On Arizona Sheriff Joe Arpaio

The death of Maricopa County, Arizona sheriff deputy Ramon Charley Armendariz - authorities say he hanged himself in his home - has refocused attention on Sheriff Joe Arpaio and his department, already under close watch by a federal monitor in the profiling case.

Among the items found in Armendariz' house were drugs, evidence from old cases, hundreds of fake IDs and thousands of his video-recorded traffic stops that were withheld in a racial-profiling case against Arpaio.
-----
Ann B. Davis, Alice on 'Brady Bunch,' dies

Actress Ann B. Davis, an American television legend who held "The Brady Bunch" together in her role as housekeeper Alice Nelson, died Sunday. She was 88.

Bishop William Frey, a close friend of Davis, told CNN the actress died at a hospital in San Antonio, Texas, where she was treated after hitting her head in a fall. The actress suffered a subdural hematoma, he said, and never regained consciousness.

Appearing in her trademark light blue maid's uniform with a white apron, Alice anchored "The Brady Bunch" with her cheerful attitude and witty one-liners.
-----
Why Do College Students 'Slut Shame'? It's a Class Thing

Being a well-to-do college woman can come with a lot of perks. Trendy clothes. Expensive purses. Cool cars. And to cement their top-of-food-chain status, the A-listers have also become masters of the egregious practice of slut-shaming, according to a new study.

Researchers from the University of Michigan studied a group of 53 women who lived on the same college dorm floor in the 2004-2005 academic year and followed them for about five years for the study published in the June issue of Social Psychology Quarterly.

What the researchers found is that class warfare, expressed in terms of sexuality, is alive and well. Rich girls, who have more hookups than their less well-to-do female classmates, believe their own sexual escapades are "classy." Their poorer classmates who have the same sexual behaviors are "trashy," or "slutty."
-----
Learning second language 'slows brain ageing'

Learning a second language can have a positive effect on the brain, even if it is taken up in adulthood, a University of Edinburgh study suggests.

Researchers found that reading, verbal fluency and intelligence were improved in a study of 262 people tested either aged 11 or in their seventies.

A previous study suggested that being bilingual could delay the onset of dementia by several years.
-----
The Daily Wiki
"Frak" is a fictional censored version of "fuck" first used in the 1978 Battlestar Galactica series (with the spelling "frack"). In the "re-imagined" version, and subsequently in Caprica, it appears with greater frequency and with the revised spelling "frak", as the producers wanted to make it a four-letter word.[1] In that framework it seems to function as a substitute for "fuck" in several different forms.
-----
Something to Think about over Coffee Prozac
-----
Breakfast Tunes
-----
Stupid Shit by LaEscapee