Science News

Science Could Save Leonardo da Vinci's Vanishing Portrait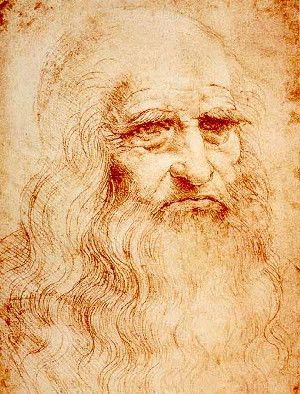 LiveScience

A new technique could help save a famous Leonardo da Vinci drawing that is vanishing with each passing day.

The mysterious artwork, widely considered to be a self-portrait of the artist, was drawn with red chalk on paper in the early 1500s and has since been fading.

The new analysis could be used to help preservationists assess the damage to the painting and, in turn, help them decide which restoration techniques are most appropriate.

The drawing has fueled speculation for centuries. The depiction of an old man with flowing white locks and a long beard was probably created in Turin, Italy, sometime between 1510 and 1515. While many think the painting depicts Leonardo, he was only in his mid-50s at the time of the drawing, whereas the portrait's subject looks older. That has led many to wonder whether the drawing depicts Leonardo's uncle or father.


Rare Crusader-Period Lead Seal Found in Jerusalem
Israeli archaeologists say they have discovered an 800-year-old lead seal of the Mar Saba Monastery at the archaeological site of Horbat Mizmil, Jerusalem.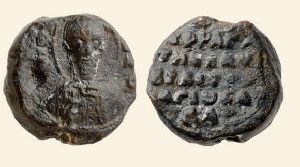 by Sci-News.com

Mar Saba (439–532), or Saint Sabbas the Sanctified, was one of the most important and influential leaders of the Christian monastic movement in the Judean desert during the Byzantine period. He was the founder of several monasteries, most notably the one known as the Mar Saba Monastery.

The monastery, situated on a cliff overlooking Nahal Kidron, was home to several hundred monks. This is the only monastery in the Judean desert continuously inhabited since its foundation, and even today there are about ten Greek monks who reside in the monastery belonging to the Greek Orthodox Church.

Saint Sabbas was greatly involved in local Byzantine era political and religious affairs and twice he traveled on foot to the capital Constantinople in order to request assistance from the emperor for the country's inhabitants. He was canonized following his death and his name appears among the list of Christian saints.

Technology News

Google Will Deploy $1 Billion Worth Of Satellites To Spread Internet Access
Silicon Valley's latest frontier is the edge of space itself.
By Kelsey D. Atherton

The tubes that make up the internet cover much of the world, but not all of it. Google has announced plans to get internet to where the tubes can't reach, with three technologies: balloons, high-altitude solar-powered drones, and the latest, satellites in space.

Google would not be the first to use satellites to cover the earth in internet. The early dotcom boom of the late 1990s saw companies like Iridium, Globalstar, and Teledisc market satellite phones and promise internet service, but most failed or declared bankruptcy in the face of tremendous initial costs and poor management. In 2010, the Pentagon tested routing internet through a satellite. Google's own satellite team will be headed by eminent alumni of satellite internet company O3b.

It is too soon to say whether Google's balloons, drones, or satellites will successfully expand internet access to the parts of the world without it. Whichever works, it is clear that Google is willing to go to the edge of space and beyond to spread the internet beyond the terrestrial tyranny of tubes.


App paired with sensor measures stress, delivers advice to cope in real time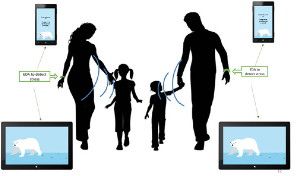 University of California - San Diego

Computer scientists at Microsoft Research and the University of California, San Diego have developed a system that combines a mobile application and sensor to detect stress in parents and delivers research-based strategies to help decrease that stress during emotionally charged interactions with their children. The system was initially tested on a small group of parents of children with ADHD.

The system, called ParentGuardian, is the first to detect stress and present interventions in real-time -- at the right time and in the right place. It combines a sensor worn on the wrist with a smart phone and tablet, as well as a server that analyses the data from the sensor.

Laura Pina, a Ph.D. student in computer science at the University of California, San Diego and former intern at Microsoft Research, presented her work at the 8th International Conference on Pervasive Computing Technologies for Healthcare May 20 to 23 2013 in Germany.

Environmental News

Americans Who Mistrust Climate Scientists Take Cues from Global Temperatures
By Annie Sneed

The White House obviously accepts the science behind human-caused climate change, as was made clear again this week by its announcement of plans to cut carbon emissions from U.S. power plants 30 percent from 2005 levels by the year 2030. Some Americans remain skeptical—but they're in the minority. As The New York Times reports, most Americans think global warming is a fact.

Strangely enough, not everyone who accepts the data on anthropogenic global warming trusts climate scientists. According to the Stanford National Global Warming Poll, about a third of Americans are skeptical of climate scientists and instead base their opinions on climate change—at least in part—on global temperatures, according to a recent time series analysis of the Stanford poll.

The poll found that Americans who trust climate scientists tend to keep their global warming views, while the one-third of Americans suspicious of climate scientists seems to be swayed by the previous year's average world temperature record. When the media declares that last year was the Earth's hottest or coldest (or second hottest or coldest and so on) on record, apparently this news influences whether or not that latter group accepts that global warming is real.


Humans, not climate, to blame for Ice Age-era disappearance of large mammals, study concludes
Aarhus University

Was it humankind or climate change that caused the extinction of a considerable number of large mammals about the time of the last Ice Age? Researchers at Aarhus University have carried out the first global analysis of the extinction of the large animals, and the conclusion is clear -- humans are to blame. A new study unequivocally points to humans as the cause of the mass extinction of large animals all over the world during the course of the last 100,000 years.

"Our results strongly underline the fact that human expansion throughout the world has meant an enormous loss of large animals," says Postdoctoral Fellow Søren Faurby, Aarhus University.

Was it due to climate change?

For almost 50 years, scientists have been discussing what led to the mass extinction of large animals (also known as megafauna) during and immediately after the last Ice Age.

One of two leading theories states that the large animals became extinct as a result of climate change. There were significant climate changes, especially towards the end of the last Ice Age -- just as there had been during previous Ice Ages -- and this meant that many species no longer had the potential to find suitable habitats and they died out as a result. However, because the last Ice Age was just one in a long series of Ice Ages, it is puzzling that a corresponding extinction of large animals did not take place during the earlier ones.

Medical News

Saudi study strengthens case against camels in MERS outbreak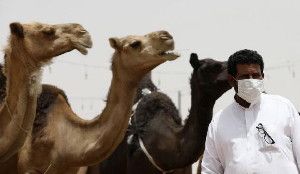 By Kate Kelland

(Reuters) - A Saudi man who became infected with and died of the new Middle East Respiratory Syndrome (MERS) virus contracted the disease from a camel in his own herd which was also sick, scientists said on Wednesday.

In a study which reinforces the case against camels as the prime suspects for transmitting the deadly virus from the animal world into people, researchers said that in this case it was highly likely the animal's nasal secretions were to blame.

MERS, also known as MERS-CoV, has infected 691 people and killed at least 284 of them in Saudi Arabia alone since it first emerged in 2012.

Sporadic cases of the disease, which is caused by a virus from the same family as Severe Acute Respiratory Syndrome or SARS, have also been reported across the Middle East region, as well as in Europe, Asia and the United States.


'Milestone' Easy-To-Make Stem Cells Never Existed, Investigation Suggests
Maybe it's not so easy to create stem cells after all.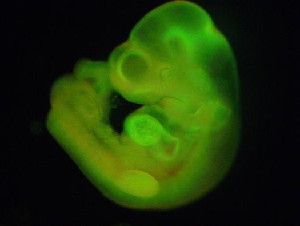 By Francie Diep

The stem cells that scientists announced they'd created in January may never have existed, Nature News reports.

The stem cell discovery, at first hailed as a milestone, has come under fire over the past few months. First, independent research teams that tried to reproduce the stem cells weren't able to. Then, some scientists noticed that parts of the paper describing the new stem-cell-creating technique were plagiarized.

RIKEN, a Tokyo-based research institution that employs many of the scientists who were involved in the questioned discovery, launched an investigation with two goals. One was to determine whether the stem cell paper's lead author, a young RIKEN scientist named Haruko Obokata, had cheated in writing the paper. That branch of the investigation concluded in April and found she did cheat. The second goal was more interesting: to determine whether the stem cells the team said it made were real. Genetic test conducted by an anonymous, independent lab suggest they were not, Nature News reports.

Space News

Lake on Saturn's Largest Moon May Have Waves
Waves on Titan indicate bodies of liquid methane may be home to life
By Clara Moskowitz

Saturn's moon Titan shares many of Earth's features, including clouds, rain and lakes. And now scientists know the two are similar in another way: they both have waves. Cameras on NASA's spacecraft Cassini recently saw what appear to be waves on one of Titan's largest methane lakes—a signal scientists have long searched for but never found.

"I was starting to despair that we were going to see them at all," says Jason Barnes, a physicist at the University of Idaho who presented the evidence in March at the 45th Lunar and Planetary Science Conference in The Woodlands, Tex. If confirmed, the discovery would mark the first time waves have been seen outside Earth.

Barnes and his team found patterns in the sunlight reflecting off a northern lake called Punga Mare that they interpret as two-centimeter-high waves. There is a different explanation, others caution: Punga Mare may be a mudflat instead of a deep lake, and a shallow film of liquid on top may be the cause of the unique light signature. "It's compelling, but it's not definitive," says Jonathan Lunine, a planetary scientist at Cornell University who was not involved in the study.


Human space program review recommends U.S. focus on Mars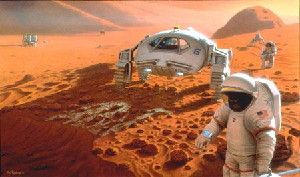 By Irene Klotz

(Reuters) - The United States should abandon its "flexible approach" to human missions beyond Earth, set Mars as its ultimate goal and open the door to China among other potential partners, a review of the human space flight program said on Wednesday.

The National Research Council report, commissioned by the U.S. space agency NASA, recommends a stepping stone approach toward Mars that builds technological know-how through a series of well-defined preliminary missions.

All options begin with the International Space Station, a $100 billion research complex flying 250 miles (400 km) above Earth, the 286-page report released in Washington D.C., said.

One path includes NASA's current plan to robotically capture an asteroid, redirect it into a high orbit around the moon and send astronauts there to explore. The report suggests that path continue with missions to the moons of Mars, then on to Martian orbit and finally to the surface of the planet.

Odd News

How Would Humans Know If They Lived in a Multiverse?
By Tanya Lewis

Some theories in physics give rise to the idea of multiple universes, where nearly identical versions of the known universe exist. But if such a multiverse does exist, how would people know, and what would it mean for humanity?

There may be ways to find out if the known universe is one of many, said Brian Greene, a theoretical physicist and author at Columbia University in New York.

"There are certain versions of the multiverse that, should they be correct, might be most susceptible to confirmation," Greene told Live Science.

For example, in the multiverse suggested by string theory, a model that says the universe is composed of one-dimensional strings, the known universe might exist on a giant 3D membrane, Greene told Live Science.