Welcome to The Breakfast Club! We're a disorganized group of rebel lefties who hang out and chat if and when we're not too hungover we've been bailed out we're not too exhausted from last night's (CENSORED) the caffeine kicks in. Join us every weekday morning at 9am (ET) and weekend morning at 10:30am (ET) to talk about current news and our boring lives and to make fun of LaEscapee! If we are ever running late, it's PhilJD's fault.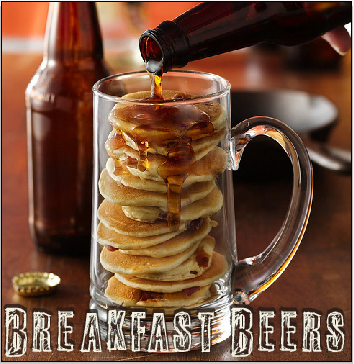 This Day in History
Breakfast News
-----
Egypt brings in new sexual harassment laws

Egypt has introduced new punishments for sexual harassment in an effort to crack down on the worsening problem.

In a decree issued by outgoing interim president Adly Mansour, sexual harassment is now a crime punishable by up to five years in jail.

Until now, Egypt has not had a law defining sexual harassment.
-----
North Korea says it is holding American tourist for unspecified violations

North Korea said Friday that it has detained an American tourist for unspecified violations, marking the latest in a string of legal problems and arrests for those visiting the authoritarian nation.

In a two-sentence statement, the North's state-run news agency said a U.S. citizen it identified as Jeffrey Edward Fowle had entered the country April 29 and acted "contrary to the purpose of tourism."
-----
Thai police: We'll 'get you' for junta criticism

Thai police warned online critics of the military junta Friday that they will "come get you" for posting political views that could incite divisiveness, the latest reminder about surveillance of social media in post-coup Thailand.

The Technology Crime Suppression Division, a police unit that is working with the army, cited Thursday's capture of a leading organizer of anti-coup protests as a lesson to everyone in the country using social media.

Police tracked Sombat Boonngam-anong's IP address to learn where he was after he made several Facebook postings calling for protests against the May 22 coup, said police Maj. Gen. Pisit Paoin, who handled the arrest.
-----
Bomb Hits Convoy With Afghan Presidential Candidate

Eight days before Afghans are to vote for a new president, a suicide bombing took aim Friday at a leading candidate in what appeared to be the first direct attack on a presidential contender since campaigning began in January, Afghan officials said. The candidate, Abdullah Abdullah, escaped unharmed but initial reports indicated that at least four people were killed.

The attack took place shortly after noon as Dr. Abdullah was traveling between campaign events at hotels in Kabul, said Sediq Sediqqi, a spokesman for the Interior Ministry. The police were still trying to figure out exactly what happened, but it appeared that there were at least two blasts in close succession aimed at Dr. Abdullah's convoy. Mr. Sediqqi said the first was caused by a suicide bomber, but the authorities were still trying to figure out if the second explosion was caused by a bomb hidden on the road or a magnetic explosive attached to a car.
-----
'Heroes' Helped Stop Gunman at Seattle University

When a lone gunman armed with a shotgun at a small Seattle university stopped firing at students to reload, another student pepper-sprayed him and subdued him with the help of others and prevented more deaths, police said.

''There are a number of heroes in this,'' Assistant Police Chief Paul McDonagh said. ''The people around him (the gunman) stepped up.''

A 19-year-old man was fatally shot and two other young people were wounded after the gunman entered the foyer at Otto Miller Hall on the Seattle Pacific University campus and started shooting Thursday afternoon. When he paused to reload, a student building monitor disarmed him. The gunman had additional rounds and a knife, McDonagh said.
-----
Rumors of U.S. haven for families spur rise in illegal immigration

Yoselin Ramos had long wanted to trek to the United States to escape the crushing poverty and rising violence in her hometown in Guatemala.

But it wasn't until the 24-year-old heard about a "new opportunity" that she packed a bag and left her home with her 3-year-old son, Yovani, for the treacherous journey north.

Ramos became part of an unprecedented surge of families crossing illegally into the U.S., drawn by reports circulating throughout Central America that parents with children are allowed to stay in the United States indefinitely, according to Guatemalan consular officials and parents who are making these trips. But these families, U.S. officials say, are getting only half the story.
-----
Stay-at-home American dads rose along with joblessness

The number of U.S. fathers staying at home nearly doubled since the late 1980s, led by a sharp rise in child care by dads, a report on Thursday showed.

High joblessness during the 2007-2009 recession helped boost the number of stay-at-home dads to 2 million in 2012, up from 1.1 million in 1989, the report by the Pew Research Center said.

Almost a quarter of those fathers said they were at home because they could not find a job. But 21 percent were mainly staying home to care for family, a fourfold increase from 1989, the Pew report showed.
-----
Here's How to Get Free Donuts Today

Friday is National Doughnut Day, a 76-year-old tradition launched by the Salvation Army to commemorate World War I volunteers. Held the first Friday in June, National Doughnut Day is a day to scarf free baked goodies and debate the proper spelling: donut or doughnut? Take your pick, but on Friday, there's another way to spell it: f-r-e-e. Here's a roundup of where to get your sweet on.
-----
Huge 'Beast' asteroid to fly by Earth on Sunday

A newfound huge asteroid, nicknamed "The Beast," is expected zoom by Earth this weekend.

The asteroid 2014 HQ124, which is the size of a football stadium, poses no chance of hitting Earth in its flyby on Sunday, June 8, and will pass by at a range of three times the distance between the Earth-moon. It was discovered on April 23 by NASA's Wide-Field Infrared Survey Explorer, a sky-mapping space telescope.

The mammoth asteroid 2014 HQ124 is about 1,100 feet (352 meters) across, according to scientists with NASA's Asteroid Watch program at the Jet Propulsion Laboratory in Pasadena, Calif.
-----
Study Disputes Notion That Breakfast Is Key to Weight Control

New research refutes the common belief that skipping breakfast could contribute to obesity.

Instead, researchers at the University of Alabama at Birmingham (UAB) found that passing on the first meal of the day doesn't help or hinder efforts to lose weight.

"The field of obesity and weight loss is full of commonly held beliefs that have not been subjected to rigorous testing; we have now found that one such belief does not seem to hold up when tested," senior investigator David Allison, director of the UAB Nutrition Obesity Research Center, said in a university news release. "This should be a wake-up call for all of us to always ask for evidence about the recommendations we hear so widely offered."
-----
The Daily Wiki
Classism is prejudice or discrimination on the basis of social class. It includes individual attitudes and behaviors, systems of policies and practices that are set up to benefit the upper classes at the expense of the lower classes.
-----
Something to Think about over Coffee Prozac
There is a special place in hell for women who don't help other women.
-----
Breakfast Tunes
-----
Stupid Shit by LaEscapee