Devlin Barrett, Dan Fitzpatrick, and Christina Rexrode of the Wall Street Journal reveal BofA in Talks to Pay At Least $12 Billion to Settle Probes, with $5 billion to go to consumers.

Bank of America Corp. BAC +1.45% is in talks to pay at least $12 billion to settle civil probes by the Justice Department and a number of states into the bank's alleged handling of shoddy mortgages, an amount that could raise the government tab for the bank's precrisis conduct to more than $18 billion, according to people familiar with the negotiations.

At least $5 billion of that amount is expected to go toward consumer relief—consisting of help for homeowners in reducing principal amounts, reducing monthly payments and paying for blight removal in struggling neighborhoods, these people said. As the negotiations with the government heat up, the bank is being pressed to pay billions more than the $12 billion it is offering.

The North Carolina bank's total tab to end government probes and lawsuits related to its conduct in the runup to the financial crisis is increasingly likely to surpass the record $13 billion that J.P. Morgan Chase JPM +1.71% & Co. paid last year to settle similar allegations, these people said. Bank of America has already struck a $6 billion settlement, by the Justice Department's measure, with the Federal Housing Finance Agency.

Attorney General Eric Holder's Department of Justice has taken action against a number of large global banks, and has said that "before he leaves his job, he wants to resolve a number of high-profile probes of financial firms' conduct leading up to the economic collapse."
As Robert Reich just wrote yesterday, unless the CEOs and other top financial officers face personal criminal charges this mean little to them. This article ends with the the Bank of America CEO saying he's not selling his stock and that this will stimulate the economy - in other words laughing this off.
Here's an example of how sad some of the largest shareholders of Bank America are:
Bill Smead, chief investment officer of Smead Capital Management in Seattle, which owns 2,625,338 Bank of America shares, said "it would only make sense that it would rival or exceed J.P. Morgan's." ... Mr. Smead is also sanguine about the firm.

"The bad news is all six to eight years old, and the good news is all in the future," he said. "As a long-term stockholder, that's what you want. You want the bad news to be backward-looking and the good news to be forward-looking."

Mr. Smead isn't planning on selling any of the stock his firm owns as a result of the negotiations and said he thought the $5 billion or more that could go toward consumer relief would help stimulate the economy.

Meanwhile Eric Holder's DOJ has 160,000 mostly non-violent drug offenders in federal prisons, which more being incarcerated every day, some of possession of marijuana on sentences of 5 to 10 years.
Great job Eric.
4:17 AM PT: Sari Horwitz Bank of America said to be negotiating at least $12 billion fine to settle probes of home loans

Morgan and others are accused of selling shoddy home loans to unqualified consumers, packaging those mortgages into securities — allegedly knowing they would eventually go sour — and selling them to investors around the world.


In 2008, the consequences of the loose mortgage practices began to play out. The losses on mortgage investments sparked bank runs. Lending all but stopped. Stock markets plunged, and home values plummeted across the country.

So far, federal officials generally have preferred to pursue massive civil fines, using securities statutes, rather than pursue criminal cases against financial firms. As a result, banks have struggled to restore their reputation since the financial crisis and have had to spend tens of billions in legal fees to fend off federal and state probes, but almost no senior executives have faced the possibility of jail time.

Still, a $12 billion fine for Bank of America would be hefty for a bank that earned more than $10 billion last year
In retrospect we can see that those responsible for these massive financial crimes walked away scott free, in fact are richer than ever - laughing all the way to the bank.
4:34 AM PT: As we think about Attorney General Eric Holder's tenure do we not have to judge him as nearly complete failure? His Department of Justice as incarcerated hundreds of thousands of of poor, middle-class, African American and Hispanics for minor non-violent drug offenses, such as possession of marijuana, yet not a single leading banking or financial executive after the largest financial collapse since the Great Depression.
We are going to cringe when President Obama says "great job Eric," when he resigns as we imagine the thousands of criminal bankers sipping tea in their mansions laughing, while 160,000 drug offenders rot in prison unable to see their children because of non-violent drug offenders.
He seems to have meant well, but has been largely a complete failure in accomplishing any progressive goals so far. He is still working on a minor sentencing reform bill, that is a small step in the right direction - which will take about 11 months off of the half of drug offenders, most who shouldn't be in prison in the first place. But, only the half that did not get mandatory of absolute sentences.
Although, it is not clear even this minor sentencing reform bill will pass, in part because his own DEA Director, Michele Leonhart, a holdover from the Bush administration renominated by President Obama has testified against it. What a tragic waste of six years of what should have been a premier example of how different Democrats would be from Republicans.
To add insult to injury, we have two and half years of Democratic control of the DOJ but no evidence of having learned anything from this failure, and no plans to do anything differently, and no calls from either Holder or Obama for Leonhart's resignation.
Last night I wrote up Robert Reich's excellent opinion piece that is more poignant today than ever.
The way to stop corporate lawbreaking is to prosecute the people who break the law says Robert Reich
Below I replicate it.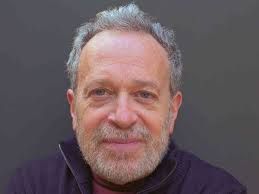 Robert Reich, Professor of Public Policy, at the University of California at Berkeley, calls for holding more corporate executive lawbreakers criminally liable for corporate crimes in The Way to Stop Corporate Lawbreaking Is to Prosecute the People Who Break the Law
After reviewing allegations that GM, Credit Suisse, and Arthur Anderson broke the laws, receiving relatively trivial fines, which they consider part of the cost of doing business, Robert Reich notes that no executives have been charged with any crimes and suggests that until we start putting senior corporate executives in jail, we will see no diminution of corporate wrong doing.

For a decade GM had been receiving complaints about the ignition switch but chose to do nothing. Who was at fault? Look toward the top. David Friedman, acting head of the National Highway Traffic Safety Administration, says those aware of the problem had ranged from engineers "all the way up through executives." ...

Yet in neither of these cases have any executives been charged with violating the law. No top guns are going to jail. No one is even being fired.

Reich obviously wrote this prior to the late afternoon announcement of executives at GM losing their jobs. But, this announcement does not change the validity of his basic point. Relatively puny corporate fines are not a sufficient deterrent. The $35 million fine of GM is "peanuts" to a hundred-billion-dollar corporation.
Reich also thinks it is absurd to have corporations pleading guilty to criminal conduct, as Credit Suisse did, it means nothing. He notes that in the rare case of corporations being "executed" as was the case with Arthur Andersen, the wrong people paid the price - the 28,000 employees who lost their jobs had nothing to do with the crimes. The guilty senior partners skulked off to work in other accounting or consulting firms.

The truth is, corporations aren't people -- despite what the Supreme Court says. Corporations don't break laws; specific people do. In the cases of GM and Credit Suisse, the evidence points to executives at or near the top.

Conservatives are fond of talking about personal responsibility. But when it comes to white-collar crime, I haven't heard them demand that individuals be prosecuted.

Yet the only way to deter giant corporations from harming the public is to go after people who cause the harm.

I agree.
Some of Robert Reich's best writing has been on income inequality which has been one of his top issues for as long as I can remember. He apparently has a movie coming out about it in September, although this may be a spoof, joking that the topic of income inequality could make it to a movie coming to a theater near you in September. Maybe you can help me figure it out. Either way it seems like a clever way to call attention to a vital issue that gets way too little attention for its importance.