Bill Moyers interviews economist Anat Admati about how the Dodd-Frank reform law is far from enough.
In Washington, DC a bi-partisan effort is underway to chip away at the 2010 Dodd-Frank financial reform law, which is supposed to prevent the type of economic meltdown that brought the world to the brink in 2008.

Wall Street banks are lobbying to de-fang sections of the law related to derivatives — the complex financial contracts at the core of the meltdown. One deregulation bill, the "London Whale Loophole Act," would allow American banks to skip Dodd-Frank's trading rules on derivatives if they are traded in countries that have similar regulatory structures.

"It keeps being weakened and weakened," economist Anat Admati, co-author of the book, The Bankers' New Clothes, says of the Dodd-Frank legislation. "We have some tweaks. We have messy, unfocused efforts. But we haven't really gotten to the heart of the matter and really managed to control this system effectively," she tells Bill.

Banks are indulging in the same behaviors, such as having too much debt, that got us into serious trouble in 2008. According to Admati, "…the financial system continues to be fragile and the banks continue to live dangerously. And when you speed at 100 miles an hour, you might explode and harm other people."
---
Blast from the Past. At Daily Kos on this date in 2010—Helen Thomas and the veneer of civilization:
There is great sadness at the end of Helen Thomas's long and valuable career. Her nasty comments allowed her critics their final moment of triumph. As if all the good she had done, speaking truth to power, attempting to hold presidents accountable when so many of her supposed peers were resorting to mere sniveling sycophancy, was for naught. Every good she had attempted could be dismissed. She had revealed a latent bigotry. It was that for which she would be remembered.

There is no excusing Thomas's comments. They were hateful, insensitive, and historically obtuse. That she had never before publicly revealed that side of herself is irrelevant. That she is very elderly and may have been emotionally exhausted matters not a whit. Those comments made her immediate retirement necessary. There was no going back. The entire episode called to mind the forced retirement of baseball executive Al Campanis a couple decades earlier.

Campanis also was toward the end of a long, distinguished career. Campanis also will be remembered less for all the good he did than for the way his career ended. Campanis had played baseball with Jackie Robinson. In the many years after his playing career, he had worked for the organization that had integrated baseball, and he had helped nurture the careers of many young black players. But on live television, one night, he made what were indisputably vile, racist comments. He had never before revealed such bigotry. He was elderly, and on that night he appeared to be a bit worse for alcohol. Friends and colleagues, many of them black, defended his honor and integrity. But his words could not be ignored. The meaning of his words could not be ignored.
---
Tweet of the Day
Oh. My. God. RT @dorseyshaw: Iraq expert of the day:
http://t.co/...
— @Pat120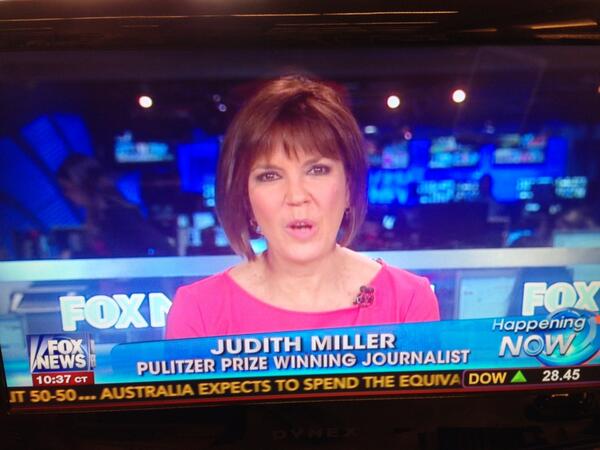 ---
On
today's Kagro in the Morning show
: Respect the culture! A Waffle House employee shoots & kills a customer. A WI grandfather drops his loaded gun in the outfield of a kids' softball game. A MI man impresses (and accidentally 2nd Amendments) the ladies doing what the founders intended: shooting a bag of cans. A WA man, literally chasing kids off his lawn, pursues them in his truck, pulls a gun on them, demands their wallets & cell phones. A VA man kills the tow truck driver repossessing his pickup. CNN sides with the guys saying shootings in schools aren't school shootings. Private equity looting continues. "How privatizing government hollowed out the middle class."
---
High Impact Posts. Top Comments