I've been itching to try this spicy pasta for a while, and I finally decided to take a stab at it. Now, as much as I'd like to claim this idea as my own, it's not. This is a variation of Chef John's "Hot Wheels Pasta" over at Food Wishes. If you like cooking and/or reading food blogs, you can't do much better than Chef John's recipes, all of which are creative and inexplicable in their gratuitous use of cayenne. Except for this one, which is so hot that a shake of cayenne just might send it over the edge.
So here's Chef John's concept: a hot pasta dish comprised almost entirely of wheel-shaped ingredients. He uses rotelle, or "wagon wheel" pasta, sliced green onion rings, sliced zucchini, and rings from a variety of sweet and spicy peppers, all cooked in a mixture of tomato sauce and stock. Always eager to try new pasta recipes--and always financially constrained to the point of eating nothing but pasta at least four nights a week--I couldn't wait to give it a try. Follow me below the decidedly not wheel-shaped fleur-de-Kos...
But First, A Word From Our Sponsor: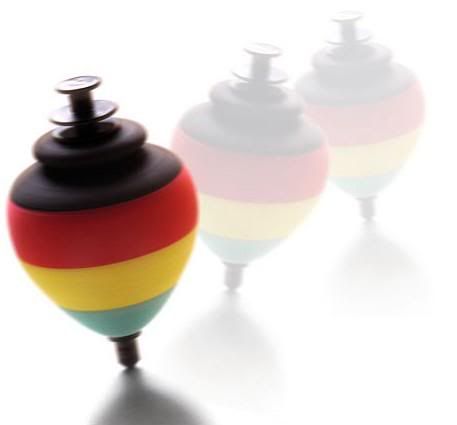 Top Comments recognizes the previous day's Top Mojo and strives to promote each day's outstanding comments through nominations made by Kossacks like you. Please send comments (before 9:30pm ET) by email to topcomments@gmail.com or by our KosMail message board. Just click on the Spinning Top™ to make a submission. Look for the Spinning Top™ to pop up in diaries posts around Daily Kos.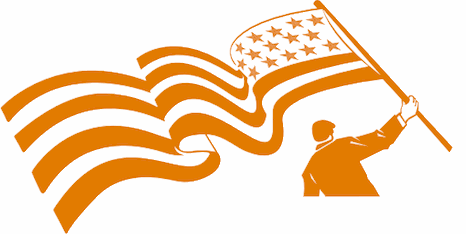 Make sure that you include the direct link to the comment (the URL), which is available by clicking on that comment's date/time. Please let us know your Daily Kos user name if you use email so we can credit you properly. If you send a writeup with the link, we can include that as well. The diarist poster reserves the right to edit all content.
Please come in. You're invited to make yourself at home! Join us beneath the doodle...
Okay, so to start, I needed some tomato sauce. I could have bought my favorite leading sauce brand, but I had San Marzano tomatoes and some time, so I decided to make a batch of homemade sauce. You know, I was once told on here that I made a "terrible" sauce because I guess the way my family always made it doesn't compete with everybody's Italian grandmother's. I'm going to stand by my family's trashy sauce, but just to show that I can make something more traditional, here you go. It's just some hand-crushed San Marzano tomatoes, olive oil, onion, garlic, crushed red pepper flakes, and fresh basil. I'm reserving 2 cups for the pasta and enjoying the rest later.

As for the pasta, I couldn't for the life of me find rotelle anywhere. So I ended up convincing myself that this mezzi rigatoni looked something like wheels if I stared at it hard enough. What the hell, it works.
The rest of the wheel-shaped ingredients include 2 zucchinis (sliced) and the variety of peppers I decided to use (cut into rings and deseeded): 1 banana pepper, 3 Fresno peppers, 3 jalapeño peppers, and 1 cherry pepper. This makes quite a
hot
pasta, as you can imagine, so adjust the sweet-to-hot ratio accordingly based on your own tastes.
Other ingredients I used include a chopped shallot (I get why the green onions are used in the original recipe, but a good ol' shallot sounded better to me), 3 minced cloves of garlic, and 3/4 cup chicken stock.
All of this comes together very quickly. Boil the pasta a minute less than the directions say in generously salted water. In the meantime, heat the olive oil in a large skillet and cook the shallot. Chef John uses an anchovy filet when sweating his onions, but I'm skipping that and just adding a little salt. Then, add the garlic and cook another minute.

Add the zucchini and wait until it just starts to turn tender.
Then, add the pepper rings, sauce, and stock. Simmer that until everything is nice and tender.
Add the pasta and cook just another minute or two. And it's done!
Italian parsley is recommended, but I didn't have any handy. I did, however, have some parmigiano-reggiano cheese, of which a healthy dusting is also
recommended
mandatory.
Clear my sinuses this pasta did. I liked it a lot, but I might opt for more sweet peppers and slightly fewer hot peppers next time.
TOP COMMENTS
June 15, 2014
Thanks to tonight's Top Comments contributors! Let us hear from YOU
when you find that proficient comment.
From aoeu:

I would like to nominate this comment by Armando from Jon Perr's diary 10 lessons from Bush's fiasco in Iraq.
From Crashing Vor:

KJG52 sums up 24-hour, zillion-channel punditry in two concise, terribly depressing sentences.
From your diarist, Chrislove:

In Crashing Vor's diary about the new CNN "documentary" on George H.W. Bush's life, jazzmaniac asks a really good rhetorical question.
TOP PHOTOS
June 14, 2014
Enjoy jotter's wonderful PictureQuilt™ below. Just click on the picture and it will magically take you to the comment that features that photo. Have fun, Kossacks!