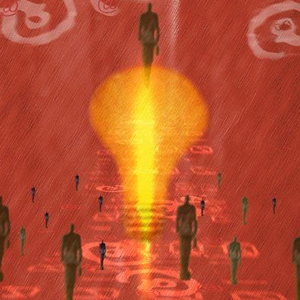 Commentary: African American Scientists and Inventors
by Black Kos Editor, Sephius1


Michael Phillip Anderson (December 25, 1959 – February 1, 2003) was a United States Air Force officer and NASA astronaut, who was killed in the Space Shuttle Columbia disaster when the craft disintegrated after reentry into the Earth's atmosphere.
Anderson was born in Plattsburgh, New York, into an Air Force family and grew up as a military brat. He attended high school in Cheney, Washington, while his father was stationed at Fairchild Air Force Base, west of Spokane.
(con't.)
Anderson graduated from the University of Washington in 1981 and was commissioned a Second Lieutenant in the U.S. Air Force. After completing a year of technical training at Keesler Air Force Base, Mississippi, he was assigned to Randolph Air Force Base, Texas. At Randolph he served as Chief of Communication Maintenance for the 2015th Communication Squadron and later as Director of Information System Maintenance for the 1920th Information System Group.
In 1986 he was selected to attend Undergraduate Pilot Training at Vance Air Force Base, Oklahoma. Upon graduation he was assigned to the 2d Airborne Command and Control Squadron, Offutt Air Force Base, Nebraska as an EC-135 pilot, flying the Strategic Air Command's airborne command post code-named "Looking Glass." While stationed at Offutt, he completed his master's degree in physics at Creighton University in 1990.
From January 1991 to September 1992 he served as an aircraft commander and instructor pilot in the 920th Air Refueling Squadron, Wurtsmith Air Force Base, Michigan.
From September 1992 to February 1995 he was assigned as an instructor pilot and tactics officer in the 380th Air Refueling Wing, Plattsburgh Air Force Base, New York.
Anderson logged over 3,000 hours of flight in various models of the KC-135 and the T-38A aircraft.
Selected by NASA in December 1994, Anderson reported to the Johnson Space Center in March 1995. He completed a year of training and evaluation, and was qualified for flight crew assignment as a mission specialist. Anderson was initially assigned technical duties in the Flight Support Branch of the Astronaut Office. Anderson flew on missions STS-89 and STS-107, logging over 593 hours in space.....Read More
~~~~~~~~~~~~~~~~~~~~~~~~~~~~~~~~~~~~~~~~~~~~~~~~~~~~~
News by dopper0189, Black Kos Managing Editor
~~~~~~~~~~~~~~~~~~~~~~~~~~~~~~~~~~~~~~~~~~~~~~~~~~~~~


~~~~~~~~~~~~~~~~~~~~~~~~~~~~~~~~~~~~~~~~~~~~~~~~~~~~~
The country's complex history with race gains the spotlight as the World Cup attempts to address the recent wave of racist attacks against black players. The Root: Black Identity and Racism Collide in Brazil.
~~~~~~~~~~~~~~~~~~~~~~~~~~~~~~~~~~~~~~~~~~~~~~~~~~~~~
efore teams representing their countries from around the world arrived in Brazil, the country's president, Dilma Rousseff, took the opportunity to label 2014 the "anti-racism World Cup."
The declaration came after a wave of racist incidents in soccer around the world targeting black players, many of whom are Brazilian. While it's a well-intentioned gesture and a particularly important one for a World Cup being hosted in the country that's home to the largest population of people of African descent outside of Africa, Brazil has a complex past and present when it comes to race.
That complexity can perhaps best be illustrated by the fact that many black Brazilians don't think of themselves as black. Brazilian soccer star Neymar is a great example. Asked during an interview in 2010 if he had ever experienced racism, his response was, "Never." He added, "Not inside nor outside of the soccer field. Even more because I'm not black, right?"
This denial of blackness may seem confusing to many Americans, because despite his long, straightened and occasionally blond hair, Neymar is clearly black. (Take a look at a picture of young Neymar with his family.) But for Brazilians, being black is very different from what it is in the United States.
"The darker a person is in Brazil, the more racism she or he is going to suffer. Light-skinned black people don't identify as black most of the time," says Daniela Gomes, a black Brazilian activist who is currently pursuing a doctorate in African Diaspora studies at the University of Texas. "A lot of people choose to deny their blackness. They don't believe they are black, but they suffer racism without knowing why."


Neymar of Brazil dribbles past Ivan Perisic of Croatia in the first half during the 2014 FIFA World Cup Brazil Group A match between Brazil and Croatia at Arena de Sao Paulo June 12, 2014, in Sao Paulo.
BUDA MENDES/GETTY IMAGES
~~~~~~~~~~~~~~~~~~~~~~~~~~~~~~~~~~~~~~~~~~~~~~~~~~~~~
The redemption, and complications, of a former apartheid leader. The New Republic: Adriaan Vlok Is Traveling South Africa, Washing the Feet of Those He Wronged.
~~~~~~~~~~~~~~~~~~~~~~~~~~~~~~~~~~~~~~~~~~~~~~~~~~~~~
n August 1, 2006, the South African apartheid government's most notorious police minister, a slight, 68-year-old man named Adriaan Vlok, stood before the Union Buildings—the presidential complex in Pretoria originally meant to telegraph the timeless glory of European rule in Africa. Sprawling, made of pink and beige sandstone, and surrounded by statues and fountains, the place looks like a cross between Britain's House of Parliament, Versailles, and a Tuscan villa. Vlok had worked in it in the late '60s, right at the beginning of his sparkling governmental career, when he still looked up to apartheid's laws as the apotheosis of good governance and moral power. And as he walked into his old workplace, he was astonished by how much it appeared the same: the same furniture, the same carpet, the same rococo wallpaper and trim. The main difference was that the black people his government had once oppressed now occupied the offices, and Vlok had come back as a penitent. He had come to wash the feet of a black man he had once tried to kill.
Vlok was South Africa's minister of law and order between 1986 and 1991—strange years when the white government felt desperate to maintain its hold on power, but also anxious to prove to the world it was humane. Paranoid and agitated, Vlok's police resorted to dark, cloak-and-dagger tactics to dispose of apartheid's enemies. A secret "counterinsurgency unit" at a farm called Vlakplaas kidnapped, drugged, and murdered anti- apartheid fighters, then burned their bodies on a barbecue pit. The same unit also disappeared a whole group of youth activists by packing them into a bus laden with explosives and pushing it off a cliff. Government-employed chemists labored to find sneakier and sneakier ways to kill off the opposition—there was even talk of introducing contraceptives to black neighborhoods' drinking water—but no plot may have been more comic-bookish than the one to assassinate Reverend Frank Chikane.
Chikane, a preacher and the head of an interdenominational Christian group, is remarkably baby-faced and warm, no villain from central casting. But the apartheid government believed his group was harboring armed anti-apartheid militants in its Johannesburg headquarters; the leader of an outfit like that simply had to be neutralized. In 1989, a pair of Vlok's policemen broke into Chikane's suitcase at the Johannesburg airport, where he'd checked it for a trip to Namibia, and laced his underpants with paraoxon, a potent insecticide.


~~~~~~~~~~~~~~~~~~~~~~~~~~~~~~~~~~~~~~~~~~~~~~~~~~~~~
Targeting those 'responsible for abuses, corruption and anti-gay law', the US cancels military exercise and restricts visas and aid. The Guardian: US imposes military and aid sanctions against Uganda over anti-gay law.
~~~~~~~~~~~~~~~~~~~~~~~~~~~~~~~~~~~~~~~~~~~~~~~~~~~~
The United States on Thursday canceled a regional military exercise in Uganda, imposed visa restrictions, diverted funds for a health institute to another country and cut funding for a Ugandan police program in response to a law that imposes harsh penalties for homosexuality.
Senior US administration officials, speaking before the announcement by the White House, said the stepped up measures were carefully targeted at those responsible for abuses related to implementation of the anti-gay law and involved in corruption.
The officials said the steps would not directly impact HIV/Aids and food programs that benefit ordinary Ugandans.


~~~~~~~~~~~~~~~~~~~~~~~~~~~~~~~~~~~~~~~~~~~~~~~~~~~~~

~~~~~~~~~~~~~~~~~~~~~~~~~~~~~~~~~~~~~~~~~~~~~~~~~~~~~
Juneteenth isn't just a celebration of emancipation, it's a celebration of our commitment to make it real. Slate: The Black American Holiday Everyone Should Celebrate but Doesn't.
~~~~~~~~~~~~~~~~~~~~~~~~~~~~~~~~~~~~~~~~~~~~~~~~~~~~~
Officially, the Emancipation Proclamation freed "all persons held as slaves within any State or designated part of a State" where the residents were "in rebellion against the United States." In practice, it applied only to those slaves who lived near Union lines, where they could make an easy escape or take advantage of the Northern advance.
News of emancipation would move slowly, which would be compounded by the mass migration of slave owners, who fled their holdings in Louisiana and Mississippi—slaves in tow—following the Union victories at New Orleans in 1862 and Vicksburg in the spring and summer of 1863. Tens of thousands of slaves arrived in Texas, joining the hundreds of thousands in the interior of the state, where they were isolated from most fighting and any news of the war. Indeed, Union attempts to occupy Texas were limited to the coastlines—far from the densest slave populations—or repelled before they had a chance to succeed.
As such, for the next two years, slaves and slave holders lived at a far remove from the events of the eastern United States, including the surrender of Gen. Robert E. Lee and the Army of Northern Virginia in April 1865. Yes, it ended the war, but it didn't end the conflict, as fighting continued on the far borders of the Confederacy. And so, when Gen. Gordon Granger entered Galveston, Texas, on June 19 to lead the Union occupation force, he wasn't just faced with Confederate remnants (the Army of the Trans-Mississippi, for example, had surrendered only a month prior); he had to deal with ongoing slavery in defiance of the Emancipation Proclamation.



Thomas Nast's celebration of the emancipation of Southern slaves with the end of the Civil War, 1865.
Image courtesy Library of Congress

~~~~~~~~~~~~~~~~~~~~~~~~~~~~~~~~~~~~~~~~~~~~~~~~~~~~~

~~~~~~~~~~~~~~~~~~~~~~~~~~~~~~~~~~~~~~~~~~~~~~~~~~~~~
Some of the reasons why Iggy Azalea's music is so popular is also why it seen as problematic. The Root: The Conspiracy to Whitewash Hip-Hop.
~~~~~~~~~~~~~~~~~~~~~~~~~~~~~~~~~~~~~~~~~~~~~~~~~~~~~
Iggy Azalea became the only artist since the 1964 Beatles to have her first two singles occupy the top of the Billboard Hot 100 chart, and the fourth female emcee to hit No. 1 on the chart. Nicki has yet to claim the No. 1 spot.
However, the coronation of Iggy as one of the most successful rappers in history has occurred without much support from the imagined hip-hop community or from black people not invested in her brand. Funkmaster Flex has called her music "trash," and Iggy's hit singles have received little airplay on Top 40 "urban," hip-hop radio stations. Reviews of her album The New Classic have been lukewarm at best. Even XXL, which made her the first female inductee of the magazine's Freshman Class, admits that the music doesn't live up to the hype.
If Iggy isn't a great rapper, why is she so popular? Is it her whiteness? And is her reign part of a larger industry plot to whitewash black music with the likes of Justin Timberlake and Robin Thicke?
Iggy's meteoric rise is due, in part, to the music industry's willingness to promote only a handful of super-sexy female artists. The twerk videos, cake Instagrams and a track literally named "P--$y" is a recipe for profit in a hypersexist marketplace. It has worked so well that men and women are buying tickets to Iggy concerts with the sole purpose of feeling her booty.
But Iggy is also an heiress to white supremacy, the mix of unearned racial privilege and racial fetish that has historically made black music without black people big business. Her aspiration to be like the Rolling Stones, not just tie the Beatles' record, should give pause: Does Iggy really want to emulate white rockers that plundered the music and swagger of black musicians like Muddy Waters and Chuck Berry?


~~~~~~~~~~~~~~~~~~~~~~~~~~~~~~~~~~~~~~~~~~~~~~~~~~~~~
Welcome to the Black Kos Community Front Porch!
Pull up a chair and sit down a while and enjoy the company.