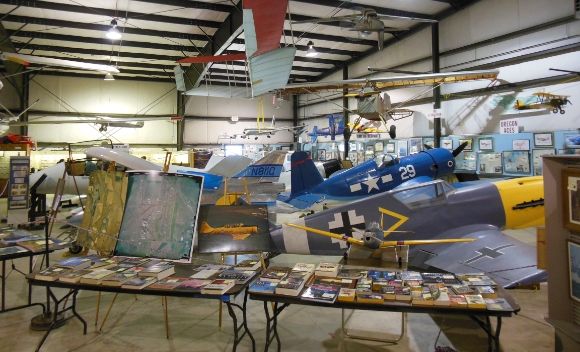 The Oregon Air and Space Museum in Eugene, Oregon, occupies two hangers displaying various aircraft and telling the history of aviation. One hanger is filled with experimental aircraft, including kit-built and home-built aircraft, as well as full-sized replicas and smaller scale replicas of classic aircraft. Shown below are photos of some of the replicas which are on display.

Nieuport 17C: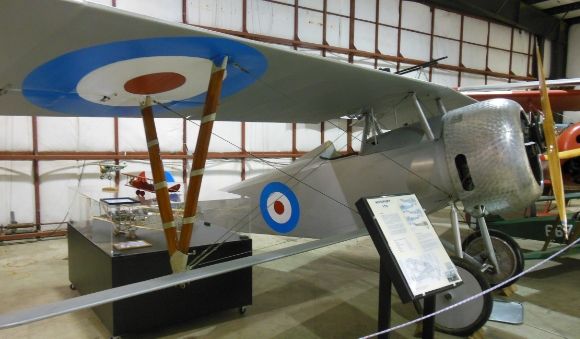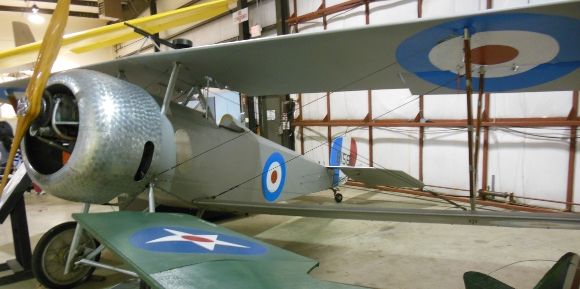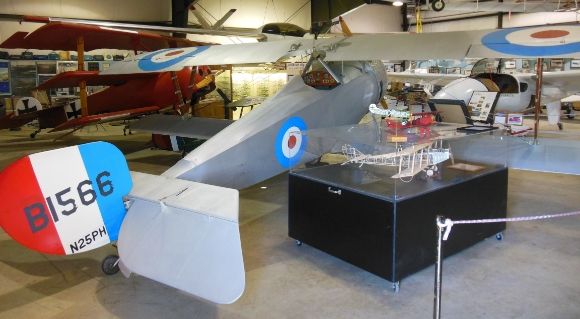 The Nieuport 17c was a French single-seat biplane which first appeared in mid-1916. It was built in large numbers and was also supplied to Britain, Belgium, Russia, The Netherlands, and Finland. In 1917, 75 of these aircraft were obtained by the American Expeditionary Force in France, but were used only in training.
Fokker Tri-Plane: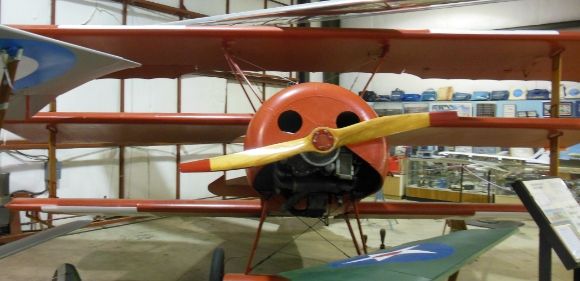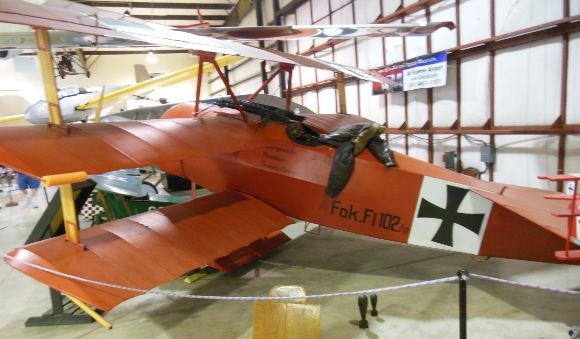 The Fokker Tri-Plane, designed by Anthony Fokker, was intended to counter the British Sopwith Tri-Plane. The plane was introduced in September 1917 and provided a high climb rate and exceptional maneuverability.
Mitsubishi A6M2 Zero: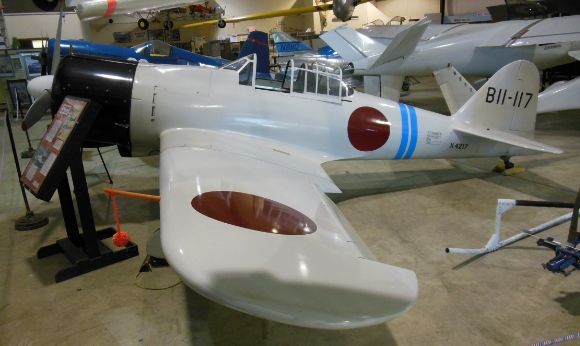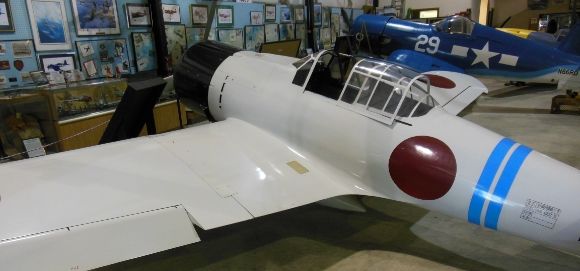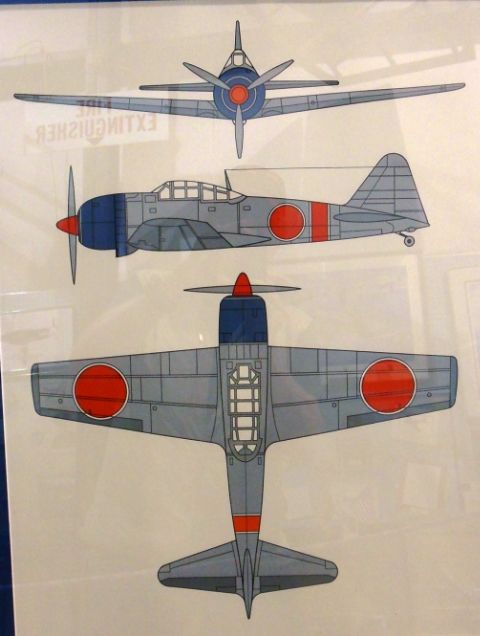 The Mitsubishi A6M2 Zero was designed by Jiro Horikoshi in 1938. It was first used as a combat fighter against China in 1940. The replica shown above is 5/8 scale. The paint scheme depicts a Zero flown from the carrier Hiryu for the Pearl Harbor raid.
Vought F4U Corsair: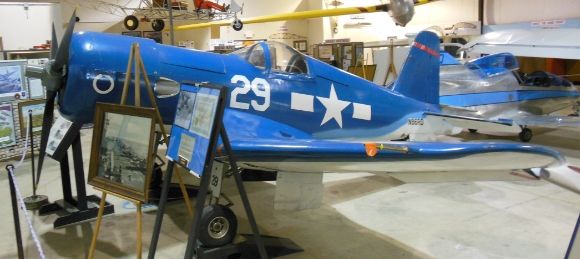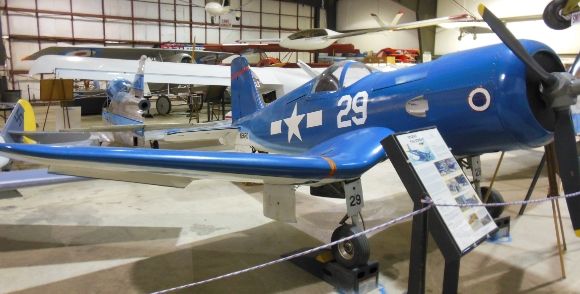 The Corsair was designed in 1938 as a carrier-based fighter. The plane was first flown in 1940 and soon became the fasted U.S. fighter at the time: it reached 404 mph. A total of 12,500 Corsairs were built. The ½ scale replica shown above has a top speed of about 130 mph.
German Messerschmitt: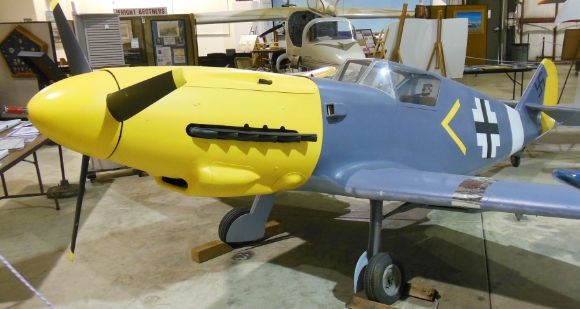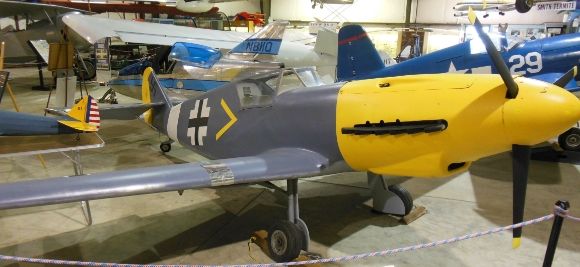 The replica aircraft shown above does not fly nor has the museum provided an information label for it.
Models: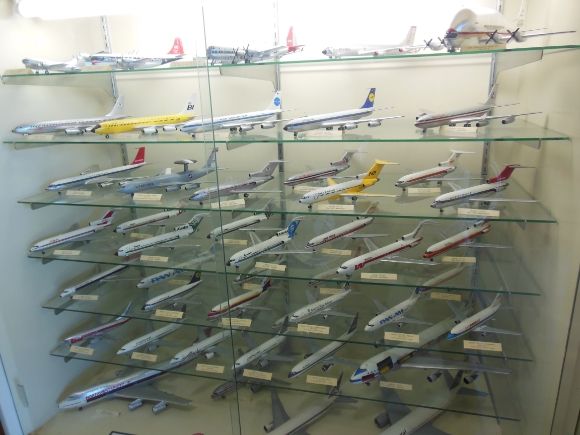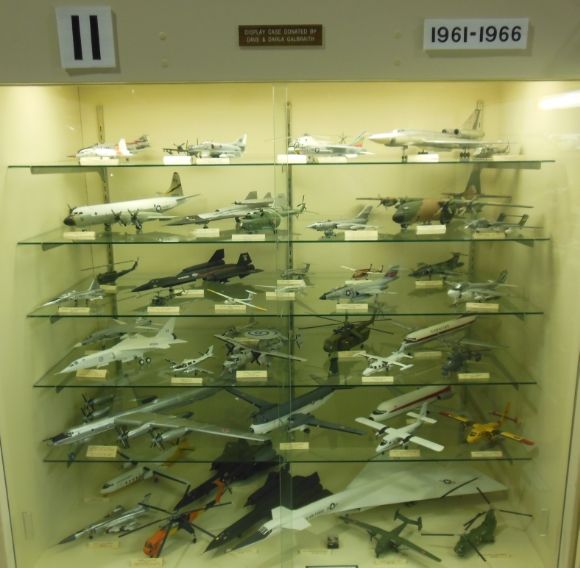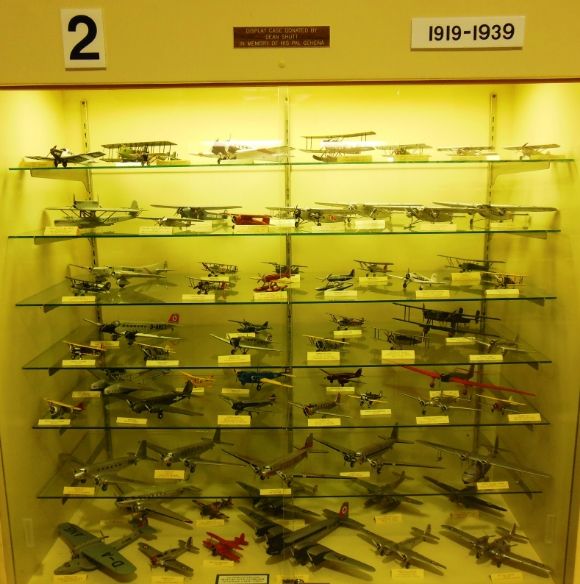 The Oregon Air and Space Museum also includes hundred of model airplanes displayed and categorized in more than a dozen display cases. These models show the history of aviation. All of these models were made by a single individual.