I have questions. Lots of questions. Sadly, many of them don't seem to have any answers. Perhaps that's over the top because some of them are just downright hysterical. Join me below the cheese curl to ponder .... The Mysteries of the Universe.
But First, A Word From Our Sponsor:
Top Comments recognizes the previous day's Top Mojo and strives to promote each day's outstanding comments through nominations made by Kossacks like you. Please send comments (before 9:30pm ET) by email to topcomments@gmail.com or by our KosMail message board. Just click on the Spinning Top™ to make a submission. Look for the Spinning Top™ to pop up in diaries posts around Daily Kos.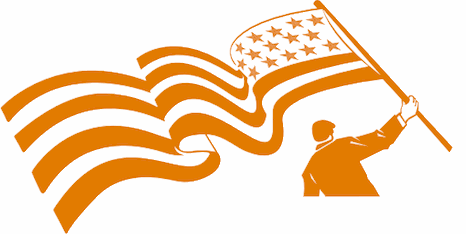 Make sure that you include the direct link to the comment (the URL), which is available by clicking on that comment's date/time. Please let us know your Daily Kos user name if you use email so we can credit you properly. If you send a writeup with the link, we can include that as well. The diarist poster reserves the right to edit all content.
Please come in. You're invited to make yourself at home! Join us beneath the doodle...
Why do tornadoes always strike trailer parks?
If 4 out of 5 people SUFFER from diarrhea...does that mean that one out of five enjoys it?
Similarly, if 8 out of 10 dentists recommend sugar free gum for their patients that chew gum, what do the other 2 dentists recommend?
What hair color do they put on the driver's licenses of bald men?
If a cow laughed, would milk come out of her nose?
Why isn't the number 11 pronounced onety-one or one-teen?
Why do they put pictures of criminals up in the Post Office? What are we supposed to do, write to them? Why don't they just put their pictures on the postage stamps so the letter carriers can look for them while they deliver the mail?
Whatever happened to Preparations A through G?
Why do croutons come in airtight packages? Aren't they just stale bread to begin with?
Why is a person who plays the piano called a pianist, but a person who drives a race car is not called a racist?
On the same note, if lawyers are disbarred and clergymen defrocked, then doesn't it follow that electricians can be delighted, musicians denoted, cowboys deranged, models deposed, tree surgeons debarked, and dry cleaners depressed?
Adding to that, if people from Poland are called Poles, then why aren't people from Holland called Holes?
And, of course, if a pig loses its voice, is it disgruntled?
Do Lipton Tea employees take coffee breaks?
Is it true that you never really learn to swear until you learn to drive?
Why doesn't Tarzan have a beard?
How do those dead bugs get into the enclosed light fixtures?
Why did Kamikaze pilots wear helmets?
Why is it that when someone tells you that there are one billion stars in the universe you believe them, but if they tell you there is wet paint you have to touch it to check?
Why is it that, no matter what color bubble bath or soap you use, the bubbles are always white?
Why do we press harder on the remote control when we know the batteries are getting weak?
On a similar note, when we talk to someone who doesn't speak English, why do we think they'll understand us if we speak louder and more slowly?
Why does Superman stop bullets with his chest, but ducks when you throw a revolver at him?
Why do banks charge a fee due to insufficient funds; when they already know you're broke?
Whose cruel idea was it to put an "s" in the word "lisp"?
Why do people run over a string or piece of whatever a dozen times with their vacuum cleaner, then reach down, pick it up, examine it and then put it down to give the vacuum one more chance?
Is there ever a day that mattresses are not on sale?
Why is it that whenever you attempt to catch something that's falling off the table you always manage to knock something else over?
Why do people constantly return to the refrigerator with hopes that something new to eat will have materialized?
In winter, why do people try to keep the house as warm as it was in summer when they complained about the heat?
Similarly, in summer, why do people try to keep the house as cold as it was in winter when they complained they were too chilly.
Post any insight, answers, and guesses in the comments below. Or, post your own Mystery of the Universe.
And now, for the real reason you stopped in tonight: Top Comments, Top Mojo, Top Pictures, and, of course, the always wonderful comments section.
How incredible is this? For an explanation of How Top Mojo Works, see mik's
FAQing Top Mojo
Top Pictures for yesterday. Click any image to be taken to the full comment. Thank you jotter for the awesome image magic!
For some reason there were NO pictures to import to Top Comments tonight. Maybe I broke the picture grabber.
(Jotter got it up. He's a genius. Thanks!)
.