Museums began as cabinets of curiosities: display cabinets filled with items from antiquity and from natural history. A display of artifacts, however, does not tell the museum-goer very much about the past. To enhance the museum-going experience, many museums arrange their artifacts in displays intended to provide a sense of their historic use. The Tillamook County Pioneer Museum in Tillamook, Oregon, contains several rooms intended to give the museum-goer a feel of life in the past. The photographs below show some of these rooms.
Pioneer Cabin Room: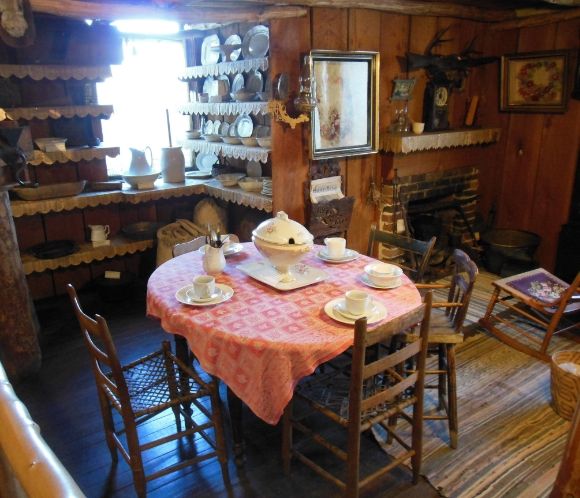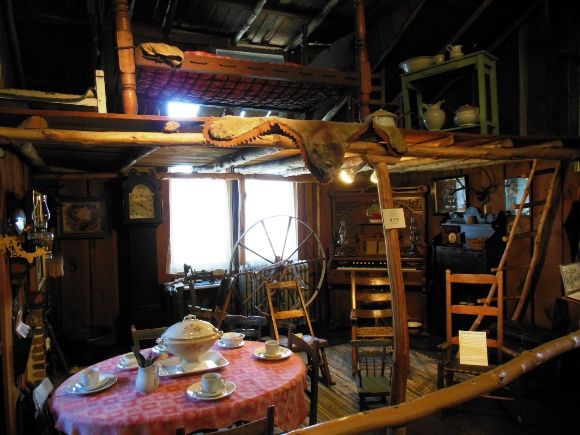 The Barn: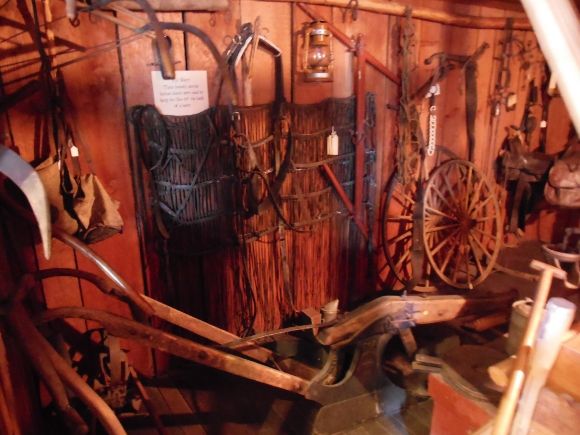 Grandma's Kitchen: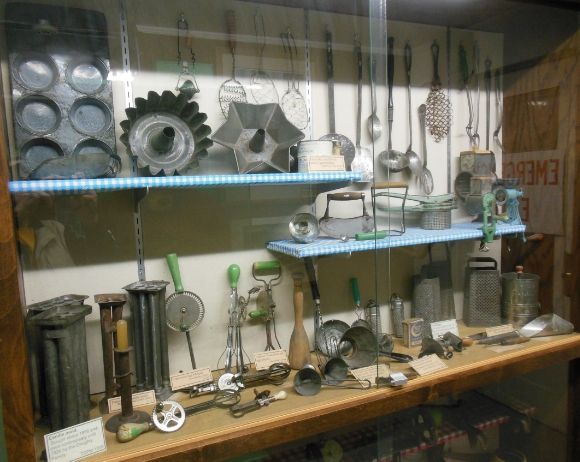 Victorian Bedroom: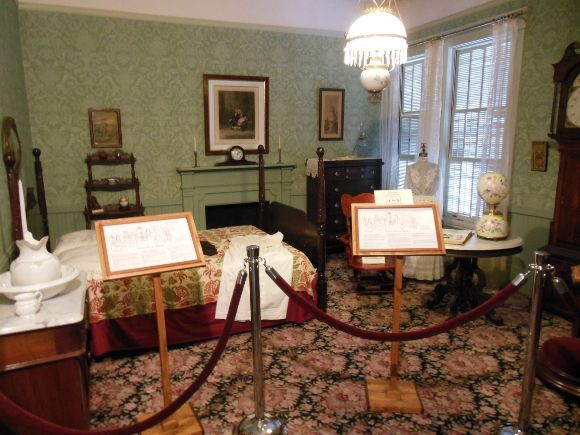 The Fire Lookout:
Williams Harness Shop:
Shown above are two women's saddles from a time in which it was not proper for a woman to straddle a horse in the same manner as a man.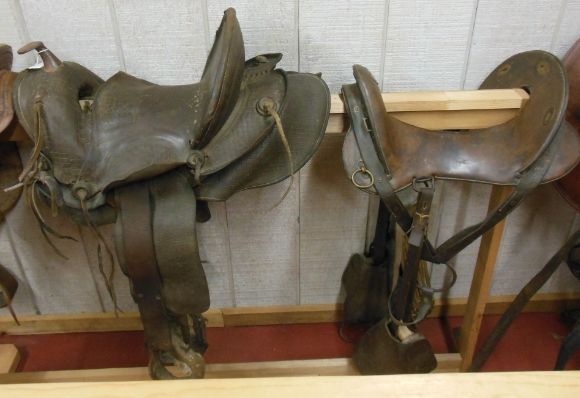 Shown above are a western saddle (on right) and a cavalry saddle (on left).