The Syrian refugee family which lives on my farm is from a small village in north central Syria. The area is semi-arid with just enough rain to support some agriculture.
Last week my son had to come to Antalya so he decided to take the 6-year-old boy with him.
After my son took care of the things he had to, we went to the beach.
The boy was mesmerized. It didn't take any encouragement to get him into the waves. It was like he was born ready.
After splashing around in the sea a while, he sat on the beach just where the waves crashed into it and laughed and spluttered and laughed and spluttered as waves crashed over him.
Finally we had to go to our Antalya home. In the building there is an elevator and he had his first elevator experience.
My son opened the elevator door and motioned for him to go into it. Now elevators here are small, about 1.5m by 1.5m, so he looked in the elevator, then he looked at us, then in the elevator again, and then at us again.
'Why do you want me to go into this small room with no other door or windows?', his expression said.
So my son got in first, then he decided to get in too.
The door closed and the elevator started to elevate. There's a look on children's faces that says 'I know something strange is happening but I kind of like it' and that was what was on his face.
Shortly we stopped elevating, opened the door, and lo and behold we are in a different place.
As he was pondering that I opened the door and we went inside the apartment.
At first he just sat very quietly for a while using those built in sensors that children have to size up a situation. As his sensors told him all was well he started to explore and decided that the balcony with its view was the place for him.
We were hungry so I called the restaurant across the street and ordered some food. When it came a look of perplexity danced across his face. 'People bring food to your door here?!?' it said.
After we ate it was back to the balcony and the view for him.
A while later it was time for them to go back to the farm. As my son and his wee little wingman left, this time there was no hesitation at the elevator.

- * - * - * - * - * - * - * - * - * - * - * -

Did you write about Gaza again?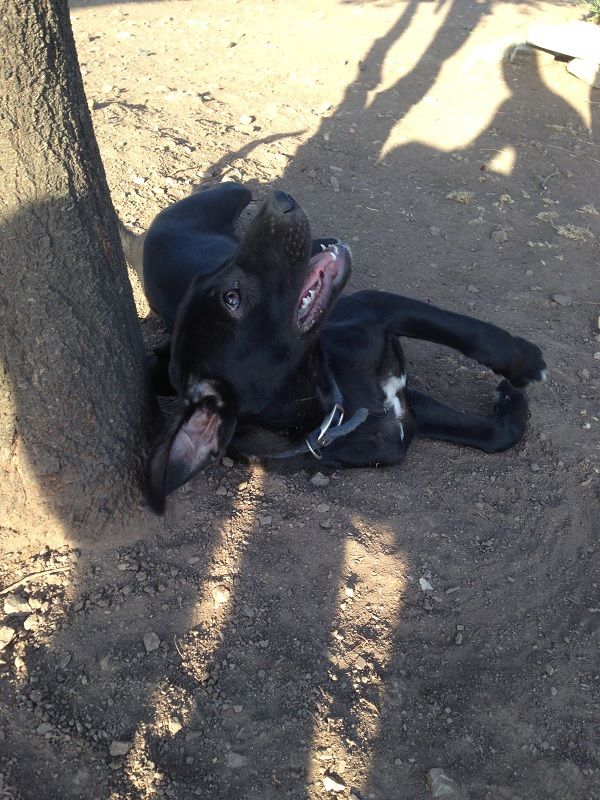 Who? ... Me????

Peekaboo! I see you!

Nuzzle, nuzzle.

And a little more nuzzle.