Usually to find topics for a Top Comments diary I do nothing more than get a copy of the current day's paper and scan it for something that grabs my focus. Tonight I am going back to a Daily Kos comment thread from long ago. I am not linking to it because it is not about disagreement with one commenter or another, it is about political engagement and dialogue, about fighting for our causes and our candidates. It is about the great debate happening with our most common political adversaries, the conservatives.
As I grew up one of our ongoing debates was about the topic of evolution as opposed to revolution. Often our more impatient sides were inclined to advocate for revolution, despairing that evolved changes could ever happen quickly enough. Yet, as we look at it now, our adversaries don't argue for either. They tend to argue for no change at all (unless Democrats have ACHIEVED something, then they just want to change it back to its original, pre-change state), perhaps with a little more advantage than before infused.
Thinking about it, it seems some aspects of our world view boil down to the question of whether we feel change is possible for and within our species. Simply, can people change? Can they change their minds, their behavior? For that matter, can we?
More below, but first, a word from our sponsor ...
Top Comments recognizes the previous day's Top Mojo and strives to promote each day's outstanding comments through nominations made by Kossacks like you. Please send comments (before 9:30pm ET) by email to topcomments@gmail.com or by our KosMail message board. Just click on the Spinning Top to make a submission. Look for the Spinning Top to pop up in diaries around Daily Kos.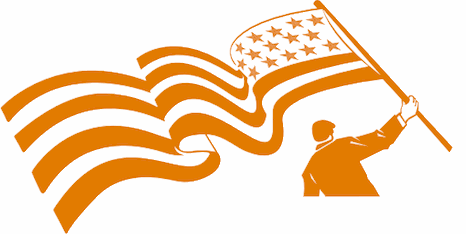 Make sure that you include the direct link to the comment (the URL), which is available by clicking on that comment's date/time. Please let us know your Daily Kos user name if you use email so we can credit you properly. If you send a writeup with the link, we can include that as well. The diarist reserves the right to edit all content.
Please come in. You're invited to make yourself at home! Join us beneath the fleur de kos...
Sample (but edited) quotations from the old comment thread:

It's nonsense that some believe we can 'reach out' to Republicans to accomplish things. People believe what they believe, and "understanding" cannot change it. It is a total illusion that with 'some learning,' there could be a change of heart. Nope.

People are emotional creatures that respond to emotional triggers. You can push buttons and get responses. Fact-based arguments are worthless with emotional creatures and they make up most of the electorate.
And …
So you think you can reach morans and educate them? I think morans will remain morons no matter what, so screw it, they get cussed the f*%$ out.
(Those comments have been slightly edited so they won't turn up in any simple comment searches, because the diary is not about the original commenters, but, rather, just about the ideas.)
I understand the point about not being able to 'reach' many. A person who lives near me has the following bumper sticker on her/his vehicle.
Of course, knowing this person, I know without a doubt that there is no argument that would educate this person in the short term, perhaps not in this lifetime. That is fine. I have a huge argument with that bumpersticker. I have explored and articulated that argument, just not with that person. Why not? Because it is not worth the time. It is an important topic in our society, and I believe without reservation that significant gains can be made, but not with that person. But cuss her/him out?! Nothing worthwhile would be served by that that I can see. (Though the temptation is great to inform that even so highly regarded a wing nut as Sarah Palin regarded it as a 'choice.')
I am writing tonight about a different consideration, however. I remember being troubled when I was younger by the government refusal to 'negotiate' with terrorists or criminals when (let's say for the sake of argument) kidnapped individuals were in harm's way. The terrorists/criminals won't materially negotiate, the parties charged with the safety of the kidnappees won't negotiate. Sounds like a perfectly standard two-party impasse! Only … those in the custody of those who would harm them are a third party. What about them?
All too often, in us/them conflicts, third parties are ignored, as if it were a purely black/white, binary world. It isn't. In politics, third parties are often what George Lakoff refers to as biconceptuals, people who have a worldview sometimes more informed by progressive elements of their identity, sometimes by more conservative ones. Almost all true 'swing voters' fit into this category. While Democrats may outnumber Republicans, it is still not possible to win broad election victories with Democratic votes alone. (It isn't even possible to consistently win ALL Democratic votes, for that matter.)
So while bashing 'morans' might satisfy a Schadenfreude element within us, what about all the third parties out there? Watching what we do? Examining how we behave? How we argue? How we fight for the things we believe in? Do they not matter? Do their votes not matter? Should we ignore their presence, their attention? Their role in the political process?
How many votes do we lose in a given election because we have indulged in behavior we shouldn't? (Or when allies (ostensibly on our side) view it as a two-sided debate only, and then indulge in such behavior?)
Yes, politics is a contact sport, of sorts. In part because that is the way our species has historically engaged. But is every contact good? Are violent ones? Or those that demonstrate emotional instability/win-at-all-costs fanaticism? For me the answer is no. I will not check my passion, my commitment at the door. Ever. I will not give up. Ever. But neither am I going to be found cussing out adversaries. Not because they don't deserve it - perhaps they do. But I won't do it because I know others are watching, others whose votes will play a major role in this coming and future elections. Because I don't care anything for winning one very small, very personal war.
I want to see all my friends be able to marry whomever they love! I want to see them enjoy equal rights and equal justice and equal opportunity! I want even the downtrodden to have good food and health care. I want those of voting age who are qualified to vote to be ALLOWED to vote without bs impediments being endlessly thrown in their path. I want the voice of every citizen to be as loud and as influential as the voices of the Kochs, or the owners of Hobby Lobby. I want our representatives to work on OUR problems, not those of tiny, privileged constituencies. I want our entire species to work on and take seriously the problem of climate change! I want our children to go to quality, safe, public schools. I want our retirees and service personnel to receive the benefits they EARNED.
Those are some of the battles I find worth winning, not smacking down some idiot with a bumper sticker, or who makes a comment that is nothing more than right-wing blather.
On to tonight's comments! Formatted by brillig, whom we wish safe travels to NN!
---
Brillig's ObDisclaimer:
The decision to publish each nomination lies with the evening's Diarist and/or Comment Formatter. My evenings at the helm, I try reeeeallllyy hard to publish everything
without
regard to content. I really do, even when I disagree personally with any given nomination. "TopCommentness" lies in the eyes of the nominator and of you, the reader - I leave the decision to you. I do
not
publish self-nominations (ie your own comments) and if I ruled the world, we'd all build community, supporting and uplifting instead of tearing our fellow Kossacks down.
From Mopshell:

In AlyoshaKaramazov's diary More Ridiculous Than You Thought - Boehner's Lawsuit Against POTUS, this thread in which skohayes considers the the consequences for Boehner should he back down on his lawsuit and Had Enough Right Wing BS misreads it.
From liberaldad2:

Saw this excellent Sunday comment by anon004 in lagertha's Saturday diary on Republican hypocrisy. Words to live by for those of us who are truly "pro-life".

brillig's note: while the diary is Saturday, the comment is from yesterday so I'm allowing it.
From aoeu:

A day late but not a dollar short, from anon004.
Some comment flags:


Flagged by The Marti, this pictorial comment from Horsefeathers that ... well go look at it! ::wink::

Flagged by SouthernLiberalinMD, this comment by HugoDog shows a George Benson video!

Flagged by Ian Reifowitz, this comment (with an electoral appeal) by equern has been invited into development as a full diary! We'll see!
From BeninSC:


This comment from high uintas recounts a story of Nurse Kelley I had not heard before! Funny!
Top Mojo for yesterday, July 13th, first comments and tip jars excluded. Thank you mik for the mojo magic! For those of you interested in How Top Mojo Works, please see his diary FAQing Top Mojo.

1) That "Israel hater" or "anti semitic" thing by CwV — 212
2) 18 U.S. Code 871 by Navy Vet Terp — 158
3) It's a shock Gregory hasn't been fired. by Voodoo king — 155
4) Gregory's Shortcomings.... by dweb8231 — 109
5) the sunday morning network head shows by anna shane — 108
6) Yep, I've Made a Number of These Points Myself by Gooserock — 103
7) High marginal tax rates raise business investment by Dallasdoc — 100
8) What a great diary! by gulfgal98 — 89
9) I would term this more a massacre by OIL GUY — 86
10) This is in no way "a war." It is a modern by YucatanMan — 85
11) I'm shocked at the reasoning being by LaFeminista — 84
12) Wow, where to start with your comments! by snoopydawg — 83
13) Someone asked me if I had an "official or even by Flyswatterbanjo — 81
14) Oh you mean the move or you die leaflet by LaFeminista — 81
15) It's not a shock to me by Jjc2006 — 77
16) There have been numerous by gchaucer2 — 75
17) There is always a solution, to any problem. by David Harris Gershon — 74
18) Maybe Just Keeping a Slot Unavailable to Anything by Gooserock — 72
19) Or maybe they are excellent students. by Rikon Snow — 72
20) Please tell me the Secret Service by Constant Comment — 72
21) I'm not an Israel hater. by MrJayTee — 72
22) unfortunately it means the words become meaningles by Mindful Nature — 72
23) Don't assume they're not... by Bill W — 69
24) This is especially ironic... by gf120581 — 68
25) sekritarmy is tired of being toyed with. by kerflooey — 68
26) After another "If it's Sunday, it's John McCain" by Phoebe Loosinhouse — 68
27) This is war like the massacre at Wounded Knee was by dallasdunlap — 64
28) #sekritarmy: Back from leave and ready for duty by Elizaveta — 63
29) excellent by Debbie in ME — 62
30) Ahhh... Dogs and entertainment. by muddy boots — 59
Top Pictures for yesterday, July 13th. Click any image to be taken to the full comment. Thank you jotter for the image magic!