The Daily Bucket is a regular series from the Backyard Science group. Here we talk about Mother Nature in all her glory, especially the parts that live nearby. So let us know (as close as you are comfortable) where you are and what's going on around you. What's the weather like? Seen any interesting plants, bugs or critters? Are there birds at your feeders? Deer, foxes or peahens in your yard? Seen any cool rocks or geological features? Post your observations and notes here. And photos. We like lots of photos. :)
Something I've become fascinated with is the small world of insects. It is all around us but, unless we look very closely, it goes unseen. I recently spent some time with just one type of wildflower, the fleabane,
Erigeron sp
, to see what I could see. Follow me over the orange egg case to see my findings!
First, this muddle of petals: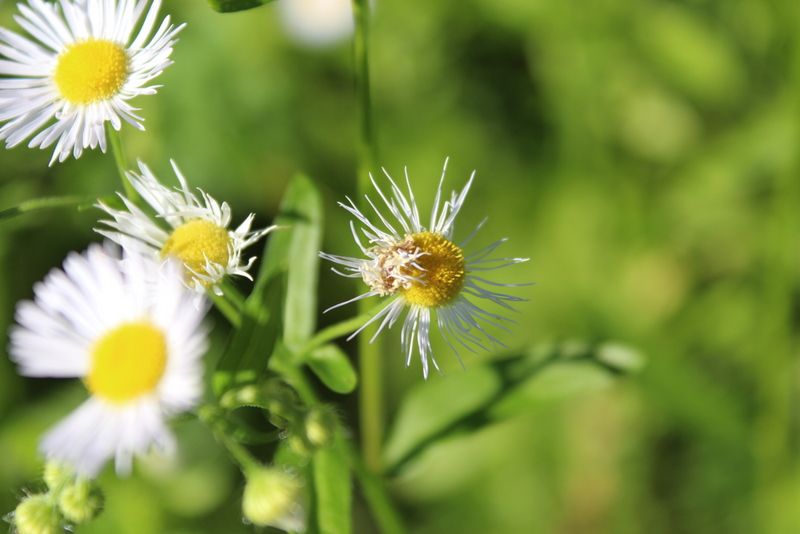 Looks like a few dead petals, right? Look closer: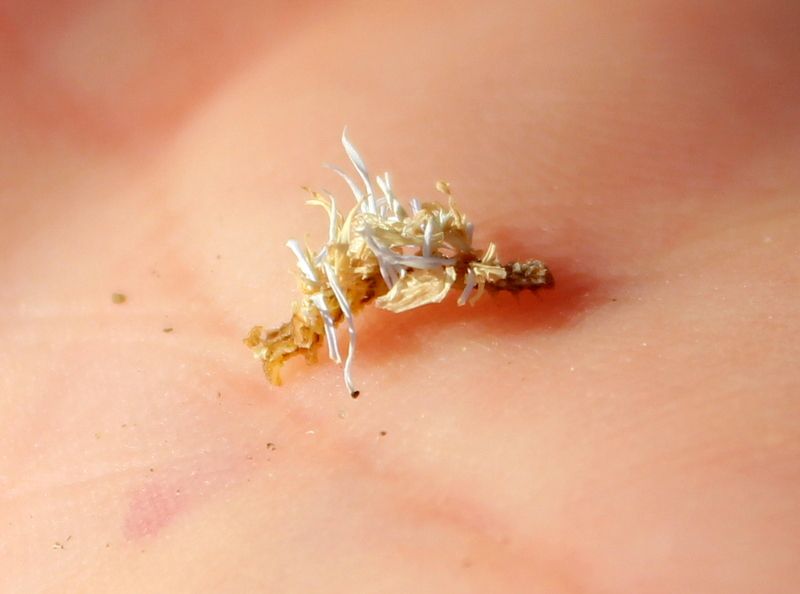 How cool is that?? This wonderful, small creature is known as the wavy-lined emerald caterpillar, Synchlora aerata. The Wiki link shows the adult moth it turns into - beautiful! It lives on various composite flowered plants, clipping the petals off and gluing them to its back for camouflage. The first time I saw one, it was on a yarrow plant. This time, a fleabane.
Next, a flower longhorn beetle: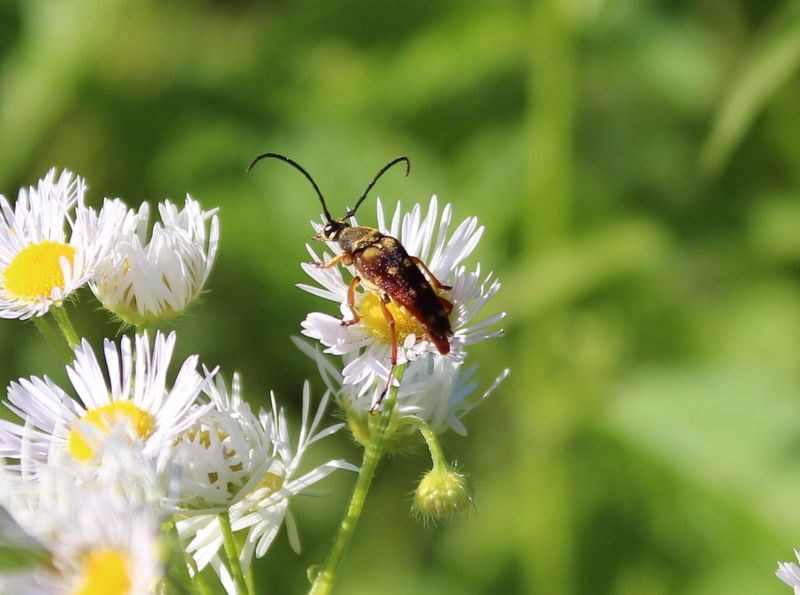 I have to admit, I was unable to find an ID on this little guy. There are only about a trillion longhorn beetles, give or take a few. If anyone has any input, it would be much appreciated (I'll write it down this time, too - I promise! ;) )
Just for cuteness sake, an adorable little grasshopper. He hasn't grown his wings yet, but he sure can jump!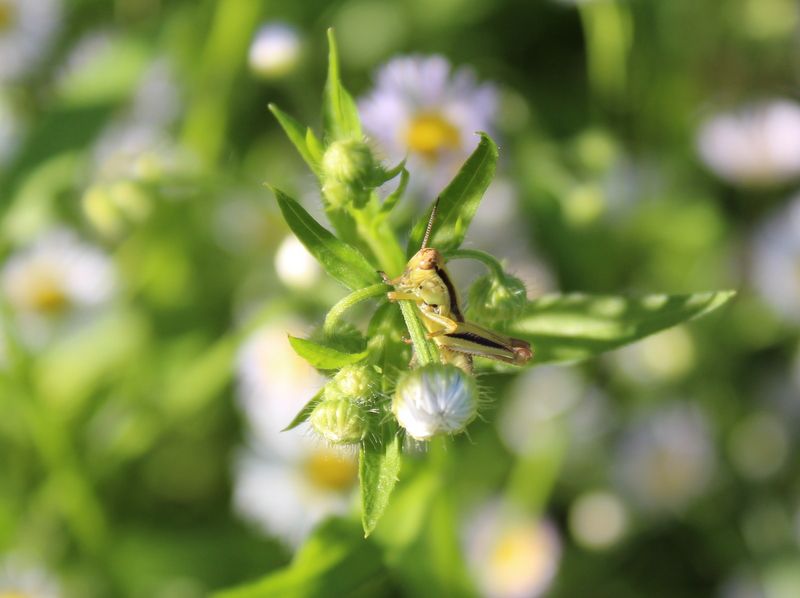 Somewhat less cute, a ladybug prepares for lunch:
Sadly, this is an Asian ladybug, Harmonia axyridis, an invasive insect which threatens our native ladybugs. The Lost Ladybug Project has a great deal of information about ladybugs and I used their identification PDF to ID my little friend. Even if it is an alien, it's more than welcome to an aphid lunch, but I wish it had been a native 9-spotted.
Lastly, another mystery. Some kind of fly, certainly, but I haven't come up with the specifics.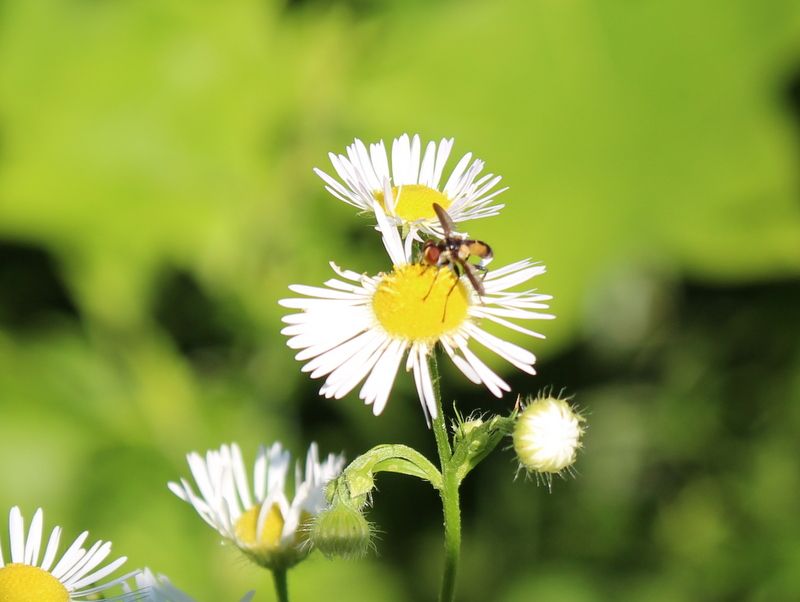 What bugs are you seeing in your part of the world? Any mystery bugs for folks to identify?
"Spotlight on Green News & Views" is posted every Saturday at 1:00 pm Pacific Time and Wednesday at 3:30 on the Daily Kos front page. It's a great way to catch up on diaries you might have missed. Be sure to recommend and comment in the diary."