A couple of days ago, John Boehner wrote an op-ed "Obama trampling Constitution" for our local paper.
Jerry Mouch, a friend who has known Boehner for over 50 years, wrote a letter to the editor in response that is worth every second of the 2 minutes it takes to read.
Mouch wrote:

You've got nothing more pressing to do than sue a president who was elected twice by the majority of voting Americans?

You say "the majority of Americans are frustrated." I agree, but not with this president. They're frustrated with the childishness of those purporting to serve all the American people.

The majority of Republicans are frustrated. Sure, I get that. But everything shouldn't come to a halt because you don't control the White House.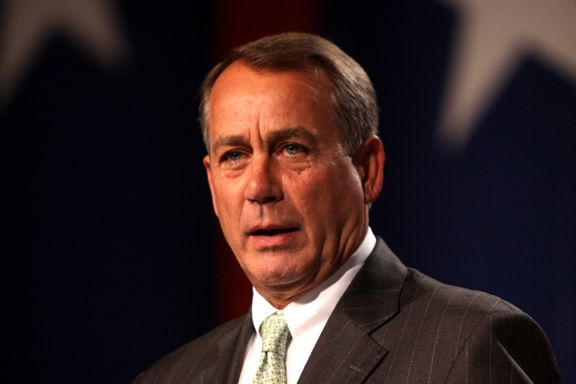 Here's the Cincinnati Enquirer link for the full letter.