No, no, not all those illegal aliens hopping our border, stealing our jobs and spreading the ebola. What Creationist Ken Ham is on about are those heathen godless space aliens.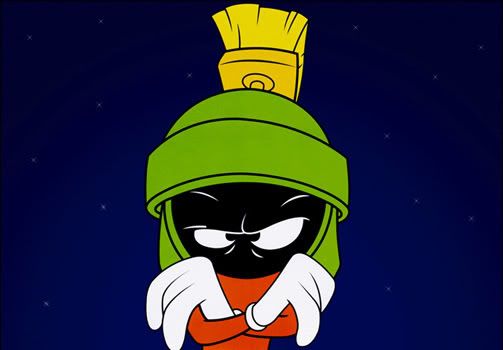 Life did not evolve but was specially created by God, as Genesis clearly teaches. Christians certainly shouldn't expect alien life to be cropping up across the universe.

Now the Bible doesn't say whether there is or is not animal or plant life in outer space. I certainly suspect not. The Earth was created for human life. And the sun and moon were created for signs and our seasons—and to declare the glory of God.

And I do believe there can't be other intelligent beings in outer space because of the meaning of the gospel. You see, the Bible makes it clear that Adam's sin affected the whole universe. This means that any aliens would also be affected by Adam's sin, but because they are not Adam's descendants, they can't have salvation.

Jesus did not become the "GodKlingon" or the "GodMartian"! Only descendants of Adam can be saved. God's Son remains the "Godman" as our Savior. In fact, the Bible makes it clear that we see the Father through the Son (and we see the Son through His Word). To suggest that aliens could respond to the gospel is just totally wrong.
That was some deep thinkin' there, Ken. It's just a damned pity that you didn't bring this up during your
debate
with Bill Nye the Science Guy. That tête-à-tête could have used the laughs.
Just when you think these wacky-ass extremists can't get any more wacky-assed, along comes Ken Ham to remind us that there is no nonsense too nonsensical for them to tackle. Now even Marvin the Martian is under attack and explicitly excluded from spending eternity with the loving God of Ken Ham.