David Pakman on ex-gay activist Matt Moore getting busted last year on the gay male hook-up site, Grindr.
But First, A Word From Our Sponsor: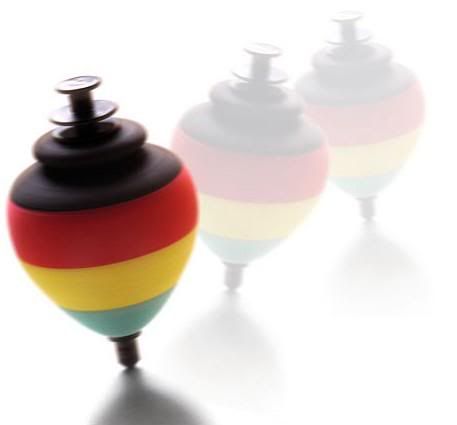 Top Comments recognizes the previous day's Top Mojo and strives to promote each day's outstanding comments through nominations made by Kossacks like you. Please send comments (before 9:30pm ET) by email to topcomments@gmail.com or by our KosMail message board. Just click on the Spinning Top™ to make a submission.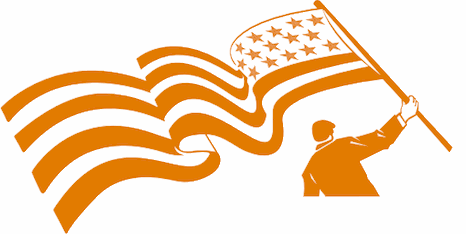 Make sure that you include the direct link to the comment (the URL), which is available by clicking on that comment's date/time. Please let us know your Daily Kos user name if you use email so we can credit you properly. If you send a writeup with the link, we can include that as well. The diarist poster reserves the right to edit all content.
Please come in. You're invited to make yourself at home! Join us beneath the doodle...
In February of 2013, one of the Christian Right's golden boys in the ex-gay therapy movement, 25 year old Matt Moore, was caught cruising men on Grindr, the premier on-line cruising site for men looking for sex with men. While it didn't come as a shock to the gay community, it did afford activists working to stop the cruelty of ex-gay therapy a shining example of how such therapy is doomed to failure and a life led in bitter self-loathing.
As the story went national, gay people weighing in on the matter showed reactions ranging from deep hostility to sympathetic pity. Many people were calling for understanding and compassion for Moore who has used his blog to express the conflict that rages inside of him, always landing on the rejection of his sexuality for his religious beliefs. He is honest about his attraction to men while maintaining that it rubs God the wrong way and he better just stop it right now.
This passage from his blog last July titled How Christians Do and Don't Hate Themselves gives you some insight into just how deeply conflicted this man is.

So in one sense, I do hate myself. But by hating myself, in reality, I am doing the most loving thing for myself. I deny my flesh and set my mind on the Spirit because there is more joy for me in doing that than there is in me not doing that. I pick up my cross and follow Jesus because I know that while even though this narrow path will surely involve suffering and sacrifice, the end destination is fullness of joy and life forever.
Finding joy in hating yourself is twisted and sad. Take a look at
another passage
from his blog written shortly after he was busted for hunting for a little gay num-num.
This has been such an intense time of questioning. Some days I have convinced myself that the Bible is not the ultimate source of truth, and that there was nothing wrong with being gay. But even on those days, I still couldn't be happy… because I was deeply afraid. Afraid that at any moment God could and would justly strike me down and cast me into hell—-because somehow, no matter how hard I tried to silence it, there has remained a small voice in the back of my mind that will not allow me to reject the Bible.
Even though I despise his activism on behalf of ex-gay therapy, I cannot read those two examples of his tortured mind without feeling sad for the man. However, if he were just suffering for his self-perceived sins without trying to drag others down with him, he would be a person to be pitied. But he is not. He is a person to be strongly countered.
In a post on Barbwire today, Moore had some dangerous advice for parents about the gays, warning that they must teach their small children to hate gay people even if one day they discover they are gay themselves.
Although I had been unaware of the meaning of the term, I did already know that I was drawn toward other boys instead of girls. I knew that I was gay. And now I knew that it was wrong, it was a sin, I was a sinner……and I shouldn't ever tell anyone.

You will have to explain homosexuality to your kids….your young kids that you don't think are — and probably really aren't — ready to hear about it. You will have to tell them that the things they are seeing are sinful and not in God's design of how romantic relationships are to function.

Explain to your kids the fall of our first parents. They will go to school and hear that homosexual feelings aren't a choice. You need to make sure that they know that because of the sin of our first parent's in the Garden of Eden, we all experience feelings — feelings that we don't choose to feel — toward things that are evil and opposed to God's design for how we are to live out our lives. Your kids need to understand that just because something feels right, that doesn't mean that it is right. They need to understand what it means to be the children — the fallen, sinful, broken and God-opposed children — of Adam and Eve.
It's a pattern of abuse repeating itself, being recommended and encouraged by someone who knows full well the damage being done. Whatever measure of pity I once felt for this painfully troubled young man is overridden by my desire to see that no child is ever put through what Matt Moore would see them put through. I'm thinking of the children, just not in the lurid way the Christian Right claims I think about the children.
Now on to Tops!
TOP COMMENTS
July 26, 2014
Thanks to tonight's Top Comments contributors! Let us hear from YOU
when you find that proficient comment.
From Tara the Antisocial Worker:
In Chrislove's Kitchen Table Kibbitzing diary, Cai has a funny, slightly off-color story about messing with sexist expectations.
From TrueBlueMajority:
Nominating hilarious exchange about Rand Paul's "minority" status found in Denise Oliver Velez's diary What not to say to black people when you are Rand Paul.
From Puddytat:
Rikon Snow exposes the snarky truth in Meteor Blades's diary This week at progressive state blogs: Stalking HRC, attacking DeFazio in OR, attacking White in LA.
From BeninSC:
Tara the Antisocial Social Worker made this comment in Top Comments last night, and I liked it so much I am submitting it anew! It's like taking the fine old Joplin lyric, 'Freedom's just another word for nothing left to lose,' and changing it to "Freedom's just another word for nothing left to hose.' I also love the framing of her word 'ammosexuals,' to describe profane weapon nuts. I do not know if it is her original creation, but it is new to me and terrific! Thank you, Tara!
From Steveningen:
In One Pissed Off Liberal's diary glorifying war is a sin, Celtic Merlin gives us this excellent comment. Let there be peace indeed.
TOP PHOTOS
July 25, 2014
Enjoy jotter's wonderful PictureQuilt™ below. Just click on the picture and it will magically take you to the comment that features that photo. Have fun, Kossacks!