Umaru Fofana and Adam Bailes bring us the sad news that Sierra Leones' top specialist in Ebola and viral hemorrhagic fever diseases, Dr. Sheik Umar Khan, died of Ebola after being exposed by one of the more than 100 patients he has heroically cared for. Their article, Top Ebola Doctor Dies Of Disease, also tells that the World Health Organization has announced the death toll from the Ebola outbreak in Guinea, Liberia, and Sierra Leone is up to 672, including dozens of local health workers and the news of the infections of two American medics in neighboring Liberia.

The death of Sheik Umar Khan, who was credited with treating more than 100 patients, follows the deaths of dozens of local health workers and the infection of two American medics in neighboring Liberia, highlighting the dangers faced by staff trying to halt the disease's spread across West Africa.

The 39-year-old Khan, hailed as a "national hero" by the Health Ministry, had been moved to a treatment ward run by the medical charity Medecins Sans Frontieres in the far north of Sierra Leone.

"It is a big and irreparable loss to Sierra Leone as he was the only specialist the country had in viral haemorrhagic fevers," said the chief medical officer, Brima Kargbo.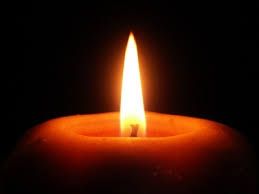 No one can replace him. Dr. Khan was the only expert in Ebola Sierra Leone had. The alarming number of health workers becoming infected with Ebola despite extensive protocols for precaution, and wearing Personal Protective Equipment, adds extra challenges at a time when Western Africa already has a shortage of trained medical staff, and severely inadequate health care infrastructure.
Many of the Ebola treatment centers in Guinea, Liberia, and Sierra Leone or nothing more than tents over mud floors with a few cots for patients to sleep on. Most seem to have no electricity, running water, or sewage systems. Four of the poorest nations in the world are in Western Africa.
A spokesperson for President Obama said he is receiving updates about the outbreak and that U.S. agencies have stepped up their aid and containment efforts.
Several major airlines have suspended flights to and from Liberia and Sierra Leone, including Nigeria's largest carrier, Arik Air, and Western Africa's Asky.
How tremendously sad and worrisome. May Dr. Khan Rest In Piece. Our prayers and best wishes are with him, his loved ones, and all the West Africans afflicted with Ebola Viral Disease, caring for patients, or struggling to contain this terrible outbreak.
4:36 PM PT: By Jacque Wilson, of CNN reports Ebola fears hit close to home, telling the story of Patrick Sawyer, the first American death from Ebola, in this outbrea, who collapsed in the airport in Lagos, Nigeria coming from Liberia.



But when he landed in Lagos, Sawyer, 40, collapsed getting off the plane. He had been infected with Ebola in Liberia, where he worked as a top government official in the Liberian Ministry of Finance. ... Sawyer was isolated at a local Nigerian hospital on July 20. He died five days later.

Up until this past week, the Ebola outbreak had been contained to three West African countries: Guinea, where it began, Liberia and Sierra Leone. Sawyer is the first known case outside of these three countries.


Last week, two American aid workers in Liberia's capital city, Monrovia, were confirmed to have the disease. Doctors and medical staff are particularly vulnerable to the virus because it spreads through exposure to bodily fluids from the infected. It can also spread through contact with an object contaminated by an infected person's bodily fluids.

6:19 PM PT: This is a comment I wrote from below.
Tremendous fear, lack of education (I mean none, zero years of schooling in some areas) and misinformation especially in rural areas have led to rumors that Ebola is a myth white Europeans are spreading so they can harvest body parts of Africans.
Sierra Leone and Liberia are still recovering from gruesome civil wars, and military coups in which thousands slaughtered each other, sometimes which machetes. So I read that some in eastern Liberia believe the health care workers are in conspiracy with the government to commit genocide of the tribes in the west before the next census in order to can extra Congressional seats for the political party of the Government.
In rural Guinea health care workers were attacked by mobs of villagers taking their loved ones out of both Warehouse 1 and Warehouse 2 (where proven cases of Ebola are kept,) because villagers feared their loved ones were being exposed to Ebola in Warehouse 1, which might have been true.
Anyone who comes down with flu-like symptoms are first taken to a large holding cell, to see if their disease develops into Ebola, at which time they are taken to Warehouse 2.
In the first warehouse one might be in a large room with 60 other patients half of which have Ebola and half only the flu - a least, when they came in.
Nurses and doctors can not change their entire PPEs as they bring water, food, and care for patients. This situation may have been improved, or even exaggerated. I have no direct information reports, only what I read in reports and articles.
It is tremendously tragic. MSF already last month said their resources have been overwhelmed and there were not even able to send teams to new areas.
In large regions fo rural Guinea, villagers will not allow health care workers or government officials to even enter the villages, or travel through the roads that go through the villages, so vast areas are inaccessible and no one knows what is even happening there.
Last month, reports described investigative teams arriving in some villages to discover them to be completely abandoned, and finding a few huts with the dead bodies of entire families which caused everyone else in the village to flee.
Many, and perhaps even most, of these areas have no running water, electricity, sewage systems, telephones, or paved roads.
The average annual per capita health care spending in Liberia and Sierra Leone is $8 and $14. Yes, this is not a misprint, or missing digits. $8 a year per person. One county had 1 doctor per 100,000 people.
So when I wrote that Dr. Khan can not be replaced, I was not being sentimental. He was apparently the only Doctor which expertise in treating Ebola and other Hemorrhagic diseases in the whole country.
We are looking a several of the 10 poorest countries on the planet. 4 of the 10 poorest countries in the world are right here in Western Africa which I believe is the poorest region in the world. I remember reading a report about 30 years ago that indicated Mali' average annual per-capita income would be the equivalent of $241 a year - if they had money.
My two previous articles about Dr Khan which include more personal information, as the second article describes the personal protective gear and some of the issues, including how Dr Khan was probably infected.