A daily series, Connect! Unite! Act! seeks to create face-to-face networks in each congressional district. Groups regularly socialize but also get out the vote, support candidates and engage in other local political actions that help our progressive movement grow and exert influence on the powers-that-be. Visit us every morning at 7:30 A.M. Pacific Time to see how you can get involved. The comment thread is fun and light-hearted, but we're serious about moving the progressive political agenda forward.
Do YOU listen to Kagro in the Morning?
KiTM is Kagro in the Morning, the Weekday Daily Kos political talk radio show. Yes, Monday through Friday 9-11 Eastern Time, you can either listen LIVE or (along with
about 60,000 other people) you can download the podcast (for free) via a variety of methods OR view online directly from the KiTM Library at kagrox.libsyn.com.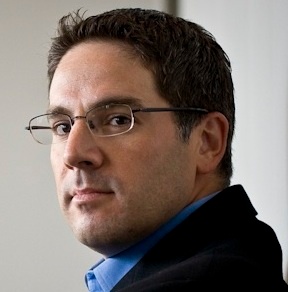 KiTM produces a podcast which you can download for free via the Sticher App on your smartphone or tablet and from Amazon.com for Android phones and tablets. You can also access KiTM via Stitcher Radio online for your computer
My favorite way to peruse the podcasts is here, because this link allows you to SHARE them via Social Media.
You can see the KiTM diaries on Daily Kos HERE.
The Host of KiTM is the former Kagro X (now known by his actual name, David Waldman). Regular show visitors are Dr. Greg Dworkin, the Daily Kos User formerly known as DeminCT (also known as @DemFromCT on Twitter) and Armando Llorens (once known as the angriest User on Daily Kos, nowadays he's mostly angry at the Tea Party, which is a good thing). Recent podcasts have featured Spedwybabs & Joan McCarter.

Here's what you missed JUST on July 25, 2014:

Don't say I never did anything special for you! Although I couldn't put together a genuine live show today, I stayed up late and recorded you an ALL NEW KITM, so I wouldn't leave you hanging on a Friday! Lots included in the show, like Spedwybabs' simple & helpful pointer for how to help with the Detroit water crisis; lots and lots of Halbig & King follow-up; and the House lawsuit against Obama inches forward. Also, the craziest gun story of the day: the MN man who shot a 17yo neighbor because she asked him to stop riding his lawnmower over her property. And the NRA imagines a "gun-required" world. The financiers are securitizing farmland and crops. What could go wrong? Turns out none of these big mouths ever "goes Galt." And they're also lying about the connection between corporate performance and their giant paychecks. Shocker.

Direct download: July_25_2014_64.mp3
FYI
: Did you know that by downloading the podcasts via the Stitcher App you could be donating MONEY to Daily Kos? Yes, that's right, listen to some of the brightest (and often funniest) crowd on daytime's Daily Kos Radio crew on the Kagro in the Morning Show and drop a few coins of the realm into the coffers of Orange Territory.
So if you are a commuter with an iPod, a smartphone, a tablet with wi-fi or a portable hotspot WHY ARE YOU MISSING THE BEST PROGRESSIVE LIVE TALK RADIO SHOW ON EARTH every weekday morning or anytime, via podcast?
I guarantee you, David Waldman is worth listening to.




Just for fun, I'll add this Daily Kos Factoid
I wonder why one of the few places you can find a listing of the old UID monikers of a lot of the Daily Kos early staff & writers is the old Daily Kos FAQ?
BarbinMD [Barbara Morrill] @BarbinMD on Twitter
Darksyde [Stephen Andrew] @SAndrewDKos on Twitter
DavidNYC [David Nir] @DavidNir on Twitter
DeminCT [Greg Dworkin] @DemFromCT on Twitter
Devilstower [Mark Sumner] @Devilstower
DHinMI [Dana Houle] @DanaHoule on Twitter
Hunter [Michael Lazzaro] @HunterDK on Twitter
Georgia10 [Georgia Logothetis] @glogothetis on Twitter
KagroX [David Waldman] @KagroX on Twitter
Mcjoan [Joan McCarter] @joanmccarter on Twitter
Meteor Blades [Tim Lange] @Meteor_Blades on Twitter
MissLaura [Laura Clawson] @LauraClawson on Twitter
Plutonium Page [Page van der Linden] @plutoniumpage on Twitter
SusanG [Susan Gardner] @SusanGDailyKos on Twitter
Trapper John [Jake McIntyre] @jakemcintyre on Twitter
Adam B [Adam Bonin] @adambonin on Twitter

Latest Updates on Kossack Regional Meet-Up News Can Be Found Below the Orange Group Hug.
Let's Build Communities!

Our team is here to provide support and guidance to new and existing volunteer leaders of each regional and state group, helping them with recruiting, organizing and executing social and action events.
We invite you to join in this effort to build our community. There are many ways to pitch in.
If there isn't a group to join near you, please start one.

Instructions on HOW TO FORM A NEW DAILY KOS GROUP

List of All Existing Meatspace Groups




Where the Kogs Are: Index/Directory of the 130+ Localized Daily Kos Groups






---


THINK GLOBALLY, ACT LOCALLY

Connecting Kansas:
Democrats Unite in Emporia
by tmservo433 ♥ for Kansas & Missouri Kossacks
So our latest hero, tmservo433 provides a great re-cap to the event we promoted here for him.

At the time Paul Davis spoke, I had an in room headcount of 166, which is a heck of a turnout. Sam Brownback couldn't bring in 200 in the Kansas City Metro when Rick Santorum came to town.
Kossacks showed up. Several Kossacks were in the hall, as well as individuals who noticed I still had on my Netroots gear, and were happy to come and tell us how they are working for change in our communities.
tmservo433 is doing great work seeking out Kossacks and moving his state's progressive agenda forward.
Please visit tmservo433's diary for more photos! Enjoy! You can still REC it. You can join Kansas & Missouri Kossacks by sending a Kosmail to tmservo433.


Los Angeles Kossacks June 28th Meetup Report
by susans ♥ for Los Angeles Kossacks
The Los Angeles Kossacks ranks have increased by 40% in the last few months. New members attended the latest recreational field trip to see the retired space shuttle Endeavour at the California Science Center in Exposition Park near downtown Los Angeles.
Back Row L-R: Vyan, Chiwere, susans, Otoelbc, mommyp00ka, Ducktape
Front Row L-R: Robin, 714day, Little Loner, Moody Loner, jakedog42 and grandaughter, SanFernandoValleyMom
Please visit susans's diary for details on the Space Shuttle. You can still REC it. You can join Los Angeles Kossacks by sending a Kosmail to susans.

Event Organizers! Please contact wink from Netrootsradio.com by KosMail to schedule airtime with them to live broadcast the date of your Event. Wink & Justice will then promote it on The After Show radio program!

Monday, August 4th

Asheville Kossacks Connect for Lunch Before Moral Monday's Event with Reverend Barber!
Followed by a stroll through downtown to the Mountain Moral Monday event

TIME: 2:00 PM
LOCATION: Rosetta's Kitchen
111 Broadway St • Asheville

ORGANIZER: Send randallt a kosmail to attend.

RSVPs:
1. randallt
2. davehouck
3. Joieau
4. DawnN
5. Lamont Cranston
6. Gordon20024

Maybees:

Latest diary: [Waiting for linked diary]


Saturday, August 9th

Northern & Central Florida Kossacks Meet-up
with (D) DC Koller who is running for House Representative against Rich Nugent

TIME: 10:00 AM
LOCATION: Vetwife's Home
Kosmail Vetwife for address • Inverness

ORGANIZER: Send Vetwife a kosmail to attend.

RSVPs:
1. Vetwife
2. Vet
3. Gordon20024
4. nancyjones
5.

Maybees:

Latest diary: Attention Florida Kossacks !!!

Saturday, August 9th

Kansas Missouri Kossacks Picnic - Local Candidate Speaks
Meet at the Hays city park to enjoy a free hamburger/hotdog/watermelon feed. Jim Sherow along with other local candidates will be speaking.

TIME: NOON
LOCATION: Municipal Park
1st and Main • Hays, Kansas

ORGANIZER: Send tmservo433 a kosmail to attend.

RSVPs:
1. tmservo433
2. Skohays
3.

Maybees:

Latest diary: Major Kansas Events: Your Chance to Change a State



Saturday, August 9th

LA Kossacks Meet-up

TIME: 2:00 PM
LOCATION: Guild Restaurant
611 W. 7th St • Downtown Los Angeles

ORGANIZER: Send susans a kosmail to attend.

RSVPs:
1. susans
2. Shockwave
3. navajo
4. Meteor Blades
5. Knucklehead
6. SanFernandoValleyMom
7. Otoelbc
8. Chiwere
9. Vyan
10. 714day
11. Ducktape
12. Mugwump Blues
13. Just Saying
14. Just Saying's friend
15. Panorama City Chick
16. jakedog42
17. Santa Susanna Kid
18. La Gitane
19. Susan from 29
20. gmats

Maybees:

Latest diary: Los Angeles Kossacks June 28th Meetup Report


Saturday, August 16th

DC Kossacks Meet-up

TIME: Noon
LOCATION: National Mall
at the Smithsonian Metro stop • Washington DC

ORGANIZER: Send NinthElegy a kosmail to attend.

RSVPs:
1. NinthElegy
2.
3.

Maybees:

Latest diary: [Waiting for linked diary]


Sunday, August 24th

NYC Kossacks Meet-up

TIME: Noon
LOCATION: Spitzer's Corner
101 Rivington Street (Ludlow) • NYC

ORGANIZER: Send kathny a kosmail to RSVP

RSVPs:
1. kathny
2. belinda ridgewood
3. rubyr
4. joanbrooker
5. mconvente
6. ericlewis0
7. No Exit
8. sidnora
9. gchaucer2

Maybees:
BaritoneWoman
jfdunphy
David Nir


Latest diary: NYC Meetup Sunday August 24 at Spitzer's





Pikes Peak Region Kossacks




Saturday, September 13th

Pikes Peak Region Kossacks Inaugural Meet-up!

TIME: 6:30 PM
LOCATION: Panera Bread
7344 North Academy Boulevard (general address) or 7351 Atlas Walk Way (mall address) • Colorado Springs

ORGANIZER: Send thanatokephaloides a kosmail to attend.

RSVPs:
1. thanatokephaloides
2. tmservo433 (visiting from Kansas)
3.

Maybees:

Latest diary: Our First Meeting: An Announcement

navajo maintains the above event list. Kosmail her if you have any diaries
about your event or if you have changes or additions.

EVERYONE is welcome, tell us what you're working on,
share your show and tell, vent, whatever you want.
This is an open thread. Nothing is off topic.