Greetings!
And welcome to another installment in my series of photo diaries from my trip to Poland-- serving double duty as an open thread diary for the Street Prophets group. Once again I find myself clacking away at the keyboard of our bitsy netbook completely unprepared for creating a wondrous, informative diary. But I should be able to sling a few photos at you. This summer is pretty packed and I'm not finding much time for visiting Daily Kos or any other of my online haunts. Next week I'll probably be in Budapest, Hungary and the week after that lounging around a thermal water park in Slovakia...
This week I'm enjoying the company of my little family, off in the country, keeping out of the rain. Actually today was the first day all week that we didn't get any rain. There's still a few hours left though. I spent much of the day installing a new lining in my woodfire kiln. Slowly gearing up for a firing near the end of August.
As for Warsaw, well-- I'd better get those photos embedded and add a bit of commentary...
I went to Poland ignorant and I returned home ignorant, but I learned a few things so perhaps I'm a little less ignorant. I'd known that Warsaw lost its historic heart in World War II and that after the war it was rebuilt from floorplans and photographs.
So all the buildings that lined the central square in the Old Town were actually reconstructed.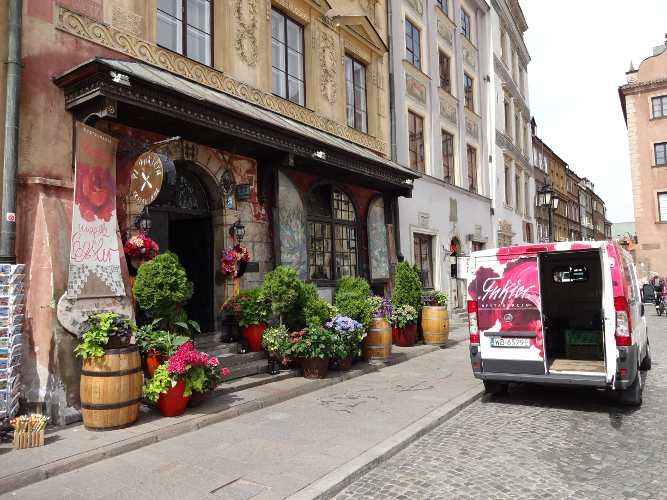 What I hadn't known about was the Warsaw Uprising. Over 63 days the members of the Polish Resistance struggled to free Warsaw from the Nazis. An estimated 200,000 Poles were killed and what little of the city survived the Nazi bombers and artillery was systematically plundered, burned and dynamited.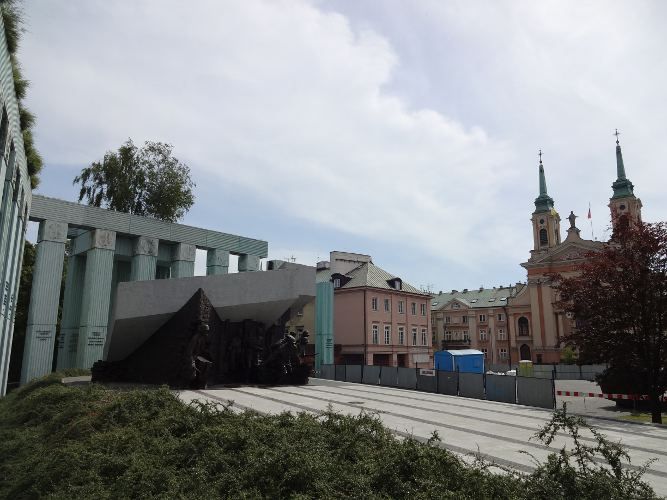 With monumental monuments to the Uprising being among the first things I saw of the city (once I had parked the car and could actually look around at something other than the cars of fearless Polish drivers and road and traffic signs), this horrific chapter of history and the defiant rebuilding of the city that followed was always coloring my thoughts as I walked through a city that has itself become a monument...
And yet the public library didn't look that much like a mausoleum. It might have had something to do with the brightly colored pegasi galloping over the lawn.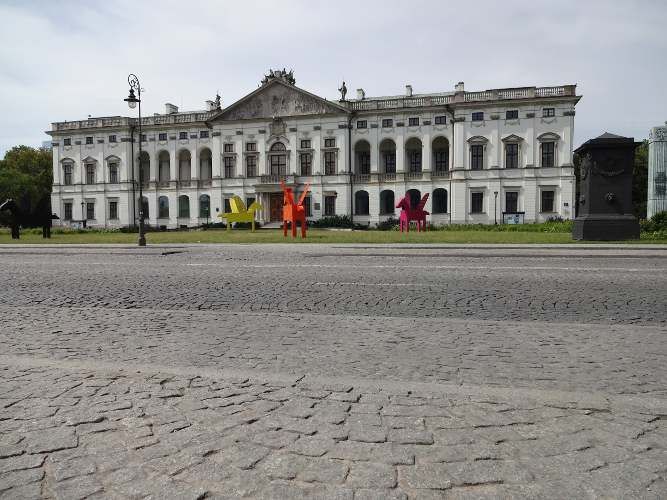 For me, the soul of Warsaw was a flash of bright wings against a theater backdrop.
A spotted horse...

A bell in the street...

I went to Warsaw for a wedding. Despite her best efforts to remind me of mortality and inhumanity--


Warsaw was light...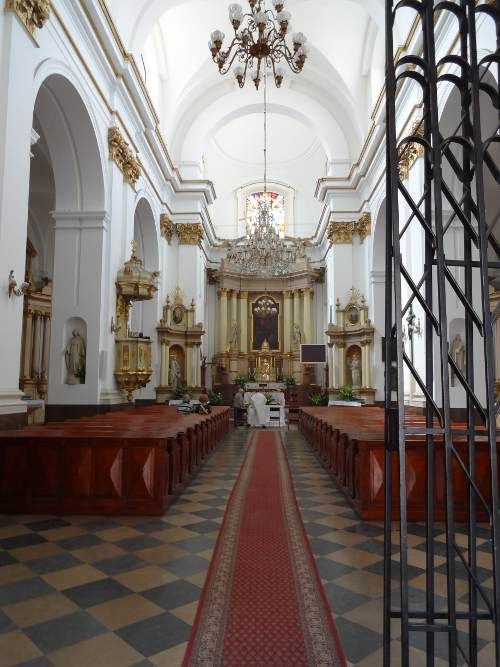 and bright.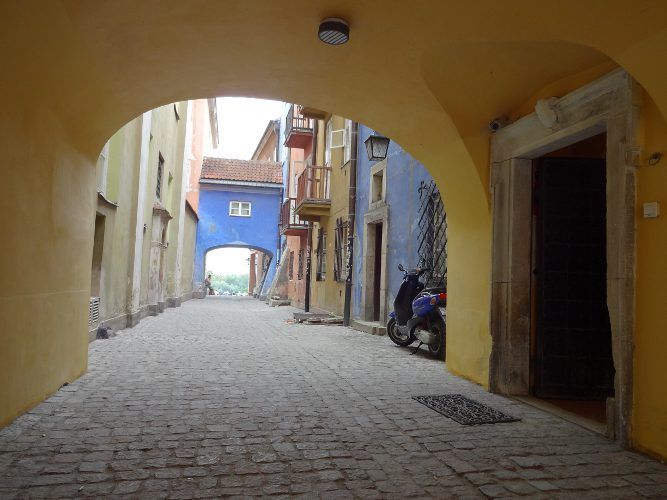 It seemed to me to be the perfect setting for a wedding.