Good morning, and I may have Audrey III in the back yard. Welcome to Saturday Morning Garden Blogging.
We've had more weirdly cold weather in Denver this past week, along with a healthy and extended dump of rain.
One July 30 we set a record low-high, with the temperature topping out at 62° — a whopping 5° higher than the overnight low.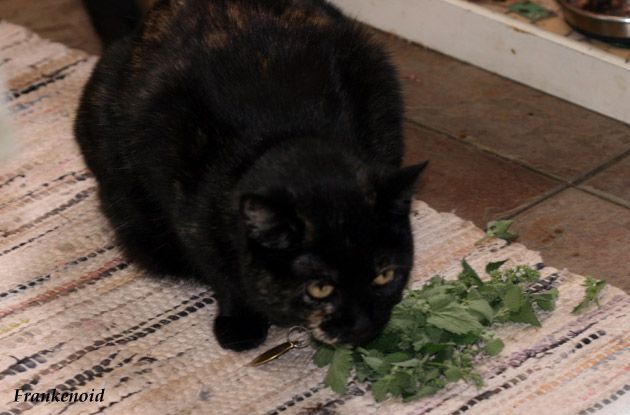 Along with the cold came thunderstorms. We had tornado warnings, and at one point the entire state, except the farthest northeast corner, were under flood watches and warnings.
My area of Denver received about 3.5 inches of rain during the storm and now the weeds are growing like, well, weeds.
Also growing mightily is the volunteer catnip I let grow at the edge of the back deck, since little else will grow there. Arwen the Terrible adores the fresh, tender catnip flower buds to the extent that she'll glare down the other cats to guard her stash, although she usually defers to, well, anything that moves.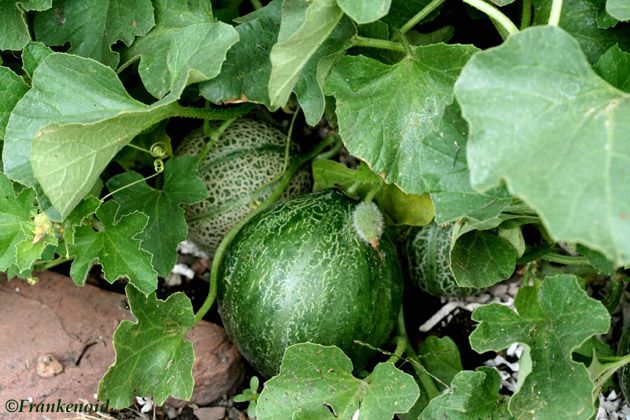 Also growing — and taking over! — are the melons. The milk sprays have been effective in keeping powdery mildew at bay, and the pictured Minnesota Midgets are progressing nicely. I have two other varieties that are a couple of weeks behind these early season melons. I hope the midgets are a tasty melon as I very much appreciate the short growing season.
We've also been eating the mighty Kossack Kohlrabi — and yes, that really is the name of the variety. They'll grow to large size without becoming woody. I think I'm going to try shredding a softball sized one and make coleslaw with it.
The tomatoes hate the cool and cloudy weather; the vines are loaded with green tomatoes, but only a handful of cherry tomatoes have ripened.
The hunt for Japanese beetles continues on a daily basis; they have decided that the rugosa hansa is the tastiest damned rose in Denver. I've been checking other roses both on our property, and through the neighborhood. There's light damage on a few leaves, and I actually saw a beetle on one rose bush across the street — while I'm still getting a dozen at a time on the rugosa hansa. I'm guessing that's because it's the most fragrant rose around?
That's what's happening here. What's going on in your gardens?