But First, A Word From Our Sponsor: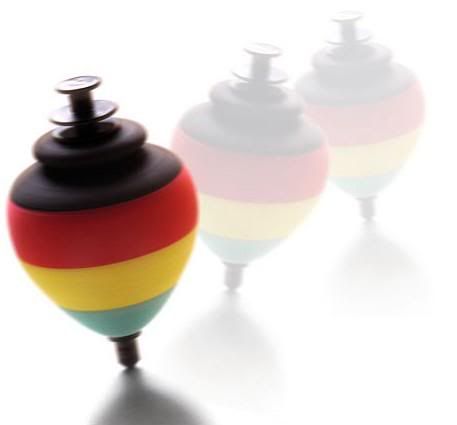 Top Comments recognizes the previous day's Top Mojo and strives to promote each day's outstanding comments through nominations made by Kossacks like you. Please send comments (before 9:30pm ET) by email to topcomments@gmail.com or by our KosMail message board. Just click on the Spinning Top™ to make a submission. Look for the Spinning Top™ to pop up in diaries posts around Daily Kos.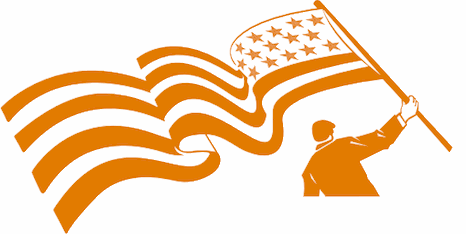 Make sure that you include the direct link to the comment (the URL), which is available by clicking on that comment's date/time. Please let us know your Daily Kos user name if you use email so we can credit you properly. If you send a writeup with the link, we can include that as well. The diarist poster reserves the right to edit all content.
Please come in. You're invited to make yourself at home! Join us beneath the doodle...
This past January, I came down with a fierce flu bug that knocked me on my ass for nearly three weeks. Of all the symptoms I had to contend with, the wracking unproductive cough was the worst. As the flu finally began to subside, I began to notice a dull, tugging sensation in my groin while in the shower. When the dullness gave way to a jabbing pain after standing or sitting too long, I had to admit to myself that I had a hernia.
I did a lot of online research and found that my symptoms were a match for an inguinal hernia, a condition fairly common for men my age. I may not be educated about a lot of things, but I can now tell you just about all you would ever want to know about inguinal hernias, which I'm sure will make me a hit at your next party.
One thing I learned was that people can learn to live with their hernias without medical intervention. I decided to be one of these people.
For the next four months I kept my hernia my own little secret. I didn't even mention it to my husband. My hernia is in a location that doesn't manifest as an outward protrusion. He wouldn't see it and their was no reason for him to know. You see, for reasons I don't really understand myself, I was embarrassed. I didn't want him to look at me and think "Oh, he's that guy I'm stuck with who has his intestines poking through his abdomen to say hello to his naughty bits." Sexy stuff, that.
It wasn't until we took our trip to Florida last April to see my dad that I told Brian about my grotesquely damaged goods. In retrospect, I know I was being silly, but I really was worried about telling him. Of course he immediately allayed my fears in one long tender hug. He then began harping on me to get my butt to the doctor. He didn't agree with my decision to just live with it, but I remained unconvinced. That is until about a week ago when I made the mistake of trying to rotate a large potted Japanese Maple in the garden.
The electric ripping sensation in my groin had me seeing stars like a cartoon character who had just been whacked upside the balls by an ACME steam shovel. I needed no further convincing. All my prudish sensibilities were set aside yesterday when I couldn't drop my pants fast enough for Dr. Stephanie to latch onto my manberries and order me to turn my head and cough.
I have an appointment with a surgeon Tuesday morning. I'll be meeting with my boss on Monday to look at the calendar. I plan on scheduling two weeks off for recovery. I will likely have a laparoscopic repair with a mesh. The procedure is quick, the aftermath not so much. It won't be a picnic in the park, but hell, I get two weeks off work!
And I'm no longer embarrassed. In fact, I am now the Ebenezer Scrooge on Christmas Day of hernia awareness. If my pulled groin has tugged at your heartstrings, I urge you to reach out to the herniated people in your life. Hug them for they need the hug, just not too tightly and don't lift them for they are delicate.
To all you Herniated Americans, I salute your red and white and black and blue abdominal tear. Just don't wait too long to get that taken care of, capish?
Now on to Tops!
TOP MOJO
August 1, 2014
(excluding Tip Jars and first comments)
Got mik!
1) Yeah, mine does. I'm an old, unemployed Jew who by sturunner — 185
2) neither does slaughtering women and children by wu ming — 144
3) Well, we know the bear by fly — 106
4) Chokeholds were banned by NYPD by Dallasdoc — 103
5) PLEASE Give Me a Break, Mannie by Superpole — 100
6) Yes, and if they think the Pope is too liberal, by elwior — 100
7) Well, Congress is under no obligation to honor by commonmass — 97
8) Congress doesn't mind spying either by gjohnsit — 88
9) At least they keep the right-wing ideals by lotac — 88
10) Leahy's version of the USAFreedom Act is a... by bobswern — 86
11) Maybe the family will receive a settlement by looty — 85
12) So now "leadership" is going to King and by YellowDogInGA — 84
13) Homeopathy usually elicits a chuckle from me. by billmosby — 83
14) Just shows how screwed up the priorities by Paleo — 83
15) No war. by MrJayTee — 77
16) Yes by 420 forever — 77
17) You are turning into one of my by undercovercalico — 76
18) Frankly, for all intents and purposes, GCHQ... by bobswern — 76
19) melanctha has arrived, but is too timid to comment by allenjo — 73
20) Not just Rs. Couldn't make it thru the Senate... by Ezekiel in Exile — 72
21) Which is why the "Christian" Right... by quiet in NC — 71
22) Weeeeeeeeeellllllllll... n/t by JeffW — 71
23) Because the economy and jobless Americans by Betty Pinson — 71
24) Torture is a crime and IT DOES NOT WORK! by Shockwave — 71
25) Israel is not a US state by greenbell — 69
26) I am a "reflexive religion hater" by poleshifter — 69
27) Impunity runs rampant for the 1%... by bobswern — 69
28) One website I visit... by slksfca — 68
29) Pffffffft ... by jrooth — 68
30) "Smell of death" thick in Gaza air. by Timaeus — 65
TOP PHOTOS
August 1, 2014
Enjoy jotter's wonderful PictureQuilt™ below. Just click on the picture and it will magically take you to the comment that features that photo. Have fun, Kossacks!