But First, A Word From Our Sponsor: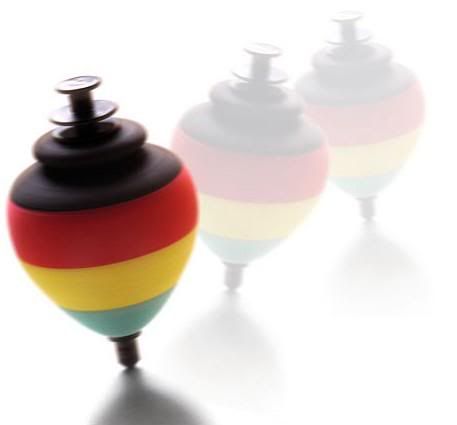 Top Comments recognizes the previous day's Top Mojo and strives to promote each day's outstanding comments through nominations made by Kossacks like you. Please send comments (before 9:30pm ET) by email to topcomments@gmail.com or by our KosMail message board. Just click on the Spinning Top™ to make a submission. Look for the Spinning Top™ to pop up in diaries posts around Daily Kos.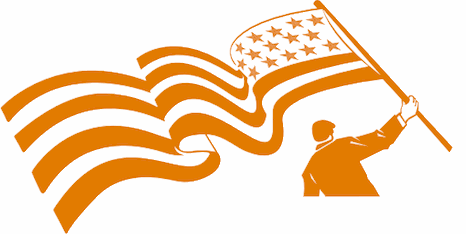 Make sure that you include the direct link to the comment (the URL), which is available by clicking on that comment's date/time. Please let us know your Daily Kos user name if you use email so we can credit you properly. If you send a writeup with the link, we can include that as well. The diarist poster reserves the right to edit all content.
Please come in. You're invited to make yourself at home! Join us beneath the doodle...
Wherein I explain there will be peace in the Middle East, that it's inevitable... and if there's a part of the world that has a head start on figuring out how to live in tight close spaces and get over yesterday's quarrels, it's the Holy Land, because that's where the world's first cities arose...and I'm sure people argued in newly-minted Jericho back in the day, too.
I'm about to tackle one of the simplest, least controversial topics running amok this week and explain why, in a nutshell, I believe 100% that there will be peace in the Middle East.
Today's comments are chock full o juicy remarks on the latest Gaza war, quite a few tipped by friendlies to the view of said comments, nearly all of these a mix of pedantic and inflammatory, and would normally not get any remark at all from us TC peeps.
Yet I think, given the heavy discursive footprint on the topic, I can't just NOT remark on something that, if current trends continue will invariably produce peace in the Middle East.
It occurred to me that perhaps I should share this perspective, because people ought to know how this ends up now matter who wins... if one can employ that verb at all... the current dust-up in and around Gaza.
Israel's population will double by 2100...as will that of all its immediate neighbors save for Lebanon. It gets better: The combined population of Gaza/West Bank will triple in this same period, according to the United Nations Population Division, Department of Economic and Social Affairs (Medium Fertility Scenario, 2012 revised edition).
This is a modest growth scenario...and one that perplexingly doesn't hold much store in ecological limits to growth, specifically, the local water supply.
By the way, with the sole exception of the West Bank, everywhere surrounding Israel is overdrawing its water supply even as you read these words. That's why the West Bank has so much room for new settlements...it's quite literally the only area around where it's even feasible to expand.
If only the Palestinians didn't have need of those reserves to support their own population growth concerns, but...hold on... we're all about the eventual and lasting peace thing.
So, to regroup
1. Population of the so-called Holy Land will double within a century, and the Palestinian population will triple
2. The entire region is starving for fresh water (saltwater and brine they got in spades), with exception of the West Bank...and that water's being generously donated by the Palestinians to support Israel's expanding population needs, whether they are asked for donations or not, whether compensated or not.
Oh, I almost left out the most important part
3. When you overexploit a resource, the resource goes away. Oops. And as the price of pretty much everything (especially food and real estate) is quite dependent on available potable water, and people get feisty in very random and destructive ways when scarce of grub and digs, maintaining water works and expanding infrastructure (as opposed to blowing it up) to meet growing population requirements is pretty much the sine qua non of existence, no matter where you grow up, what language you speak, what owner's manual for God/Allah/FSM you employ in your beliefs (or lack of same).
By itself, water overuse in the Holy Land will not support population growth, rather it will precipitate a curtailment of population growth. There are ways to mitigate or end-run such constraints - build aqueducts like those in the American Southwest to keep southern California alive, for example, or desalinate seawater out the wazoo, which might work except you need electricity to make it go...and uncontaminated seawater.
Now, if this was just a case of matching population to a sustainable level, it would happen gradually and what we'd see is a kind of gentrification of the Holy Land as only those with the wealth to afford the local cost of living would stick it out.
Oh...but there's that whole warfare thing happening. That kind of interferes with the whole pay fair market price for other people's real estate. Folks might want to get over that aversion to compensation, because there are worse things:
For example, ZERO fresh water for everyone.
As I see it, there are two 100% sure-fire ways to get to that whole Inevitable Peace In The Middle East Thing
1. Don't change a thing. It might take longer than a century but eventually warfare and overpopulation - sustained not avoided by refusal to pay full sticker price for what is presently other people's land and water - will render the entire region unsuitable for human habitation. Water works are vulnerable to sabotage, bombing and general mischief. More civilizations than you can shake a stick at have perished due to shocks to the water system. (Anecdotally, the Maya come to mind. They had a good thing going...then it went away. Oops.)
After that happens, everyone goes away. Eventually people find ruins, wonder how anyone could have ever lived in such a desolate place, take some selfies, and move on.
It might have even happened before in the Holy Land. Once upon a time the ancestors of the Egyptians lived in this really lush savanna region called, wait for it, the Sahara.
They don't live there anymore, and they haven't for a long, long time, because wasteland.
Oh, the good option! Coming right up!
2. Screw land. It's about water. Sign a water works compact. Make all parties in the region investors in the shared water works for the region. Expand them - for everyone. All these quibbles about who lives where can be sorted the old fashioned way: PAY for it. If there's issues of past, shall we say, underpriced acquisition? There's a word for it: Reparations.
However, the big ticket item is without expanding the water supply, without raising the quality of life for everyone in the region - because either everyone's going to get along or inside of a few generations no one's going to be around to get on your nerves anyway, including your own posterity. They'll live in Dearborn or Riverdale or someplace. Maybe they'll have flying cars by then.
What they won't have, not a single one of them, is a claim to the Holy Land...because they won't value it anymore.
Ask the Egyptians how much they care about the Sahara, where in bits and pieces they came from, perhaps as long ago as 20,000 years back. Answer: Not so much.
So, that's the optimism: There WILL be peace in the Middle East, either the peace of equitable cooperation, built on shared water resources.... or no water at all will solve the problem for the entire kit and caboodle.
Despite some darker moments ruminating on this topic, I'm pretty optimistic.
Why?
Because the city was invented in the Middle East, that's why. I'm talking Jericho, yo.
So I figure this is a part of the world with a head start on how to get along, once it's in their heads to do so.
But, for the reasons remarked on above, if that ship has sailed, over the coming generations a lot more ships will be sailing from the eastern end of the Mediterranean, never to return.
And that would be just plain pitiful.
TOP COMMENTS
August 3, 2014
Thanks to tonight's Top Comments contributors! Let us hear from YOU
when you find that proficient comment.
The following few are mine, so with my near-Pharaoh like powers as TC diarist du jour,
So Let It Be Mojo, So Let It Be Done.
4freedom comes up with a great one-liner in this strong dose of props to Navajo:
Kossify the country!
Dig it. :)
A two-fer here: NoMoreLies adds to a likely-to-dominate-the-Top-Mojo thread with this comment on the affluenza defense
Deeply familiar with justice issues, resident Auror, Meteor Blades, explains it's even worse than that, and why.
Like the Malfoys, our gods, the rich, rarely require a defense in today's courts, because that sort of thing is for mud, er, persons of partly muggle ancestry.
In MB's words: [T]he very affluent never have to worry about a harsh sentence because they never make it that far in the system.
From AuroraDawn we have this comment by Cai that deserves full citing here:

Indeed. There is fundamental lack of concern for solving and prosecuting rape cases, which is, I believe, part of Rape Culture; minimizing or denying or ignoring rape.

I would add that there is more than a tinge of misogyny in allowing such backlogs to accumulate; a lack of caring if the rapist rapes again (and many do), and a lack of caring about what the victim has put herself through in order to provide the evidence.

This of course is not to deny that men are also victims of rape, or that the lack of caring also extends to them. (Indeed, since male victims of rape by males may be coded as "gay" by law enforcement and prosecutors, and since homophobia is very closely linked to misogyny, I'd say the men are subjected to the system's misogyny as well.)
UPDATE: BONUS AuroraDawn comment!
TOP PHOTOS
August 2, 2014
Enjoy jotter's wonderful PictureQuilt™ below. Just click on the picture and it will magically take you to the comment that features that photo. Have fun, Kossacks!
BONUS MUSIC