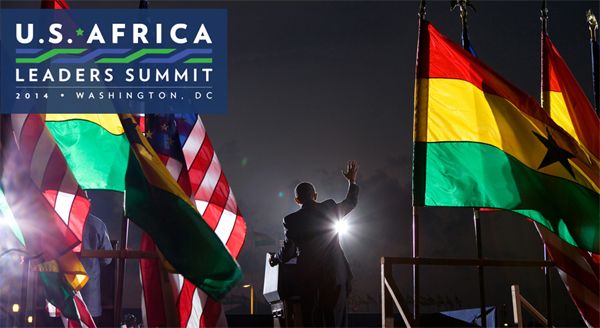 U.S. Africa Leaders Summit
Commentary by Black Kos editor Denise Oliver-Velez
An historic event is taking place in Washington DC this week—the U.S.-Africa Leaders Summit

August 4-6

"I do not see the countries and peoples of Africa as a world apart; I see Africa as a fundamental part of our interconnected world – partners with America on behalf of the future we want for all of our children. That partnership must be grounded in mutual responsibility and mutual respect."

President Obama

President Obama in August will welcome leaders from across the African continent to the Nation's Capital for a three-day U.S.-Africa Leaders Summit, the first such event of its kind. This Summit, the largest event any U.S. President has held with African heads of state and government, will build on the President's trip to Africa in the summer of 2013 and it will strengthen ties between the United States and one of the world's most dynamic and fastest growing regions. Specifically, the August 4-6 Summit will advance the Administration's focus on trade and investment in Africa and highlight America's commitment to Africa's security, its democratic development, and its people. At the same time, it will highlight the depth and breadth of the United States' commitment to the African continent, advance our shared priorities and enable discussion of concrete ideas to deepen the partnership. At its core, this Summit is about fostering stronger ties between the United States and Africa.

The theme of the Summit is "Investing in the Next Generation." Focusing on the next generation is at the core of a government's responsibility and work, and this Summit is an opportunity to discuss ways of stimulating growth, unlocking opportunities, and creating an enabling environment for the next generation.
A week before the Summit President Obama greeted young leaders:
President Obama delivers remarks at the Washington Fellowship for Young African Leaders Presidential Summit Town Hall in Washington, D.C., July 28, 2014.
YALI Network
The YALI Network provides virtual resources and vibrant physical spaces to equip young African leaders with the skills and connections they need to foster change in their communities and their countries. Established by the President in April 2014, the Network already includes more than 68,000 members. Using yali.state.gov and social media, the United States provides online courses and materials, and connects members with global leaders in their field. Over the next year, President Obama will continue to engage the YALI Network through virtual town halls.
The Mandela Washington Fellowship for Young African Leaders

On July 28, 2014, in front of 500 exceptional young leaders, President Obama announced the renaming of the Washington Fellowship for Young African Leaders in honor of Nelson Mandela. He also announced that the United States intends to double the number of annual participants in the Mandela Washington Fellowship to 1000 by the summer of 2016.
Mandela Fellows
facebook
, YALI
photos
.
First Lady Michelle Obama addressed the young leaders to enthusiastic applause.
Remarks by the First Lady at the Summit of the Mandela Washington Fellowship for Young African Leaders
She placed specific emphasis on young women and education.
Now, one of the issues that I care deeply about is, as John alluded to, girls' education. And across the globe, the statistic on this issue are heartbreaking. Right now, 62 million girls worldwide are not in school, including nearly 30 million girls in Sub-Saharan Africa. And as we saw in Pakistan, where Malala Yousafzai was shot in the head by Taliban gunmen, and in Nigeria where more than 200 girls were kidnapped from their school dormitory by Boko Haram terrorists, even when girls do attend school, they often do so at great risk.

And as my husband said earlier this week, we know that when girls aren't educated, that doesn't just limit their prospects, leaving them more vulnerable to poverty, violence and disease, it limits the prospects of their families and their countries as well.

Now, in recent years, there's been a lot of talk about how to address this issue, and how we need more schools and teachers, more money for toilets and uniforms, transportation, school fees. And of course, all of these issues are critically important, and I could give a perfectly fine speech today about increasing investments in girls' education around the world.

But I said I wanted to be honest. And if I do that, we all know that the problem here isn't only about resources, it's also about attitudes and beliefs. It's about whether fathers and mothers think their daughters are as worthy of an education as their sons. It's about whether societies cling to outdated laws and traditions that oppress and exclude women, or whether they view women as full citizens entitled to fundamental rights.

So the truth is, I don't think it's really productive to talk about issues like girls' education unless we're willing to have a much bigger, bolder conversation about how women are viewed and treated in the world today. (Applause.) And we need to be having this conversation on every continent and in every country on this planet. And that's what I want to do today with all of you, because so many of you are already leading the charge for progress in Africa.

Now, as an African American woman, this conversation is deeply personal to me. The roots of my family tree are in Africa. As you know, my husband's father was born and raised in Kenya -- (applause) -- and members of our extended family still live there. I have had the pleasure of traveling to Africa a number of times over the years, including four trips as First Lady, and I have brought my mother and my daughters along with me whenever I can. So believe me, the blood of Africa runs through my veins, and I care deeply about Africa's future. (Applause.)

Now, the status of women in Africa is also personal to me as a woman. See, what I want you all to understand is that I am who I am today because of the people in my family -– particularly the men in my family -– who valued me and invested in me from the day I was born. I had a father, a brother, uncles, grandfathers who encouraged me and challenged me, protected me, and told me that I was smart and strong and beautiful. (Applause.)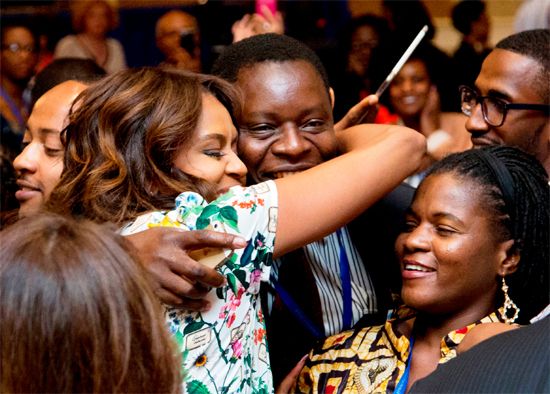 After her speech, there were many hugs.

'Billions' on table at Africa summit in US

Administration officials have played down questions over whether the summit is in response to China's growing presence in the continent.

Instead, they say American interests go beyond Africa's oil and minerals, areas on which some say China is focused.

"You will see a series of announcements on agriculture and food, and power and energy," Rajiv Shah, the administrator of the US Agency for International Development (USAID), told the Reuters news agency.

"We will make big announcements that demonstrate these are big ambitions we can take on with our African partners and the private sector."

Shah said there will be new support for Power Africa, a privately funded program launched by President Barack Obama last year to install 10,000 megawatts of new generation capacity and connect 20 million new customers across Africa by 2018.
Summit agenda
The U.S. is set to unveil nearly $1 billion in business deals, more funding for peacekeeping, and billions of dollars for food and power programs during the three-day summit. China, Europe and Japan have all held similar events to encourage investment in Africa, but the White House denies its Africa Summit is in response to increasing investment in Africa from China.

U.S. businesses have generally been hesitant to invest in Africa despite the high growth rates seen in many countries. Billions of dollars in new funding is expected to be announced for Power Africa during the summit. The program's goal is to add 10,000 megawatts of generation capacity and 20 million new electric customers in Africa by 2018. Private industry has committed $7 billion to the program since it was announced last year by President Obama.

Countries have also said they will use the summit to lobby their interests in the U.S. For example, South Africa has already said its delegation will push for a 15-year extension of the African Growth and Opportunity Act. The law gives eligible Sub-Saharan Africa countries preferential treatment in their exports to the U.S., but the program that began in 2000 is set to expire next year.

Excluded

U.S. officials say only four African leaders were excluded from the talks - the presidents of Zimbabwe, Sudan, Eritrea and the Central African Republic.

The summit convenes at the same time several West African nations are facing an Ebola virus outbreak. President Obama said Friday the United States is closely following the situation. He said African officials from at-risk countries will be screened for the disease before entering the U.S. The leaders of Sierra Leone and Liberia have canceled their summit trips to Washington because of the Ebola outbreak.
I decided to post the complete list of invited attendees. since rarely do we see their names in the U.S. press, unless it is a country in the middle of a crisis.
Algeria: Delegation headed by Prime Minister Abdelmalek Sellal
Angola: Delegation headed by Vice President Manuel Domingos Vicente
Benin: Delegation headed by President Boni Yayi
Botswana: Delegation headed by Foreign Minister PhAndu Tombola Chanda Skelemani
Burkina Faso: Delegation headed by President Blaise Compaore
Burundi: Delegation headed by President Pierre Nkurunziza
Cabo Verde: Delegation headed by President Jorge Carlos de Almeida Fonseca
Cameroon: Delegation headed by President Paul Biya
Chad: Delegation headed by President Idriss Deby Itno
Comoros: Delegation headed by President Ikililou Dhoinine
Cote d'Ivoire: Delegation headed by Prime Minister Daniel Kablan Duncan
Democratic Republic of the Congo: Delegation headed by President Joseph Kabila Kabange
Djibouti: Delegation headed by President Ismail Omar Guelleh
Egypt: Delegation headed by Prime Minister Ibrahim Mahlab
Equatorial Guinea: Delegation headed by President Teodoro Obiang Nguema Mbasogo
Ethiopia: Delegation headed by Prime Minister Hailemariam Desalegn Boshe
Gabon: Delegation headed by President Ali Bongo Ondimba
Ghana: Delegation headed by President John Dramani Mahama
Guinea: Delegation headed by President Alpha Condé
Guinea Bissau: Delegation headed by President Jose Mario Vaz
Kenya: Delegation headed by President Uhuru Kenyatta
Lesotho: Delegation headed by Prime Minister Motsoahae Thomas Thabane
Liberia: Delegation headed by Vice President Joseph Nyuma Boakai, Sr.
Libya: Delegation headed by Prime Minister Abdalla Alteni
Madagascar: Delegation headed by President Hery Rajaonarimampianina
Malawi: Delegation headed by President Arthur Peter Mutharika
Mali: Delegation headed by President Ibrahim Boubacar Keita
Mauritania: Delegation headed by President Mohamed Ould Abdel Aziz
Mauritius: Delegation headed by Prime Minister Navinchandra Ramgoolam
Morocco: Delegation headed by Prime Minister Abdel-Ilah Benkiran
Mozambique: Delegation headed by President Armando Emílio Guebuza
Namibia: Delegation headed by President Hifikepunye Lucas Pohamba
Niger: Delegation headed by President Issoufou Mahamadou
Nigeria: Delegation headed by President Goodluck Ebele Jonathan
Republic of the Congo: Delegation headed by President Denis Sassou-Nguesso
Rwanda: Delegation headed by President Paul Kagame
São Tomé and Príncipe: Delegation headed by Prime Minister Gabriel Arcanjo Ferreira da Costa
Senegal: Delegation headed by President Macky Sall
Seychelles: Delegation headed by President James Alix Michel
Sierra Leone: Delegation headed by Foreign Minister Samura Kamara
Somalia: Delegation headed by President Hassan Sheikh Mohamud
South Africa: Delegation headed by President Jacob Gedleyihlekisa Zuma
South Sudan: Delegation headed by President Salva Kiir Mayardit
Swaziland: Delegation headed by King Mswati III
Tanzania: Delegation headed by President Jakaya Mrisho Kikwete
The Gambia: Delegation headed by President Alhaji Dr. Yahya A.J.J. Jammeh
Togo: Delegation headed by President Faure Essozimna Gnassingbé
Tunisia: Delegation headed by President Mohamed Moncef Marzouki
Uganda: Delegation headed by President Yoweri Kaguta Museveni
Zambia: Delegation headed by Vice President Guy Scott
The TM has paid some attention to the attendees - but placed more emphasis on who wasn't invited:
The African leaders who haven't been invited to D.C. — and the surprising ones who were
Before the Summit Susan Rice was the narrator of this promotional video.
I'm sure right-wing heads are exploding about all of this. Our African-American President is hosting Africans. Must prove some warped Trump CT.
From my perspective, I'm glad to see this happen. The continent of Africa is vast. Its people's are some of the most diverse in the world. With all the current problems that we see in blaring headlines daily, there is so much more that we don't see. The potential for the future. This is a step in the right direction.
~~~~~~~~~~~~~~~~~~~~~~~~~~~~~~~~~~~~~~~~~~~~~~~~~~~~~
News by dopper0189, Black Kos Managing Editor
~~~~~~~~~~~~~~~~~~~~~~~~~~~~~~~~~~~~~~~~~~~~~~~~~~~~~


~~~~~~~~~~~~~~~~~~~~~~~~~~~~~~~~~~~~~~~~~~~~~~~~~~~~~
Rep. Mo Brooks (R-AL) on Monday did not back away from his accusation that Democrats are waging a "war on whites" during an interview with AL.com. Talking Points Memo: GOP Rep. Doubles Down On 'War On Whites' Comment.
~~~~~~~~~~~~~~~~~~~~~~~~~~~~~~~~~~~~~~~~~~~~~~~~~~~~~
On Monday morning, Brooks told radio host Laura Ingraham that Democrats have made Republicans' push for stronger border security about race.
"This is a part of the war on whites that's being launched by the Democratic Party. And the way in which they're launching this war is by claiming that whites hate everybody else," he said.
Ingraham told him that his comment was "a little out there."
During an interview with AL.com on Monday afternoon, Brooks defended and elaborated on his comment.
"In effect, what the Democrats are doing with their dividing America by race is they are waging a war on whites and I find that repugnant," he told AL.com.
"They're attacking, by the Democrats' opening soliciting votes of people based on skin color, they in turn are attacking whites based on skin color and that's wrong. Nobody should be attacked based on skin color," he continued.


AP Photo / Robin Conn
~~~~~~~~~~~~~~~~~~~~~~~~~~~~~~~~~~~~~~~~~~~~~~~~~~~~~

~~~~~~~~~~~~~~~~~~~~~~~~~~~~~~~~~~~~~~~~~~~~~~~~~~~~~
Happy face consumerism avoiding real social issues. Slate: The Social Activist Side of James Brown You Won't See In Get On Up.
~~~~~~~~~~~~~~~~~~~~~~~~~~~~~~~~~~~~~~~~~~~~~~~~~~~~~
The first big screen biopic of the life of James Brown, Get On Up, takes pains to remind you of his genius nearly every chance it gets, but as others have rightly noted, the film falls short when it comes to probing the more complicated sides of the singer. This is especially true in regards to Brown's well-documented social activism, a significant and often contentious aspect of his character.
Director Tate Taylor and screenwriting partners (and siblings) Jez Butterworth and John-Henry Butterworth briefly touch on a few major events in Brown's career as an activist, including his performances for the troops in Vietnam, his concert on the evening following Martin Luther King, Jr.'s assassination, and his recording of "Say It Loud (I'm Black and I'm Proud)." But there was a lot more to Brown the Activist than that, and it's a shame to leave so much of it out of the film. Below you'll find a brief primer on the key political moments from Brown's life that you won't see in Get On Up.
The "March Against Fear"
On June 6, 1966, James Meredith, the first black American accepted into the University of Mississippi, set out—solo—on a voting rights march leading from Memphis, Tennessee to Jackson, Mississippi. The following day, Meredith was shot by a white supremacist near Hernando, Mississippi; while recovering in the hospital, many black activists, including Martin Luther King, Jr. and Stokely Carmichael, descended upon Mississippi and picked up the march where he had left off. Brown was one of the many public figures to join them, performing at a rally later that month at the historically black Tougaloo College, hosted by comedian and activist Dick Gregory. This was Brown's first instance of social and political activism in the public's eye since becoming a star.
In his 1986 autobiography James Brown: The Godfather of Soul, the singer recalled the tensions within the Civil Rights Movement of the time:

Martin was trying to keep things going in a nonviolent way, and Stokely and them were starting to talk about Black Power—and upsetting a whole lot of people with it, too … Black Power meant different things to different people, see. To some people it meant black pride and black people owning businesses and having a voice in politics. That's what it meant to me … I wanted to see people free, but I didn't see any reason for us to kill each other.
Campaign With Hubert Humphrey
~~~~~~~~~~~~~~~~~~~~~~~~~~~~~~~~~~~~~~~~~~~~~~~~~~~~~


~~~~~~~~~~~~~~~~~~~~~~~~~~~~~~~~~~~~~~~~~~~~~~~~~~~~~
The new international business frontier. BusinessWeek: High Stakes in Africa: Can the U.S. Catch China?
~~~~~~~~~~~~~~~~~~~~~~~~~~~~~~~~~~~~~~~~~~~~~~~~~~~~~
To be attentive to history is to be on the lookout for pivotal moments, and in the geopolitics surrounding Africa, the 1990s stand out as a hugely pivotal time.
****
In the 1990s, China's economic reforms were just beginning to rev up, and the People's Republic was able to survey the world with the fresh eyes that an emergence from a long period of relative isolation brings. The leadership understood that the good run the country had enjoyed since opening its economy to foreign investment in the 1980s could carry it only so far, and that to sustain growth, China had to hold its own in the global economy by finding new international markets. In 1996 the Chinese committed to a policy known simply as Going Out and selected Africa as a priority zone for expansion.
Many people who have focused on China's burgeoning ties with Africa since then have made the easy mistake of believing the country's strategy is mostly a natural resources play. They've missed the big picture of why Africa has become so important to China and of why this is so relevant to the U.S. and other big, globalized economies that may now have to hustle to get into the Africa game.
Africa's resource wealth is certainly of huge importance to China, a manufacturing superpower that is urbanizing and building infrastructure on an unprecedented scale. Unlike Western powers, however, China sees raw materials as only one of the three pillars of its Africa strategy. The second pillar involves using Africa as a springboard to help Chinese businesses emerge as global players.
Over the past decade, Chinese companies have built bulging order books in Africa, cutting their teeth in a part of the world where Western competitors, when present at all, have not brought their A team. The Chinese astutely calculate that the wealth they accumulate in Africa and the lessons they learn will serve them well as they push into bigger, richer, and tougher markets. Examples of this strategy are particularly abundant in telecommunications, where companies such as Tecno (cell phones) and ZTE (mobile phone infrastructure) have relied on Africa in part to launch themselves globally.


Illustration by 731
~~~~~~~~~~~~~~~~~~~~~~~~~~~~~~~~~~~~~~~~~~~~~~~~~~~~~


~~~~~~~~~~~~~~~~~~~~~~~~~~~~~~~~~~~~~~~~~~~~~~~~~~~~~
Not all victims of crimes are equal in societies' eyes. Color Lines: Criminals, Victims and the Black Men Left Behind.
~~~~~~~~~~~~~~~~~~~~~~~~~~~~~~~~~~~~~~~~~~~~~~~~~~~~~
The second time Berry got shot, it was June 2013 and he was hanging outside on the corner, "in the wrong place at the wrong time." A basketball game with young men from another block in Roseland soured when a player from Berry's block complained of a stolen watch and money. Berry didn't participate in the tit-for-tat retaliations that followed, but that didn't matter. He lived on the block, so he was included automatically as a target. One bullet hit a friend of his in the neck—he survived—and another tore through Berry's chest. He stayed longer in the hospital this time, about nine days, and he spent two-and-a-half months recovering at a friend's home. He also got a gun.
All together, the physical recovery from both shootings leached seven months from Berry's life. "I got myself shot that first time," Berry says, speaking in the Southern-tinged drawl of the black Midwest. "After the second time, I felt like I had to protect myself."
And, he admits, he wanted revenge.
"But God took me off the street to teach me to turn the other cheek. Everything happened for a reason. God is never late, " Berry says, lapsing into the church-speak he uses whenever conversation glints at his future. It's not the prosperity gospel, though. This stretch of S. Michigan Avenue, 20 minutes by bus from the last stop on the el train, is storefront church territory. Berry's mantra is the half praise, half plea of the survival sermon.
At 22 years old, Berry has been homeless since turning 17 and largely unemployed since graduating from high school. He likes to work with his hands and began working on cars when he was 9. Now, older adults in the neighborhood look out for him, offering him odd jobs like cutting grass or household repairs. When a kind offer appears, or when need and Chicago's winter winds overtake his pride, he couch surfs around the neighborhood. At one point in his life, he dabbled in selling drugs.
Berry is a poster child for young, black men who're at risk of getting killed. Yet, even though he has been shot twice in 15 months, he is not a poster child for crime victims—not in a society that too often demands innocence as a prerequisite for a compassionate response.


Jeremy Berry, a homeless 22-year-old on Chicago's South Side, has been shot twice in the past 15 months. Photo: Carla Murphy
~~~~~~~~~~~~~~~~~~~~~~~~~~~~~~~~~~~~~~~~~~~~~~~~~~~~~

~~~~~~~~~~~~~~~~~~~~~~~~~~~~~~~~~~~~~~~~~~~~~~~~~~~~~
Attorney Michele Roberts was elected executive director of the National Basketball Players Association, becoming the first woman to lead a major U.S. sports union. BusinessWeek: Michele Roberts Elected Head of NBA Players Union.
~~~~~~~~~~~~~~~~~~~~~~~~~~~~~~~~~~~~~~~~~~~~~~~~~~~~~
Roberts, a Washington-based trial lawyer and a partner at Skadden, Arps, Slate, Meagher & Flom, was chosen at the union's annual summer meeting in Las Vegas. She was selected from more than 300 candidates, the union said in an e-mailed statement.
Roberts got 32 votes of 36 votes cast on the first ballot by National Basketball Association team player representatives and the nine-member executive committee, union spokesman Dan Wasserman said.
"On behalf of the NBA, I would like to congratulate Michele Roberts on her appointment as the NBPA's new executive director and look forward to working with her and the NBPA Executive Committee to ensure the continued health and growth of our game," NBA Commissioner Adam Silver said in a separate statement. "The partnership between our players and teams is the backbone of the league, and we are eager to continue working with the Players Association to build this relationship."


Roberts, a Washington-based trial lawyer and a partner at Skadden, Arps, Slate, Meagher & Flom, was chosen at the union's annual summer meeting in Las Vegas. Source: Skadden, Arps, Slate, Meagher & Flom
~~~~~~~~~~~~~~~~~~~~~~~~~~~~~~~~~~~~~~~~~~~~~~~~~~~~~~~~~~
Voices and Soul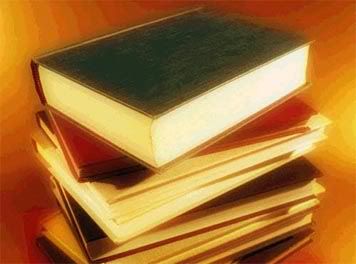 by Justice Putnam
Black Kos Poetry Editor
Frances Ellen Watkins Harper, though born a free woman in the time of slavery, was nonetheless, a fierce advocate for abolition and equal rights. She was part of the Free Produce Movement, a boycott of goods made with slave labor. "Free" meant, "not enlsaved" and "Produce" was any good or crop made or harvested by human effort. Some have argued how effective the movement truly was; given that slavery existed for almost a century from the movement's inception. But whether a boycott is against "Blood Diamonds", or "Sweat Shop Fabric", an individual stand, indeed, carries great power. It brings about irrevocable change; like waves wearing away rock along the coast line. When asked by the landed gentry of the times, why she would boycott goods made by her "people", she insisted that what she owned was Free; that it was manufactured by men and women of their own Free Will, who were paid an honest wage for an honest day's work. She insisted that what she owned was not extracted by the whip and the lash, by the tearing apart of families, flesh and the Soul. She insisted that what she owned was truly from:
Free Labor

I wear an easy garment,
O'er it no toiling slave
Wept tears of hopeless anguish,
In his passage to the grave.

And from its ample folds
Shall rise no cry to God,
Upon its warp and woof shall be
No stain of tears and blood.

Oh, lightly shall it press my form,
Unladen with a sigh,
I shall not 'mid its rustling hear,
Some sad despairing cry.

This fabric is too light to bear
The weight of bondsmen's tears,
I shall not in its texture trace
The agony of years.

Too light to bear a smother'd sigh,
From some lorn woman's heart,
Whose only wreath of household love
Is rudely torn apart.

Then lightly shall it press my form,
Unburden'd by a sigh;
And from its seams and folds shall rise,
No voice to pierce the sky,

And witness at the throne of God,
In language deep and strong,
That I have nerv'd Oppression's hand,
For deeds of guilt and wrong.
~~~~~~~~~~~~~~~~~~~~~~~~~~~~~~~~~~~~~~~~~~~~~~~~~~~~~~~~~~
Welcome to the Black Kos Community Front Porch