The vast majority of Americans think that Congress sucks. Aggregates of the latest polls have Congressional approval at 12.3% with 77.3% of those polled disapproving.
My only question?

Who ARE those 12.3% who approve of the job congress is doing?
It's nobody that I know and for sure wouldn't even want to know.
But First, A Word From Our Sponsor:
Top Comments recognizes the previous day's Top Mojo and strives to promote each day's outstanding comments through nominations made by Kossacks like you. Please send comments (before 9:30pm ET) by email to topcomments@gmail.com or by our KosMail message board. Just click on the Spinning Top™ to make a submission. Look for the Spinning Top™ to pop up in diaries posts around Daily Kos.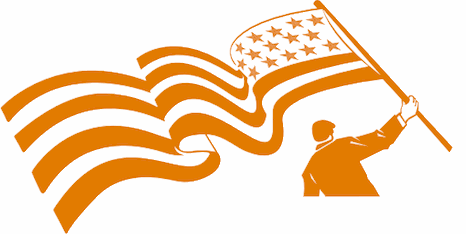 Make sure that you include the direct link to the comment (the URL), which is available by clicking on that comment's date/time. Please let us know your Daily Kos user name if you use email so we can credit you properly. If you send a writeup with the link, we can include that as well. The diarist poster reserves the right to edit all content.
Please come in. You're invited to make yourself at home! Join us beneath the doodle...
Cockroaches and lice have more fans than what can only be described as a Clown Show Under the Marble Big Top.
Grandstanding politicians have been with us forever along with ideological bloviators, bigots, and the plain old angry and mean-spirited hacks who serve only their own interests. Television has simply amplified them and given them an even bigger platform on which to shout at the clouds. Congressional hearings and debates have become a TV show that appeals to the narrow interests of self-promotion.
None of that has changed.
What HAS changed, however, is that Congress used to get stuff done. Now they don't even pretend to do anything or feel any shame in going back home with zero accomplishments. Our country is worse off as a result and it shows.
They also used to work together and compromise so everyone got a little something in a legislative deal. Republicans no longer compromise. Democrats still did and discovered that the more they compromised, the further the GOP moved the goalposts in their demands for more and more. To Republicans, it's now their way or the highway.
Democrats wised up a bit and have stopped giving away the store - at least for now.
Well, Congresscritters actually DO accomplish a lot. A lot of fundraising, that is. Elections, in their political calculation is all about the Benjamins and not about telling the people they represent what they have done on their behalf.
Charles Blow, in his must-read NY Times editorial, said that more than 100 fundraisers were held in the days leading up to the August recess and took action on only 108 matters of substance.
The house has been in session 942 hours, the Senate a bit more. Vacation days outnumber working days.

Tell that to the average American full-time worker busting his or her hump working more than 1,700 hours a year. And the average American is laboring for only a fraction of the $174,000 most members of Congress bring home.
This is the Republican-run Congress that won't raise the minimum wage, provide for mandatory paid sick days, paid parental and maternity leave, extend Unemployment Compensation, mandate paid vacations, or do anything besides slash Food Stamps because they feel that Americans are just a bunch of lazy moochers victimizing their poor, overburdened employer or taxpayers. If they want to see a lazy moocher living large on the taxpayer dime with loads of vacation and sweet benefits, maybe they should just look in a mirror.
Sadly, most of these clowns will be re-elected. They've carefully crafted their own legislative districts where, instead of voters picking their representatives, they've picked their own voters. They've also gone way out of their way to prevent "certain" voters (AKA Democratic voters) from casting a ballot.
In addition, serving the monied interests means they'll have plenty of payola to buy paid media to lie about themselves or trash their opponent. Corporate media will reward them, as well. They, too, serve the monied interests and their puppets.
Charles Blow concludes:

Legislating is only a hobby for members of this Congress. Their full-time job is raising hell, raising money and lowering the bar of acceptable behavior.
In November, we'll see whether gerrymandering, voter suppression, and piles of money overcome voter disapproval. I'm hoping it doesn't.
How incredible is this? For an explanation of How Top Mojo Works, see mik's
FAQing Top Mojo
Top Pictures for yesterday. Click any image to be taken to the full comment. Thank you jotter for the awesome image magic!