Hello!
Also, Jesus Horatio Christ eating Doritos while watching a Cheech & Chong movie at a pot shop in Denver, wtf is going on in the world these days? It seems like it's all circling the drain, hard. 0% of the news coming out of Gaza is good, ISIS is about to wipe out 2 ethnic populations in Iraq and Kurdistan, police just killed another unarmed black child, Ebola is rampaging Africa, we "tortured some folks" after 9/11, Hobby Lobby freaking won, people in Ohio and Michigan can't drink their water, racist assholes are yelling at busloads of refugee children in US/Mexico border towns, methane-related sink holes are just appearing from out of nowhere in Siberia, Boko Haram, fracking is still a thing, and this new Cold War thing is freaking me right the fuck out.
It's enough to make you want to curl into the fetal position under the covers and stay there indefinitely. Things everywhere are so completely messed up that it seems next to impossible that anything could get better anymore. Is it possible for us a species to not kill ourselves and, in the process, the planet we all inhabit?
I wish I knew the answer to that. The truth is, I just don't know anymore.
I am not afraid to tell you that I am scared. As a matter of fact, I am absolutely terrified. No lie.
But there has to be a flip side to all this extreme madness, right? RIGHT?! (pleasesayyesIbegyoutosayyesOMG!) It has to all mean something because, if it doesn't, then why are any of us even wasting our time?
There are still good people out there who do good things. I have had more kindness bestowed upon me recently then I have in a long time, and it's really nice to know that people care. I smile a lot and I laugh a lot because I have great people in my life who lift my spirits and make it all worthwhile. Everybody should have that in their lives - everybody!
Love is the only thing that reminds me of my humanity. Extending a hand and being kind when there's nothing in it for you personally is one of the greatest gifts we give to each other as human beings. Laughter is balm for the soul.
So fuck all this bullshit negative noise, goddamnit! Bring on the happy, motherfuckers!
SMILE UNTIL YOUR FACE HURTS, YO!
August 10, 2014
by Shiz
1. This.
2. Young people seriously rule, and this 25-year-old ball of kickass is now CEO of a company that distributes clean drinking water to developing countries:

More than 1 billion people do not have access to clean drinking water, which can result in disease and death. The Thirst Project works with high school and college students to create real solutions by bringing wells to developing communities.

Seth Maxwell, 25, talks about the projects under way in 12 countries, explains how wells work, and emphasizes that sustainability is his main goal.
3. GO GET THOSE GECKOS!
4. What a fierce little beast! GRR!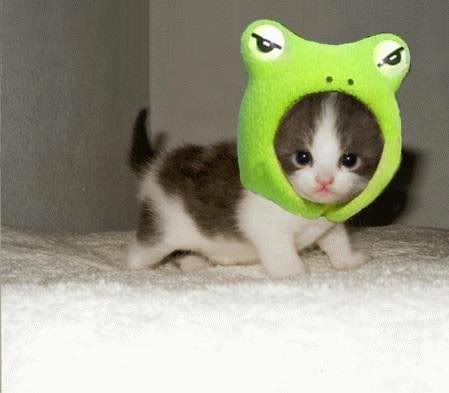 5. Everytime I watch this video, I think the next generation's got it going on. Tyler was out sick with the flu for a week and this is how he was welcomed when he went back to school.

6. Hee hee! (I'm such a girl, shut up.)
7. Sharknado in Two Minutes! (WARNING: Really awful, D- grade special effects and not even remotely disgusting fake "gore" scene ahead.)

8. :)

9. Holy crap, Ukraine!
10. These little boys.

What cheers you up or turns you on, Kossacks? Feel free to leave lovely stories, wonderful pictures, or heartwarming vids in the comments.
Happy Sunday!