It was a dark and stormy night at Top Comments; the mojo fell like pies on a rock crusher, and Tara's bosoms heaved like bosoms as her lips parted in an ecstatic cry: "The 2014 Bulwer-Lytton Awards are here!"
But first, a word from our sponsor!
Top Comments recognizes the previous day's Top Mojo and strives to promote each day's outstanding comments through nominations made by Kossacks like you. Please send comments (before 9:30pm ET) by email to topcomments@gmail.com or by our KosMail message board. Just click on the Spinning Top™ to make a submission. Look for the Spinning Top™ to pop up in diaries posts around Daily Kos.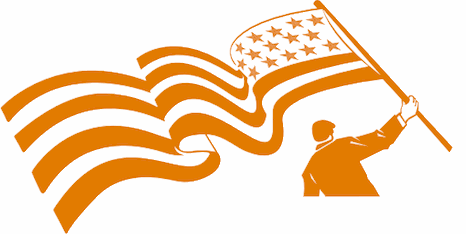 Make sure that you include the direct link to the comment (the URL), which is available by clicking on that comment's date/time. Please let us know your Daily Kos user name if you use email so we can credit you properly. If you send a writeup with the link, we can include that as well. The diarist poster reserves the right to edit all content.
Please come in. You're invited to make yourself at home! Join us beneath the dark stormy cloud...
The Bulwer-Lytton contest, of course, seeks to reward the worst possible opening sentence for a hypothetical bad novel. In addition to the Grand Prize "winner," there are winners in assorted categories (romance, mystery, science fiction, etc), and dishonorable mentions. Here's a taste, but trust me, you really need to read 'em all.
Grand Prize Winner:

When the dead moose floated into view the famished crew cheered - this had to mean land! - but Captain Walgrove, flinty-eyed and clear headed thanks to the starvation cleanse in progress, gave fateful orders to remain on the original course and await the appearance of a second and confirming moose. - Elizabeth (Betsy) Dorfman
Dishonorable Mention, Fantasy:
The Swan Queen spread her wings with all the quick grace of a businessman hailing a taxi in NYC and leapt high in the air like said businessman swearing and jumping back from the curb as the taxi he was hailing speeds past and splatters him with sludgy city puddle water, but in a more graceful way than the second bit. - Thor F. Carden
Dishonorable Mention, Vile Puns:
When the call came in for grammar expert Leland Saige to analyze the President's latest speech just five minutes after Saige's indispensable assistant, Mary Anne Detwiler had gone to bed (Mary Anne was notoriously impossible to awaken fifteen minutes after she retired), the Professor's receptionist hurriedly burst into his office and breathlessly announced, "If you're going to parse, Lee Saige, rouse Mary in time!" - Chris Lovegren
Miscellaneous Dishonorable Mention:
As Farmer Brown's train pulled out of the station at 10:00 am traveling east at 50 mph, he had no idea that at that very same moment Farmer Green was 100 miles away on a west-bound train heading straight for him at 60 mph and that because of a tragic track-switching mistake he was going to die in a fiery head-on crash at exactly...uhm...well...err...sometime later that day. - Shanon Conner
And, since Cheers & Jeers already beat me to this topic, here are some of my own rejected Bulwer-Lytton entries from years past:
It is a truth universally acknowledged, that a single man in possession of a good fortune, must be in want of a wife; on the other hand, a married man in possession of a good fortune could probably use two or three mistresses, a rubber wet suit, and a jar of pickled jellyfish.

Ships at a distance have every man's dream on board – but when they pull into the harbor and you find out that they're manned by animated skeletons in pirate hats, you're pretty much screwed.

Happy families are all alike; every unhappy family is unhappy in its own way, except for the SubChesneys, who were clones of the Chesneys, though it was hard to see why anyone went to the trouble of cloning such a wretched bunch of whiners and dooming them to live in derivative misery.

It was the best of times, it was the worst of times, or maybe it was mediocre times – I don't really know what kind of times it was, since we didn't have cable news back then to tell us, and anyway shouldn't "times" be plural instead of singular, unless it refers to a newspaper, which we did have since (as I already mentioned) we didn't have cable news?

Chelsea was a tall, willowy blonde, or possibly a short, spunky redhead, depending on who's going to play her in the movie.

Karaoke night at the Death Eaters' hideaway started with Bellatrix belting out "Friday" and ended with Snape's heart-wrenching rendition of "A Time for Us" – until Harry Potter burst in with the Sorting Hat, singing the theme song from The Best Little Horcrux in Texas.
You're welcome.
On to Top Comments!
From franklyn:

This comment from Itsjustmeagain in Hunter's diary, Rick Perry planning 2016 Presidential bid.
From
mimi
:
Karen from Maui's comment in her diary Blogging Hawai'i Primary .
From
a2nite:
I think this is an excellent comment about our difficult relationship with Israel from out bloody & destructive history. (Comment is from Tarheel Dem, in David Harris Gershon's diary Empathy is dead in Israel: Effects of a Forever War.)
From your humble (if antisocial) diarist:

Since we're on the topic of so-bad-it's-awesome, I loved the whole comment thread in JDWolverton's [http://www.dailykos.com/... Hilarious reviews of 'My Parents Open Carry', especially this one by skohayes, some further reading suggestions from rexymeteorite, and this essential warning from Gwenedd.

Flagged by Joes Steven, this week's Nutpick-a-looza from Hunter contained a claim by a wingnut that "GW would have finished the job by now!" Rikon Snow offered this observation.
Late addition from
Angie in WA State
:
this comment by ExpatGirl in this diary by Jen Hayden:

White guys get in people's faces with assault rifles claiming it is their God-given right. Black guy picks up toy gun in Walmart and is killed by police.
Maybe there is more to this story...but most likely there isn't.

**

Another instance of the capital crime of shopping while black.
Thanks TC team!

angie
Top mojo, courtesy of
mik
:
1) bullseye. by rexymeteorite — 151
2) I'm waiting for the George Takei review. by zenbassoon — 120
3) Hit the nail on the head. by bastrop — 119
4) They've Used a Wrong Term, It's Not Cyclical by Gooserock — 117
5) One of the comments list a series of sequels. by ScienceMom — 110
6) To paraphrase Jon Stewart by Philpm — 97
7) You have to now look at wealth accumulation by LaFeminista — 95
8) This is frightening by Puddytat — 89
9) 82% of Americans Are No Longer Middle Class. by Gooserock — 85
10) This is the best thing on Amazon ... by JBL55 — 81
11) I've never known a 9 year old to be by FloridaSNMOM — 80
12) He gets an F in pastoral ethics by HM2Viking — 79
13) Oh my! n/t by ontheleftcoast — 74
14) The 1%'s Retirement Plan for America: Work until by Lefty Coaster — 72
15) Let's send Inhofe into one of those holes to get by skillet — 72
16) We're going to be farted to death. by TJ — 69
17) lmao "My parents open carry" by rexymeteorite — 69
18) We already have one by gjohnsit — 69
19) Once, this country prosecuted war criminals by RFK Lives — 67
20) Keep yanking on those bootstraps baby. by willrob — 64
21) 401k's (and their equivalents) are perhaps one by 420 forever — 62
22) Soon the sequel "Daddy has a meth lab in the bsmt" by DrTerwilliker — 62
23) I'm dying here. by sideboth — 61
24) Hang tough Wendy.....you're running against a by skillet — 60
25) The Academic Measurements Say 1968. by Gooserock — 59
26) One of the principals in the torture regime by Dallasdoc — 58
27) "My Dark-Skinned Parents Open Carry by wader — 58
28) Sold to this country by Ronnie Reagan by Puddytat — 57
29) excellent diary by cassandraX — 56
30) Even more important is by Its the Supreme Court Stupid — 56
Photo quilt, courtesy of
jotter
: