Dantijer Dominick Powell, 19, of SanBernadino, CA had a hearing yesterday in the case of the murder of transwoman Fontana resident Domonique Newburn in 2013.
Powell has been held without bail since his arrest in Springfield, MO in February and extradition to California. Newburn, an actress who appeared in the web reality series Hollywood Houseboys about four gay friends trying to make it in the entertainment business, also had her car and other items stolen. Her Black Mercedes Benz was found abandoned at Perris Hill Park.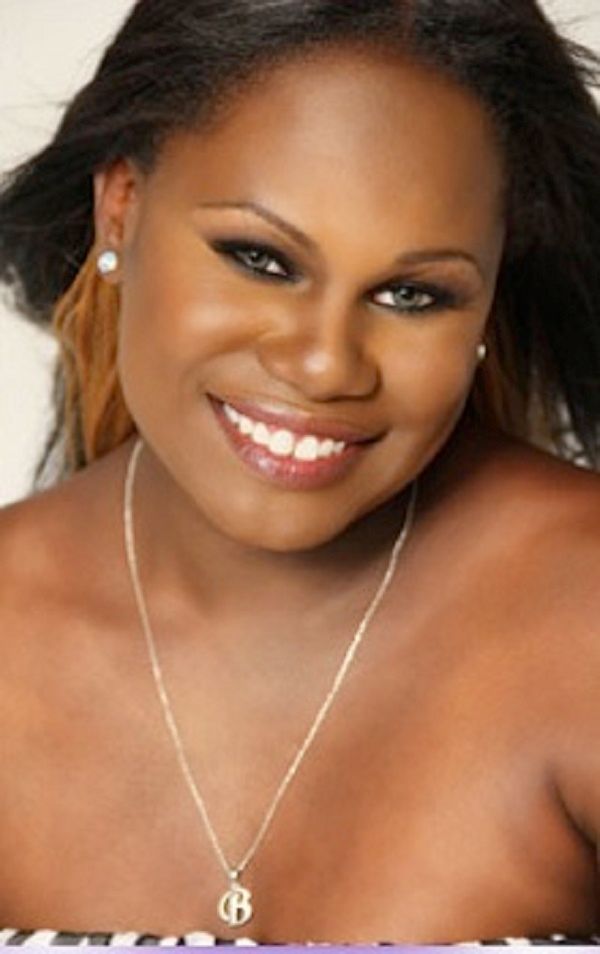 There's a possibility Powell and Newburn were involved in a relationship of some sort.

--Police Spokesman Doug Imhof, at the time of the killing
Police also said they were looking in the possibility that Newburn was involved in the sex trade...I guess in an attempt to paint the murder as justified.
Lots of transgendered people turn to the sex trades during their transition. Sometimes it's the only job they can get.

--transwoman, Tara Wallace, 26, at the vigil outside Newburn's apartment in the days after the murder
Jamie Nicole Cotton, 26, of Highland, is charged as an accessory in the murder for helping Powell flee prosecution.
In Fort Myers, FL Terry Lynn Brady, 45, was arrested July 30 in the murder of transwoman Yaz'min Shancez, 31. Police say Brady shot Shancez and then lit her on fire and left her to die next to a dumpster in an alleyway on June 19. Brady has been charged with second-degree murder.

Fort Myers [police] was here. The sheriff came by. U.S. Marshalls – whenever they pull up you know something's not right.

--Mike Seeger, next door neighbor to Brady
Neighbors describe Brady as "nice enough."
He worked, I think, all the time. I saw him leaving early, but he always said 'hi.'

--Stephen Bellman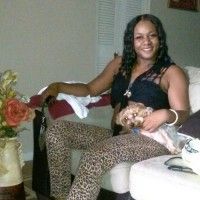 Shancez' stepmother, Shannon Adams, says he is happy he investigation has led to an arrest. She says it will give the family some closure. Shancez' sister was murdered a year to the day prior to Shancez' murder. Adams claims that Brady and Yaz'min knew each other but did not get along.
We'll be in court and see what happens. Hopefully, they give (Brady) the worst penalty he can get. You don't do that to an animal.

--Adams
Police described a grisly scene in the alleyway. Shancez had gunshot wounds to her chest and her body was partially burned. She was wearing two shirts, many bracelets, and flipflops, but she was minus her underwear and pants.
Brady has numerous arrests and citations for open alcohol, sale and possession of cocaine, marijuana possession, possession of drug paraphernalia and solicitation/lewdness.
Police claim that Brady paid Shancez for sexual favors more than once.

That my Baby Baddy (sic), he loves me.

--Shancez, according to a friend (name withheld)
Video surveillance from local businesses reportedly show Brady driving around the area in a Chevy Malibu rented by his girlfriend. He was also seen purchasing $5 worth of gasoline from a local station. The police report says Sanchez' bra was soaked in gasoline.
Texts from Brady's cellphone led detectives to believe that Brady sought to have a bullet hole in the car roof repaired. Police found two guns in Brady's bedroom, one of which matched five of the six bullets recovered from the scene.
Of course, the article also lists Shancez' criminal record for no known reason except to show that she, too, deserved what she got.
One theory of the case is that Brady killed Shancez because she outed him as being gay. Police say that Brady never has admitted having sex with Shancez.
In Cincinnati Quamar Edwards turned himself in on July 2. An arrest warrant had been issued for him in relation to the murder of transwoman Tiffany Edwards (no relation), 28. Family members reportedly urged him to turn himself in. According to Quamar's uncle,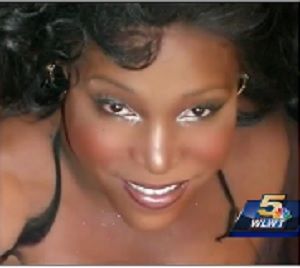 Tiffany asked Quamar for a ride, and that Quamar later said that Tiffany hit on him.
The uncle avers that Tiffany's identity had nothing to do with what transpired. Another relative has said that Quamar
gets an attitude
about gay or trans people "trying to hit on me." So there is nothing else to be done than shoot them to death.
This was never a hate thing.

Apparently, he found out the boy was gay because he's trying to hit on him and all other kinds of stuff. And I told you, my nephew gets an attitude about that now. I don't know what happened after but this has nothing to do 'cause the guy was gay,

--Greg Mullins, Edwards' uncle
But if it sounds to you like "gay panic" will be used as a defense, you are excused.