Science News

New species of flying pterosaur: Bones from nearly 50 ancient flying reptiles discovered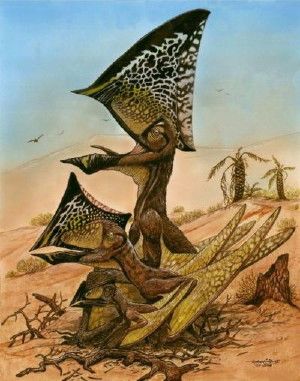 PLOS

Scientists discovered the bones of nearly 50 winged reptiles from a new species, Caiuajara dobruskii, that lived during the Cretaceous in southern Brazil, according to a study published August 13, 2014 in the open-access journal PLOS ONE by Paulo Manzig from Universidade do Contestado, Brazil, and colleagues.

The authors discovered the bones in a pterosaur bone bed in rocks from the Cretaceous period. They belonged to individuals ranging from young to adult, with wing spans ranging from 0.65-2.35m, allowing scientists to analyze how the bones fit into their clade, but also how the species developed as it matured. After the initial analysis, scientists determined that the bones represent a new pterosaur, Caiuajara dobruskii, which is the southernmost known occurrence of this particular clade.

Several features of the Caiuajara dobruskii head differ from all other members of this clade, including the presence of a bony expansion projecting inside the large opening in the skull in front of the eyes, and the rounded depressions in the outer surface of the jaw. Younger and older reptiles mainly varied in the size and angle of the bony crest on the top of the head. The crest appeared to change from small and inclined in juveniles, to large and steep in adults.


The Science of Metacognition
By Sandra Upson

Five years ago I heightened my self-knowledge—abruptly. I had flown to Moscow to meet an executive in charge of Russia's railroads, and a press officer had offered a translator. I declined, believing that my conversational Russian would suffice.

How wrong I was. Seated at a conference table in the executive's capacious office, I was struck dumb by the streams of technical jargon zooming past my ears. It was swine flu season, and I couldn't tell if my forehead burned more from shame or genuine fever. I yearned to slide under that grand old table and curl up for a nap.

Faulty metacognition—our judgments of our knowledge and memories—had led me to overrate my language skills and perform poorly at a key moment. In "The Power of Reflection," cognitive neuroscientist Stephen M. Fleming explains how metacognition underpins success in all walks of life. Fortunately, several techniques, such as meditation, can deepen self-knowledge.

Technology News

1,000-Robot Swarm Created by Researchers
The tiny troupe could shed light on collective behavior in animals and humans
By Mark Zastrow and Nature magazine

Scientists have created a swarm of over a thousand coin-sized robots that can assemble themselves into two-dimensional shapes by communicating with their neighbours.

At 1,024 members, this man-made flock — described in the August 15 issue of Science — is the largest yet to demonstrate collective behaviour. The self-organization techniques used by the tiny machines could aid the development of 'transformer' robots that reconfigure themselves, researchers say, and they might shed light on how complex swarms form in nature.

The puck-shaped robots, called Kilobots, cost roughly $20 each and are programmed with a simple set of rules and an image of the shape to be formed. To begin with, the robots are arranged in a tightly packed, arbitrary shape on a flat surface. Then four 'seed robots' are placed in a cluster next to the swarm, and the robots on the far side of the pack begin to inch around the edge of the formation towards the seeds, propelled by motors that make them vibrate like ringing mobile phones.


The Gyroscopes in Your Phone Could Let Apps Eavesdrop on Conversations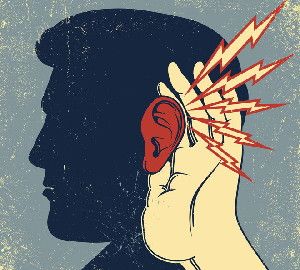 By Andy Greenberg

In the age of surveillance paranoia, most smartphone users know better than to give a random app or website permission to use their device's microphone. But researchers have found there's another, little-considered sensor in modern phones that can also listen in on their conversations. And it doesn't even need to ask.

In a presentation at the Usenix security conference next week, researchers from Stanford University and Israel's defense research group Rafael plan to present a technique for using a smartphone to surreptitiously eavesdrop on conversations in a room—not with a gadget's microphone, but with its gyroscopes, the sensors designed measure the phone's orientation. Those sensors enable everything from motion-based games like DoodleJump to cameras' image stabilization to the phones' displays toggling between vertical and horizontal orientations. But with a piece of software the researchers built called Gyrophone, they found that the gyroscopes were also sensitive enough to allow them to pick up some sound waves, turning them into crude microphones. And unlike the actual mics built into phones, there's no way for users of the Android phones they tested to deny an app or website access to those sensors' data.

Environmental News

Sea Star Deaths along the West Coast Elicit Close Study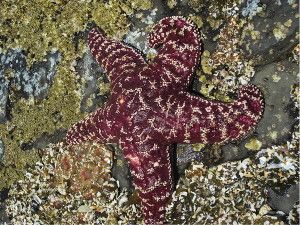 By Lisa Gardiner

People woke early to greet the low tide at Cannon Beach, Oregon, in late July. They wandered through sand to a pillar of stone at the edge of the Pacific called Haystack Rock. Some were looking up at birds, but most of us were looking down into the tide pools. We were saying hello to the invertebrates that cover boulders. And we were saying goodbye to the sea stars.

Sea stars have been dying of sea star wasting syndrome along the Pacific coast in large numbers during the past year. Recently the plague has made its way to Oregon. At Haystack Rock, the stars started dying in June — first the larger sunflower stars, then the ochre sea stars.

A group of volunteer naturalists called the Friends of Haystack Rock was on hand to field questions. One volunteer pointed out a sick sea star. It had a white spot on one of its arms but otherwise looked fine to the untrained eye. "That one will be dead in a week," she said sadly. A visitor asked her why this was happening. We don't know, she responded.


Tall, Ancient and Under Pressure
By JIM ROBBINSAUG

SEQUOIA NATIONAL PARK, Calif. — High in the Sierras, biologists are struggling to find ways to protect some of the world's oldest and most storied trees from drought, forest fires and climate change.

The trees are the giant sequoias, some of them 2,000 to 3,000 years old, and they are just one of several ancient Western species, including redwoods and bristlecone pines, that face a daunting future.

Although the sequoias are not at immediate risk, even from California's current drought, scientists say they were not built to withstand decades of dry and warming weather. Their seedlings and saplings are susceptible to fires, which are likely to increase, especially at higher elevations. And if the drought persists, the lack of melting snow may keep the seedlings from developing a robust root system.

"If there's long-term drought, within 25 years, we could see seedlings in trouble," said Nathan Stephenson, an ecologist with the United States Geological Survey. "In 50 years, the whole population could be in trouble," he went on, and within a century "most of the big trees could be gone."

Medical News

Estimated 1.65 million global cardiovascular deaths each year linked to high sodium consumption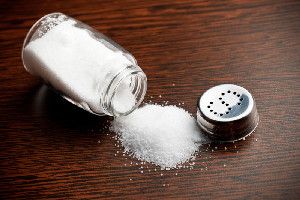 Tufts University

More than 1.6 million cardiovascular-related deaths per year can be attributed to sodium consumption above the World Health Organization's recommendation of 2.0g (2,000mg) per day, researchers have found in a new analysis evaluating populations across 187 countries. The findings were published in the August 14 issue of The New England Journal of Medicine.

"High sodium intake is known to increase blood pressure, a major risk factor for cardiovascular diseases including heart disease and stroke," said first and corresponding author Dariush Mozaffarian, M.D., Dr.P.H., dean of the Friedman School of Nutrition Science and Policy at Tufts University, who led the research while at the Harvard School of Public Health. "However, the effects of excess sodium intake on cardiovascular diseases globally by age, sex, and nation had not been well established."

The researchers collected and analyzed existing data from 205 surveys of sodium intake in countries representing nearly three-quarters of the world's adult population, in combination with other global nutrition data, to calculate sodium intakes worldwide by country, age, and sex. Effects of sodium on blood pressure and of blood pressure on cardiovascular diseases were determined separately in new pooled meta-analyses, including differences by age and race. These findings were combined with current rates of cardiovascular diseases around the world to estimate the numbers of cardiovascular deaths attributable to sodium consumption above 2.0g per day.


'Shape-shifting' material could help reconstruct faces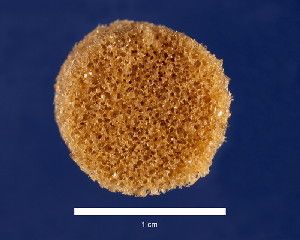 American Chemical Society (ACS)

Injuries, birth defects (such as cleft palates) or surgery to remove a tumor can create gaps in bone that are too large to heal naturally. And when they occur in the head, face or jaw, these bone defects can dramatically alter a person's appearance. Researchers will report today that they have developed a "self-fitting" material that expands with warm salt water to precisely fill bone defects, and also acts as a scaffold for new bone growth.

The team will describe their approach at the 248th National Meeting & Exposition of the American Chemical Society (ACS).

Currently, the most common method for filling bone defects in the head, face or jaw (known as the cranio-maxillofacial area) is autografting. That is a process in which surgeons harvest bone from elsewhere in the body, such as the hip bone, and then try to shape it to fit the bone defect.

Space News

Rare blurring of black hole light spotted
Royal Astronomical Society (RAS)

Scientists have used the NASA Nuclear Spectroscopic Telescope Array (NuSTAR), an orbiting X-ray telescope, to capture an extreme and rare event in the regions immediately surrounding a supermassive black hole. A compact source of X-rays that sits near the black hole, called the corona, has moved closer to the black hole over a period of just days. The researchers publish their results in a paper in Monthly Notices of the Royal Astronomical Society.

"The corona recently collapsed in toward the black hole, with the result that the black hole's intense gravity pulled all the light down onto its surrounding disk, where material is spiralling inward," said Michael Parker of the Institute of Astronomy in Cambridge, United Kingdom, lead author of the new paper.

As the corona shifted closer to the black hole, the gravity of the black hole exerted a stronger tug on the x-rays emitted by it. The result was an extreme blurring and stretching of the X-ray light. Such events had been observed previously, but never to this degree and in such detail.


Forces that hold rapidly spinning near-Earth asteroid together discovered
University of Tennessee

Researchers at the University of Tennessee, Knoxville, have made a novel discovery that may potentially protect the world from future collisions with asteroids.

The team studied near-Earth asteroid 1950 DA and discovered that the body, which rotates extremely quickly, is held together by cohesive forces called van der Waals, never detected before on an asteroid.

The findings, published in this week's edition of the science journal Nature, have potential implications for defending our planet from a massive asteroid impact.

Previous research has shown that asteroids are loose piles of rubble held together by gravity and friction. However, the UT team found that 1950 DA is spinning so quickly that it seemingly defies these forces. Ben Rozitis, a postdoctoral researcher; Eric MacLennan, a doctoral candidate; and Joshua Emery, an assistant professor in the Department of Earth and Planetary Sciences, wanted to know what keeps the body from breaking apart.

Odd News

Biology Student Faces Jail Time for Publishing Scientist's Thesis on Scribd
The thesis, about amphibian taxonomy, was posted with the intention of helping fellow students with their fieldwork, but prosecutors say the move was criminal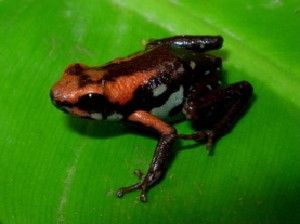 By David Reay and Nature News Blog

A Colombian biology student is facing up to 8 years in jail and a fine for sharing a thesis by another scientist on a social network.

Diego Gómez Hoyos posted the 2006 work, about amphibian taxonomy, on Scribd in 2011. An undergraduate at the time, he had hoped that it would help fellow students with their fieldwork. But two years later, in 2013, he was notified that the author of the thesis was suing him for violating copyright laws. His case has now been taken up by the Karisma Foundation, a human rights organization in Bogotá, which has launched a campaign called "Sharing is not a crime".

"It is a really awful, disturbing case, for the complete lack of proportionality of the trial," says Michael Carroll, director of the Program on Information Justice and Intellectual Property at the American University and member of the board of directors of the Public Library of Science. "In copyright systems all over the world we see authors of extreme claims but most other countries would filter out this case," he adds.