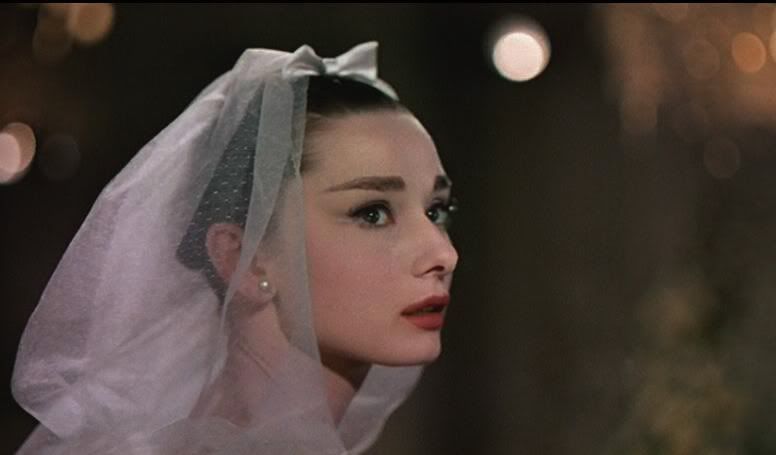 This past spring, Liberty Council's Matt Barber launched a feculent little website catering to the extreme of the extreme right wing fringe. Barbwire is a treasure trove of insight into the warped ideology and vicious spirit of today's American conservative. Hosting such luminary guest bloggers as Peter LeBarbera, Bradlee Dean, and Bryan Fischer, the site is a veritable who's who of anti-LGBT, misogynistic wingnut assholes. It provides one-stop shopping for those who have an interest in keeping their finger on the pulse of the goober elite.
Usually I leave the site in disbelieving awe of the right's seething hatred for anything not white, male and Fundamentalist Christian. Today, however, I happened upon a true gem that literally made me lol. Mark Judge, a regular contributor to The American Spectator, shares with us some deep thoughts on brides after attending the wedding of a neighbor.
Why are we so mesmerized by wedding brides?

They stare, some of them with deep longing, because that in a world that insists on being more and more secular and selfish, a woman on her wedding day is a shocking countercultural totem of resistance. She is a sign that immortality can be touched when you make yourself a gift to another human being. The groom does this also, of course, but men tend to be more violent, promiscuous, and in in the evolutionary order of things, more expendable. People might notice the groom, say he looks handsome, but they positively forget themselves when they see a bride.
The sighting of a heterosexual bride is becoming rare as hen's teeth in this stained toilet of a world. Catching a glimpse of one is like watching a rerun of the Andy Griffith Show. You are immediately transported back to a simpler time, a time when womenfolk could unironically wear white while defiantly granting immortality. Men in a tux look okay too, but you just never know when they are going to brandish their Glock and randily take the Maid of Honor right there on the alter. Thank heavens that perty woman in the Vera Wang will keep you from noticing the expendable groom and his savage, horny antics.
Women are more moral (look at the prison population), are the primary transmitters of life and culture, and just smell better. There is just something divine about them. As pornography, dressing down, and feminism keep trying to drag them down to the guys' level, the wedding gown reveals their true selves. And in the metaphysical scene of things it is much more crucial to human flourishing than "equal pay for equal work."
Might I say, you little ladies and your uteri are smelling particularly lovely today. Just remember, with that uterus comes the honorable responsibility of gladly accepting 77% on the dollar for any work you may do, not that you should entertain the notion of putting your shoes on and leaving your kitchens mind you. After all, your uterus belongs to your man and only your man now.
Real men know that the woman's true self is worth loving, protecting, and dying for. The best women call us out of ourselves. They teach us discipline, self-sacrifice, and giving ourselves up for future generations and for love. And not romantic love, but the love, as Pope Benedict XVI once put it, that goes all the way to the end; the love that endures through sickness, depression, disease, even indifference. That is why we stare at brides in their white. We stare in awe and in gratitude.
Since I'm a faygeleh, I know I couldn't possibly speak for real men here. However, it seems to me if indifference to your spouse becomes the norm for your marriage, getting all the way to the end couldn't come quickly enough. Particularly if you have made the grave blunder of marrying the likes of Mark Judge.
Good luck with that ladies.