Butte, America (located in Montana) is a mining city that is a mile high (elevation) and a mile deep (the depth of the mine shafts that run beneath the city). While Butte is a multi-ethnic city, it is generally considered the most Irish city in the United States. By 1900, more than a quarter of its population was from Ireland, making it more Irish than Boston. In 1910, Butte had 3,000 Austrians, 2,500 Germans, 1,600 Italians, 1,500 Finns, and 10,000 Irish. Many of the Irish came to Butte from the mining regions of Ireland, such as the mines of Cork, and they came to Butte to work in the mines.
For the past twelve years Butte has celebrated its Irish heritage with a festival of music and cultural called An Rí Rá. While previous festivals have been held in Butte's downtown, this year's the festival moved to the Original Mine Yard where a stage had been constructed on the old mine's Head Frame.
An Rí Rá is about music and the music is about: Ireland and all things Irish; mining; Butte; the labor movement; alcohol; snow mobiles and snow shovels; and love. The musicians include many well-known Irish recording artists, some of whom do traditional music while some do more contemporary Celtic. It is not uncommon for musicians to perform with groups other than their own: this is about music, not egos.
A quick note about elevation: during the festival the green room had oxygen tanks for the dancers and the musicians. For out of area musician and dancers, particularly for those living at sea level, the high elevation—described by them as "thin air"—was a problem.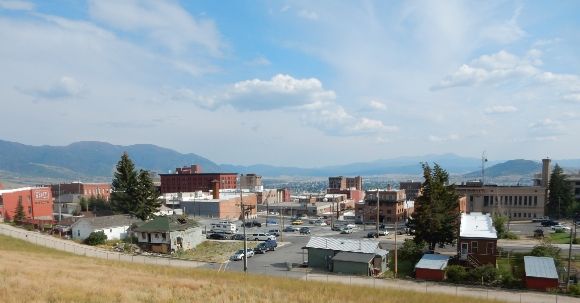 Shown above: Butte as seen from the Original Mine Yard.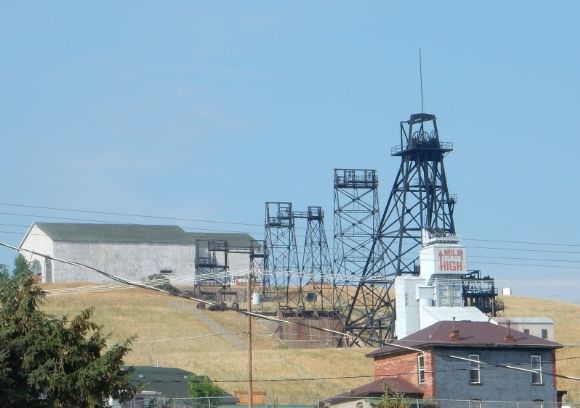 Shown above: other mine head frames visible from the Original Mine Yard.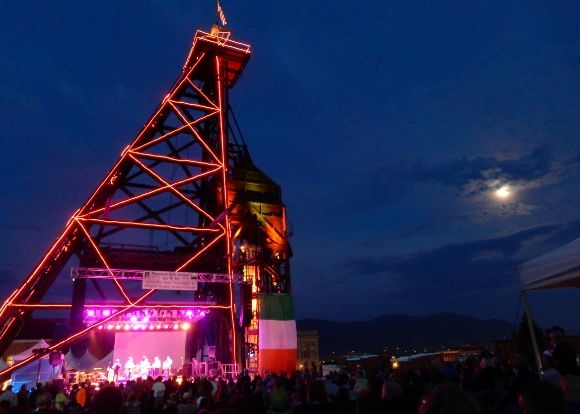 Shown above: full moon rising over the head frame stage at the Original Mine Yard.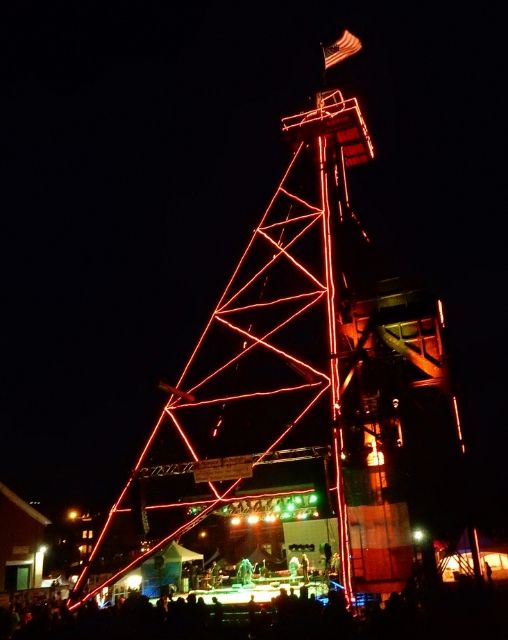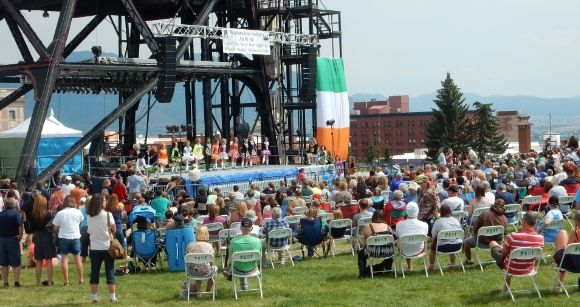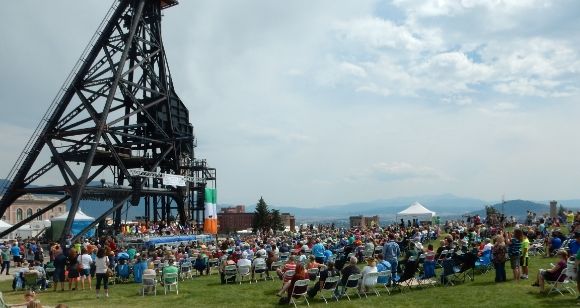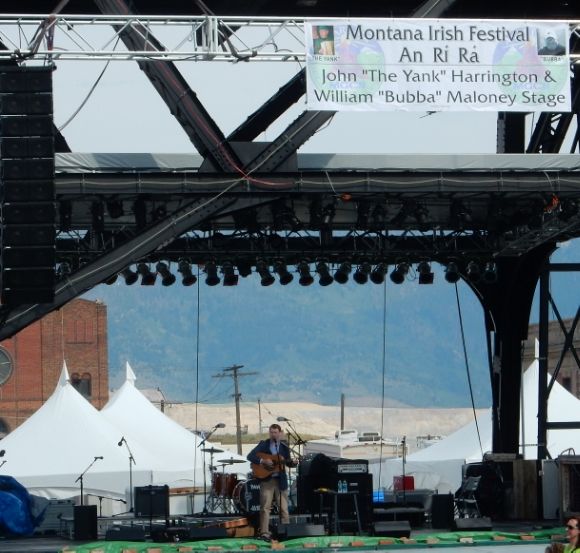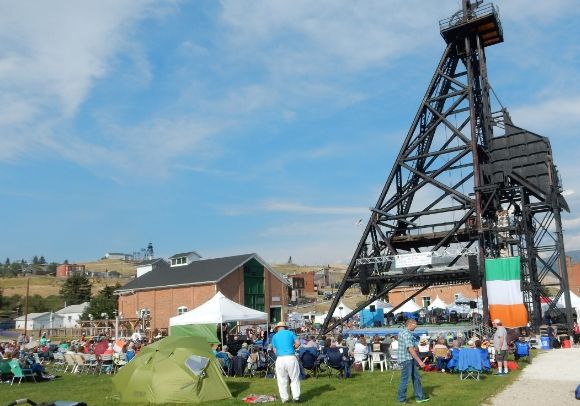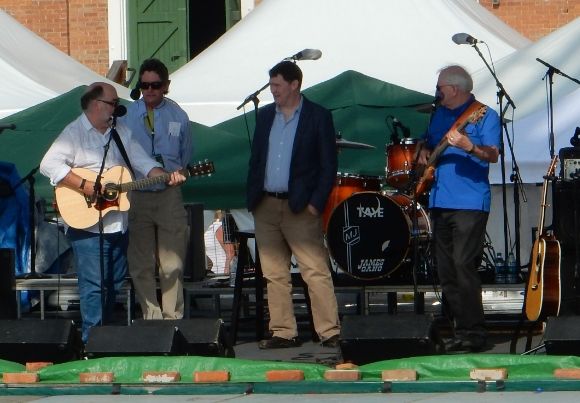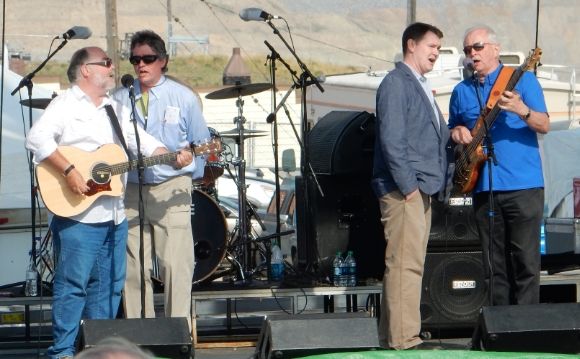 Shown above: it's about the music: members of two other groups join Evans and Dougherty in singing a song.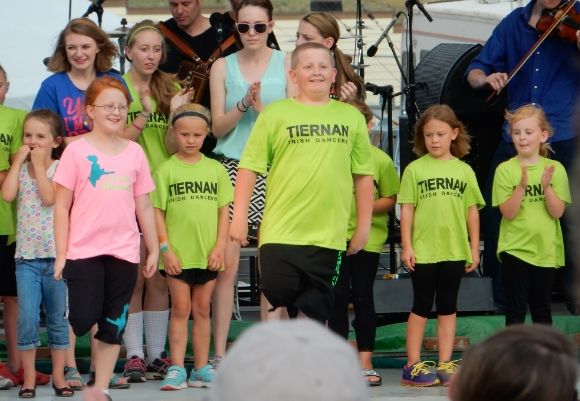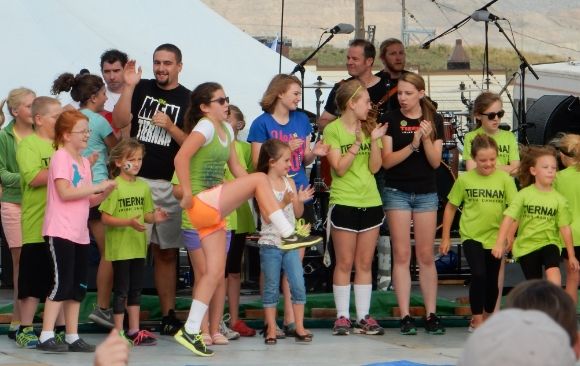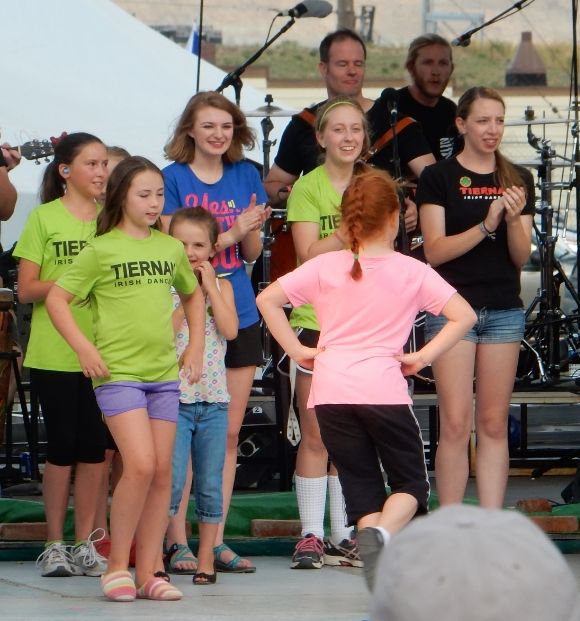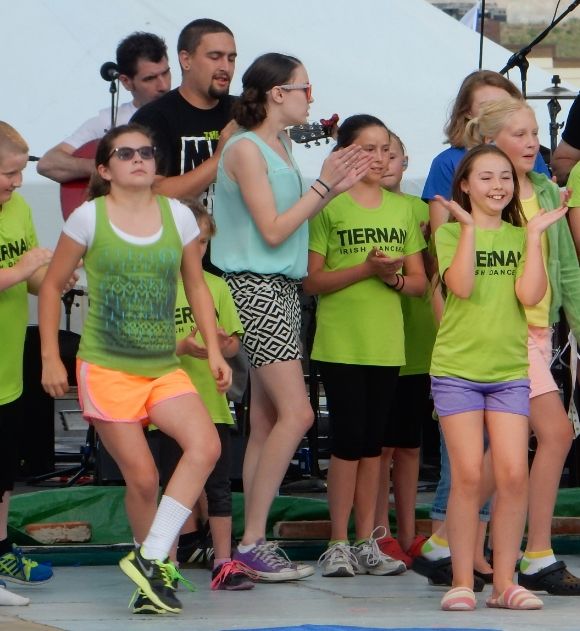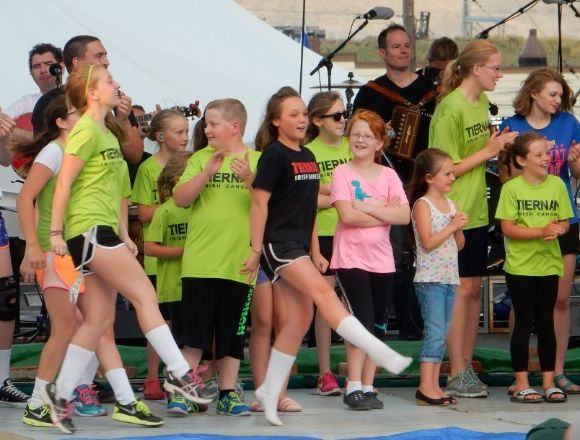 Shown above: it's about the kids: members of the Tiernan Dance School in Butte, who had performed earlier and were out of costume, were invited by Whiskey Asylum to come up on stage and dance.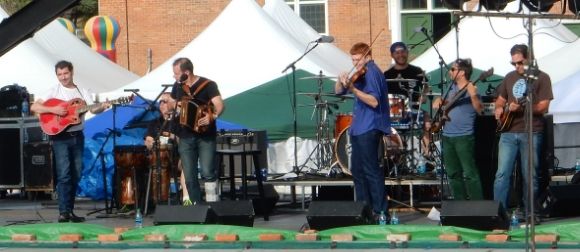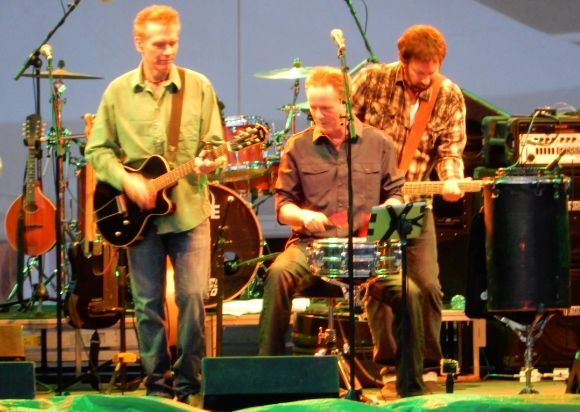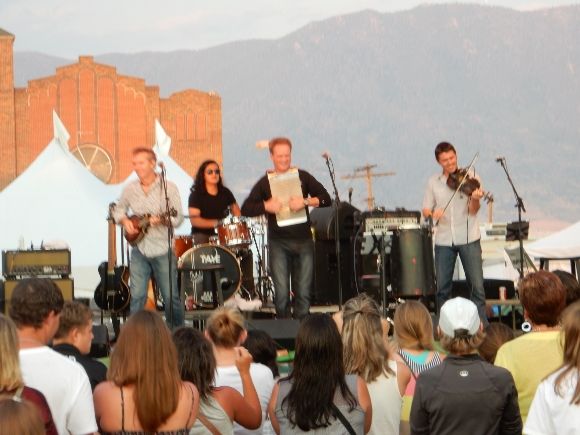 This is an open thread. Feel free to talk about what's happening in your life, what you've been thinking about, and what's for dinner.