Alan Turing: Photo courtesy of Photobucket member Incredible Discovery

But First, A Word From Our Sponsor: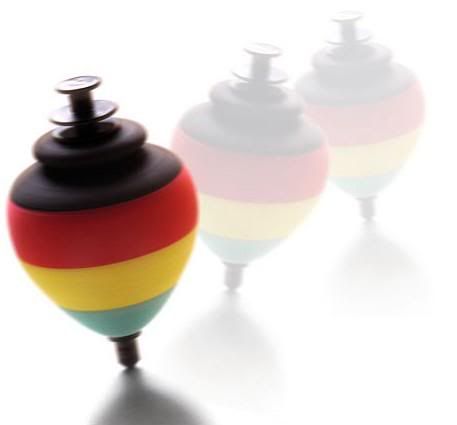 Top Comments recognizes the previous day's Top Mojo and strives to promote each day's outstanding comments through nominations made by Kossacks like you. Please send comments (before 9:30pm ET) by email to topcomments@gmail.com or by our KosMail message board.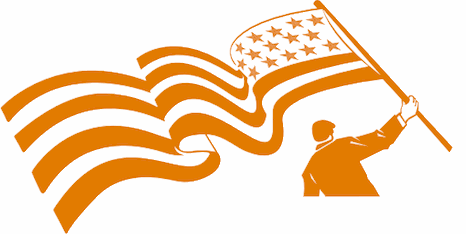 Make sure that you include the direct link to the comment (the URL), which is available by clicking on that comment's date/time. Please let us know your Daily Kos user name if you use email so we can credit you properly. If you send a writeup with the link, we can include that as well. The diarist poster reserves the right to edit all content.
Please come in. You're invited to make yourself at home! Join us beneath the doodle...
Just before the imminent outbreak of World War II, in the countryside of Buckinghamshire, England, a cadre of scholars was enlisted by the British government to crack German coded messages. Of particular concern were codes deployed by Enigma, a mechanical cipher machine used for the enciphering and deciphering of war intelligence transmissions. Far from London and in highest secrecy, the work being done at Bletchley Park would prove crucial to defeating Nazi Germany in World War II.
Among the people working at Bletchley was a brilliant man named Alan Turing.
Born in London in 1912, Turing's genius was apparent at a very young age. Educated at Cambridge and Princeton, he excelled at mathematics and the nascent discipline of computer science. On September 4 1939, just one day after the UK declared war on Germany, Turing reported to Bletchley Park to provide service to his country at the hour of its greatest need.
During his time at Bletchley, Turing became known as an eccentric to his colleagues, not necessarily a rare condition among geniuses. Not only a gifted mind, Turing was a gifted athlete as well. He would often opt to run the 40 miles to London to attend intelligence briefings. He was the whole package. He was also gay and, for the time period, not very shy about it.
The work that Alan Turing did during the war has been widely acknowledged to have been instrumental in turning the tide of the German advances. His effort to successfully break Enigma came during a time when the British Islands faced mass starvation due to German naval blockades. The code was broken, the Germans became vulnerable and were eventually defeated. Many scholars contend that Turing's service directly shortened the war by at least two years, saving countless lives. In my book, that is the very definition of a hero. Unfortunately, due to the highly sensitive work conducted at Bletchley Park and the confidentiality contracts signed by those working there, the British public wouldn't learn of Turing's contribution to the war effort until long after his death.
After the war, Turing returned to academia and continued his contributions to the field of computer science, an unsung hero and still quite gay. In January of 1952, Turing had a fling with a man Arnold Murray. During that time, Turing's house was robbed and Murray admitted that a friend of his was involved. When Turing reported the robbery to the police, it was disclosed that he and Murray were involved romantically. Instead of focusing on the robbery, Turing and Murray were charged with gross indecency, a scarlet letter charge at the time.
In March of 1952, Alan Turing was convicted of being a dangerous pervert and national security risk under Section 11 of the Criminal Law Amendment Act 1885. Under pressure, he pleaded guilty and was given a choice of prison or probation. That choice sounds easy enough until it was revealed that probation came with a caveat. If he chose probation, he would be given injections for a full year of a synthetic estrogen drug which would effectively result in chemical castration. Rather than subjecting himself to prison, he chose the injections.
Along with his conviction, he was stripped of his security clearance and stigmatized by the very same government and society which he heroically and ingeniously helped preserve. Just two years later, he would be found dead in his home of cyanide poisoning. Since his work involved many dangerous materials, questions remain whether it was an accidental death or a death by suicide, however it is widely accepted that he chose to end his life.
While America has been going through its own navel gazing about its historically ugly treatment of LGBT people, our allies across the pond have been undergoing their own. For the last decade, activists have worked diligently to get Great Britain to pardon Turing's "crime" and fully restore him to the status of national hero. This past Tuesday, that work came to its final fruition. In a rare move by the House of Windsor, Queen Elizabeth II pardoned Alan Turing by formal decree.

"Now know ye that we, in consideration of circumstances humbly represented to us, are graciously pleased to grant our grace and mercy unto the said Alan Mathison Turing and grant him our free pardon posthumously in respect of the said convictions."
Even though that may read somewhat cold and perfunctory, for Great Britain, this is a rather big deal. The very same monarch who was a princess at the outbreak of war with Germany and had become Queen when Turing went through his humiliation, was the very person who put pen to paper last Tuesday to acknowledge this shameful injustice. It represents remarkable progress and welcome growth for an institution that finds growth anathema. It may be too little and too late for Alan Turing, but it represents a fundamental shift for British society as a whole.
So tonight, I lift my glass to Alan Turing, Great Britain and her Majesty the Queen and say Cheers!
Welcome home, hero.
Now on to Tops!
TOP PHOTOS
August 22, 2014
Enjoy jotter's wonderful PictureQuilt™ below. Just click on the picture and it will magically take you to the comment that features that photo. Have fun, Kossacks!